Belmont Abbey 2013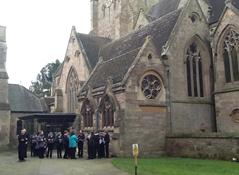 Just before half term the whole of Yr7 went on a trip to Belmont Abbey. The Abbey is a working Monastery with about 20 monks living there. We were shown around the church which was built in about 1850. It was very big and had lots of stained glass windows which told stories about other monks and religious people. We also looked around the Abbey grounds which were also quite big; we saw a pond, a sundial and a very large statue of St Michael, who was an angel. We also did some brass rubbings and then Brother Bernard, one of the monks, taught us calligraphy.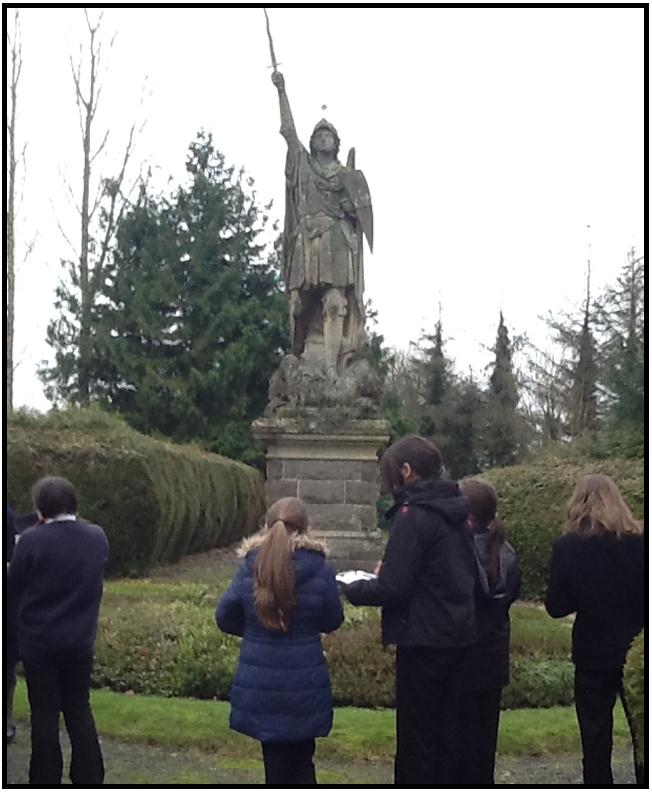 After lunch we were invited to watch a short church service and one Dene Magna student did a reading towards the end. It was really interesting to watch the service - it's not something we will get the chance to see again. We were grateful that the monks let us share something that is so important to them.
The monks were really friendly and helpful and were happy to answer our questions, even those that were a bit personal! They shared their stories of being a monk and were very honest.
We found the visit very helpful for our work in history and we learnt a lot. We would recommend the trip to future Yr7s.
By Bradley Morgan and Hannah Roberts