UpLifting...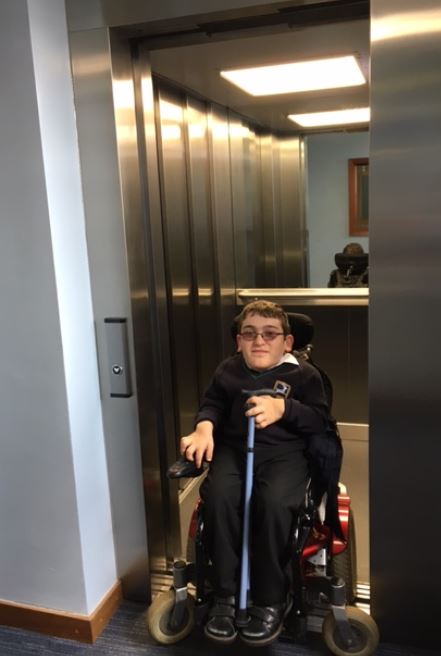 We are delighted to advise that our lift in the main building has been replaced over the summer months and is now in use for our students.
After 25 years, our old lift had served us well, but was beginning to show wear and tear and on occasions, had become unreliable. Through a capital bid grant we were successful in gaining funds of £69k to replace it.
As the area that the lift occupies was preset by the layout of the building we commissioned Stannah lifts to build and install a new carriage and lift functionality.
As the picture depicts students are enjoying safe travel in modern facilities to get to their lessons!