European Day of Languages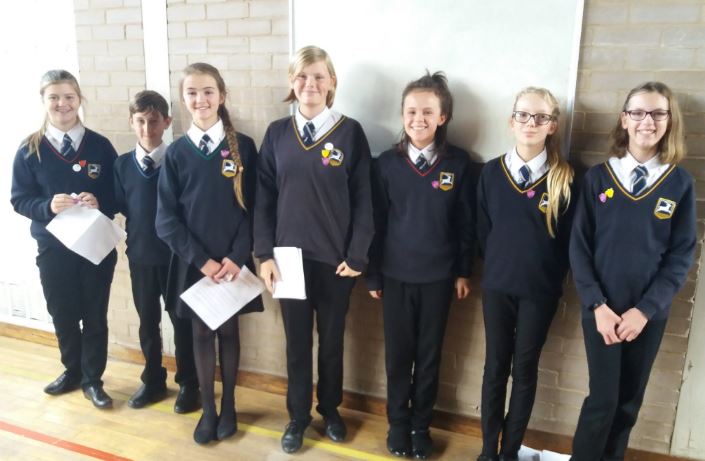 Last week the MFL department ran a week of activities to celebrate European Day of Languages. There were lots of activities, all of which were run by our newly elected Languages Ambassadors (photo on the right).
To kick off the celebrations, thanks to funding from Friends of Dene Magna Association, the Year 8s and 9s had the pleasure of watching a play performed by native French speakers. Students absolutely loved it and so many have said how surprised they were by how much they understood. Bravo!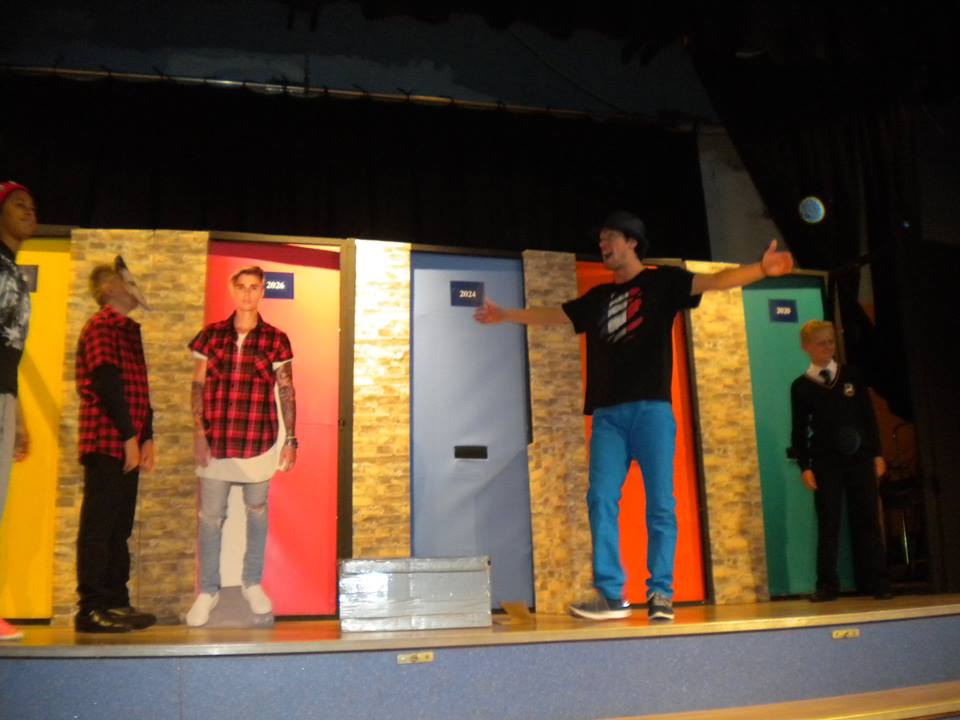 Students also enjoyed a delicious French breakfast, sang along to French and Spanish Karaoke, struck a few poses in the European themed photo booth, watched the film 'Petit Nicolas' in our very own cinema, learned a French/Spanish word and proverb of the day, had a taster of Italian, Danish, Cornish or Welsh, participated in a quiz and took home some lovely
freebies!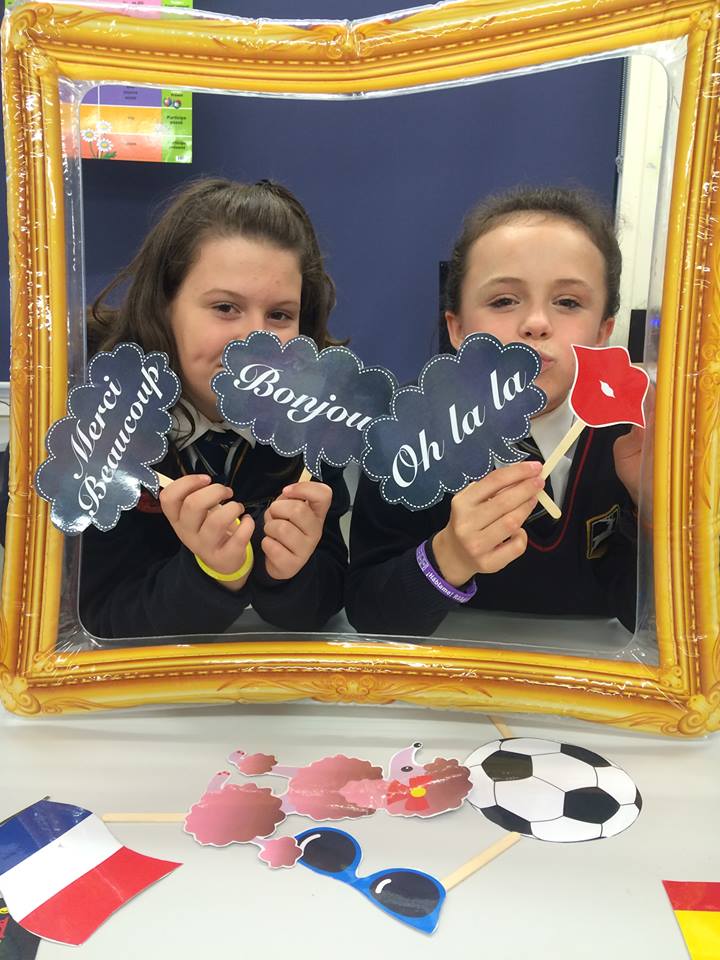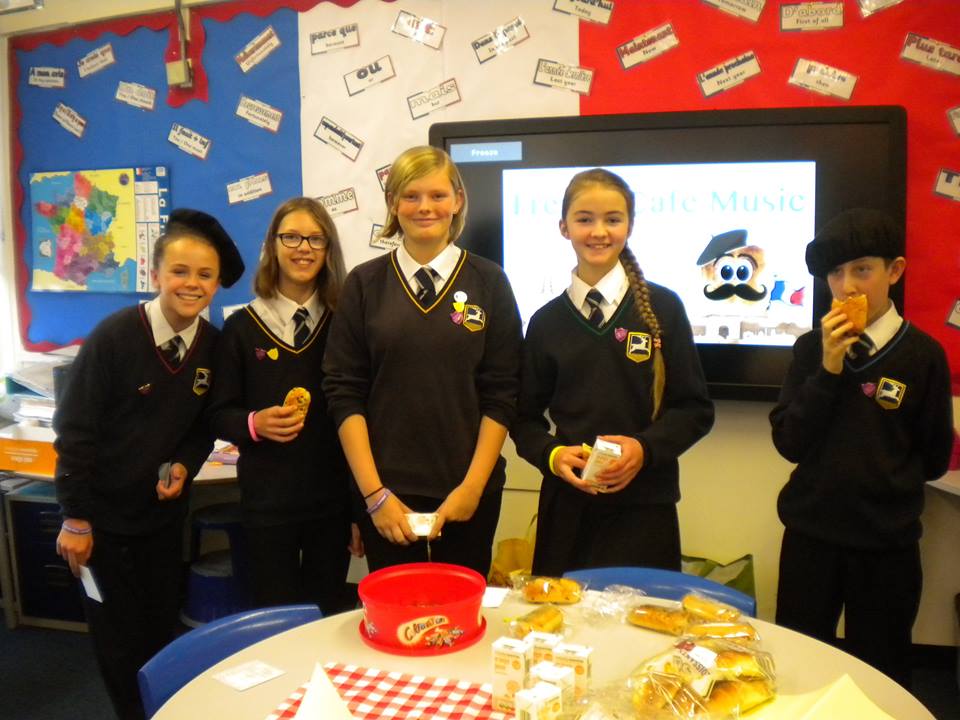 It was
as an overwhelming success, with so many students showing their passion for learning languages and about other cultures.
MFL competition winners 2017
All Key Stage 3 students have been busy decorating their books with French or Spanish words/images. The standard of entries was particularly high this year, but after much deliberation, we agreed on a class winner, as well as an overall winner for each year group. The competition winners for the best decorated book were (overall winners are highlighted in bold):
7A Izzy Jervis

7B Aimee Lancett

7C Mairwen Goodson-Williams

7D Olivia Retsis

7E Zoe Fransham

7F Josh Holloway

8A Oliver Heal

8B Oliver Snook

8C Molly Harper

8D Jasmine Saunders

8E Caitlin Day

8F Max Mortimer

9A Daisy Boulton

9B Katie Newcombe

9C Lily Brice

9D Daniel Bell

9E Olivia Clarke

9F Ellie Keene
Congratulations to all the winners. Come along to French Breakfast Club to pick up your prize, if you haven't already done so.