Remembrance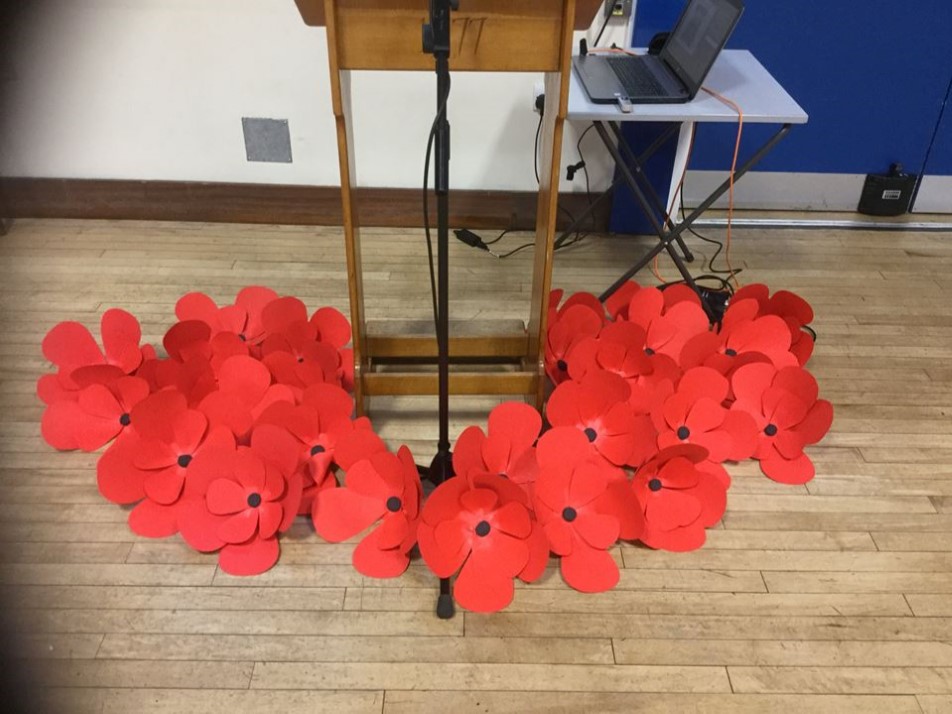 On Friday 10 November it was lovely to welcome our friends from The Royal British Legion who came into Dene Magna to join our Remembrance Assembly. Students who are active in the Scouts, Guides and Cadets wore their uniforms with pride and the Art department made some fantastic poppies which made the hall look amazing and gave a real feel for the occasion.
Remembrance services and collections were continued over the weekend with organisations outside of school such as the Lydney 614 Cadet Squadron who had a very busy weekend which began on Saturday by selling poppies for The Royal British Legion, even the rain didn't dampen their spirits!
The 614 Squadron then continued their hard work on Sunday when they did not one, but four parades! A special mention and thanks goes out to Sgt Kaitlyn Tolbert (11W1), the bass drummer, who set the beat for all the parade; the two tenor drummers Cdt Rhys Willcox-Thompson (9D1) and Cdt Brett Tolbert (8W1), who incidentally has just passed his drummer badge; Cdt Martha Hampson (8J1) who made her first performance on the bell-a-lyre and absolutely not to be forgotten and brought up the rear carrying the Burma Star wreath Cdt James Burford (8F2).
Well done to every student who participated in parades and services, from whatever organisation you represent, you make us and your Community very proud.