Shoe Box Appeal 2017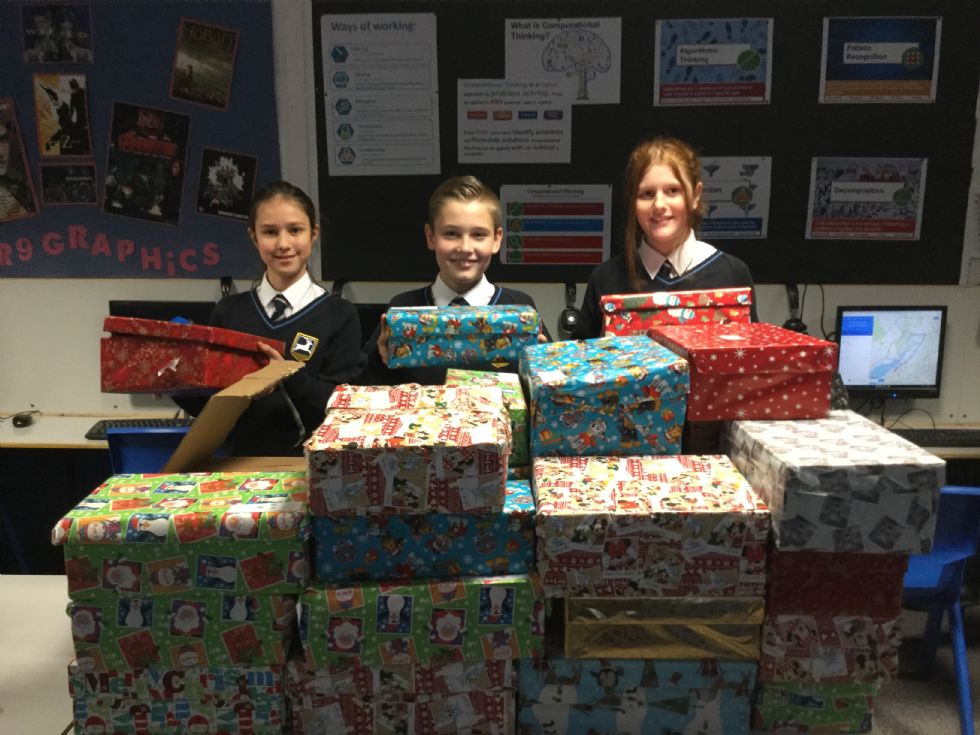 A huge thank you to everyone who contributed to the Teens4U Christmas Shoe Box Appeal. This year we donated 35 shoe boxes filled with goodies along with a few boxes of additional gifts to the appeal.
A special thank you goes to 7D1 who managed to fill over 15 boxes!