North Forest Girl's Indoor Football
We'd like to extend our congratulations to Mitcheldean Primary who were the overall winners in this years KS2 North Forest Girl's Indoor Football Tournament.
This was the first tournament of the year, kindly hosted by Newent School. Other schools in the tournament were Forest View school, Highnam School, Mitcheldean School, Tibberton School and Ann Cam School.
We saw some excellent football from all teams with Mitcheldean School the overall winners. Many thanks to the volunteer leaders from Newent School who helped run the event.
Mitcheldean will play the winners of the South Forest Schools to see who will become the GPJ Forest of Dean indoor Football champions.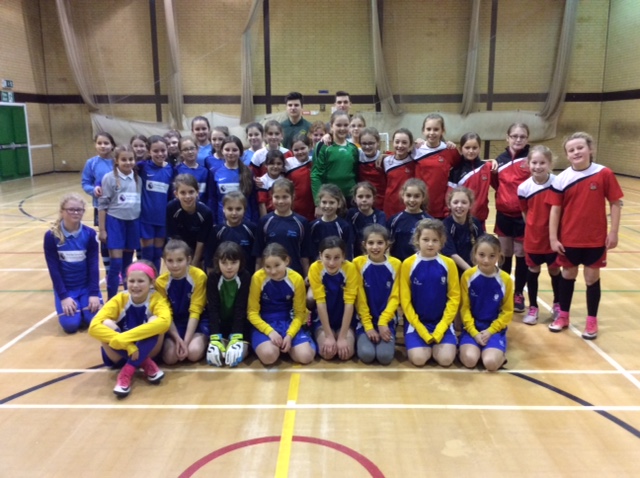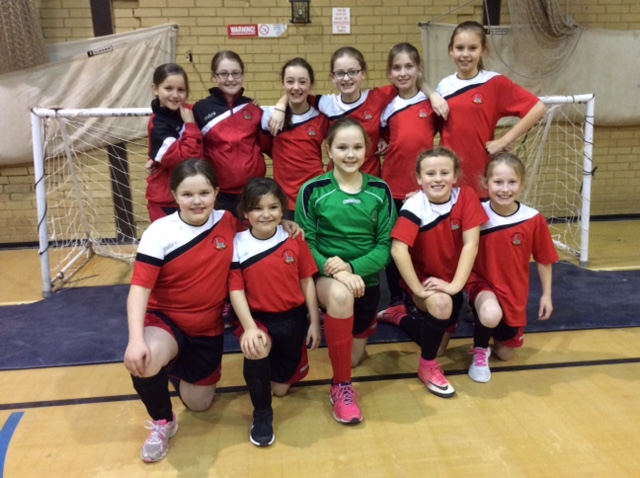 Some of the teams taking part with two of the In Red - Mitcheldean, Overall North School Winners
young volunteers from Newent