WW1 Memorial Ceremony
Two students, Emily Woodman and Ella Boyce, were among a large group of students from across the country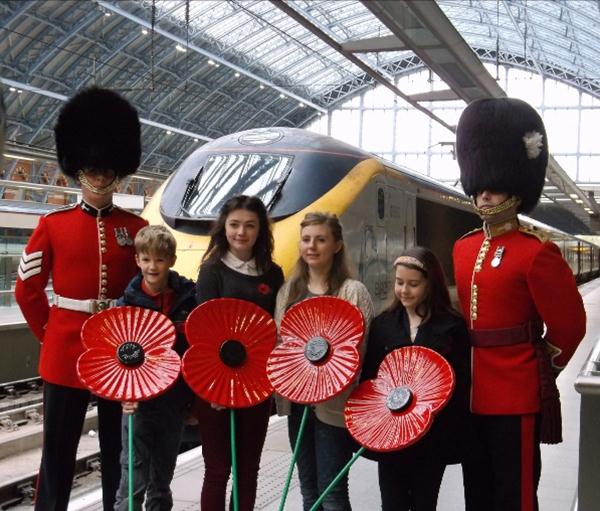 who travelled to Belgium over the weekend of 9/10 November to take part in a memorial ceremony at the Menin Gate, Ypres.
The ceremony was part of a project to commemorate the outbreak of World War One and was attended by Prince Philip as well as other dignitaries and members of the Belgian Royal family.
As part of the project, soil has been collected from all of the war cemeteries in Belgium and will be used to create two memorial gardens in Belgium and London. The students had an active role in the ceremony, taking a soil-filled sandbag and loading it onto a gun carriage with a Belgian soldier and another Belgian student. The soil gathered at this ceremony will be transported to London by the Belgian Navy and is intended to fill the memorial garden in London which will be opened next year; where we look forward to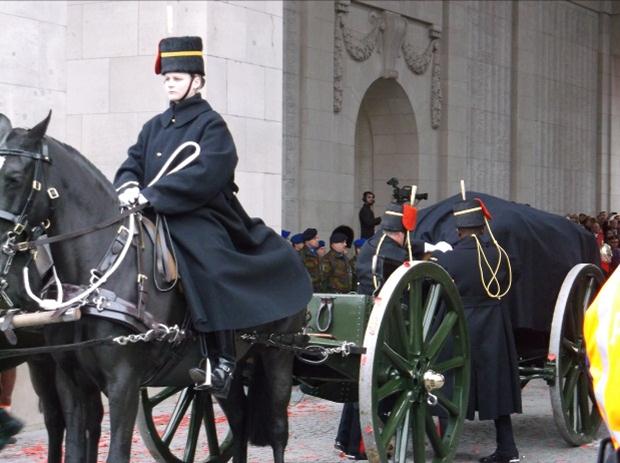 welcoming our new Belgian friends at that time.
The girls stayed with students from Spermalie School in Bruges, a hotel school that has been partnered with Dene Magna in other projects. Before the ceremony, they were treated to a weekend exploring Bruges, and sampling Belgian culture, including plenty of chocolate!
The students said: "It is an incredible honour to be included in this event; to represent the school and
to remember those who sacrificed their lives so that we could be free. We had to apply for our places on the visit by writing to our teacher and explaining why we would like to be involved. It is a trip that we won't forget and can't wait for our next visit to Belgium".