Cheltenham Literature Festival
Cheltenham Literature Festival this year is celebrating 70 years of the Festival and also the publication of George Orwell's 1984. The theme for this year's school event is Battle of the Books: Dystopia, and we are hoping to be one of the lucky seven schools on the panel (25 schools have registered this year) in October. We are encouraging students to read books with a dystopian theme, and to join our Dystopia Reading Club which is meeting during Friday lunchtimes at the moment. We will have to submit our students' favourite three titles to Cheltenham soon after half-term. Interested students need to see Miss Hassell or Mrs Goodwin, or just come along to our Friday meetings. See list for reading suggestions.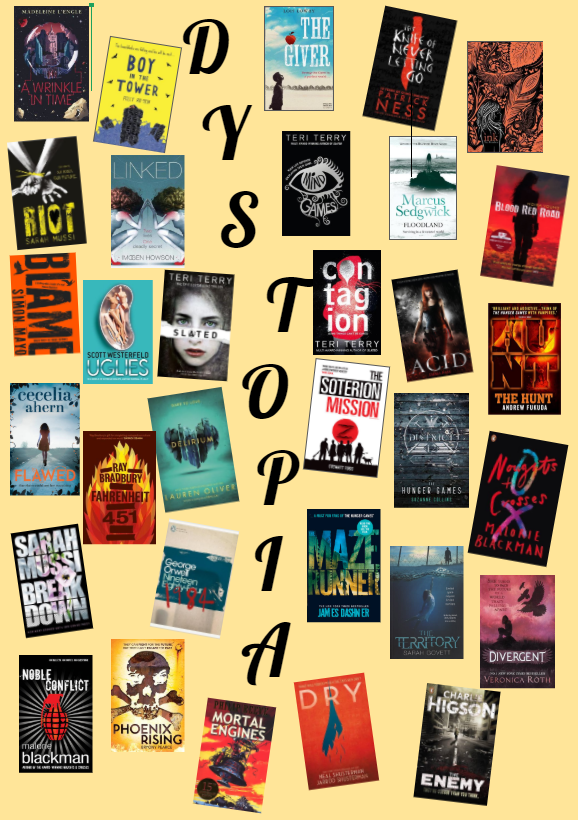 We'd also like to encourage parents/carers to join us in reading Dystopia. To get you started, if it's a new genre for you, here are some suggestions:
Margaret Attwood, The Handmaid's Tale;
Ray Bradbury, Fahrenheit 451;
Phillip K Dick, Do Androids Dream of Electric Sheep;
Kazuo Ishiguro, Never Let Me Go;
Kurt Vonnegut, Slaughterhouse 5;
Cormac McCarthy, The Road;
Stephen King, The Stand;
Nevil Shute, On the Beach.
Tell us your favourites and we'll issue a list of the most popular towards the end of September.