Exam Success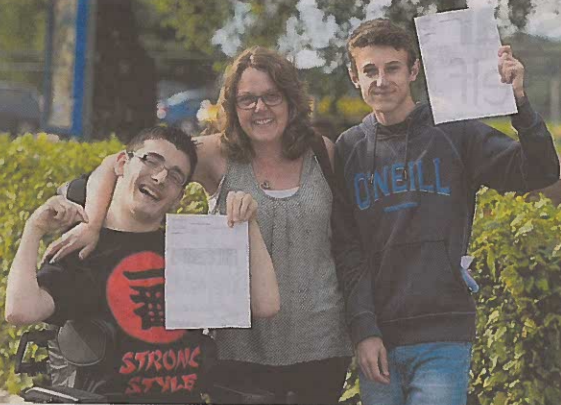 Louie Didcote, left, who got an A for History, with teaching assistant Kay Walford and Ryan Parker, who received an A* for Religious Studies. Picture from Citizen Newspaper (Saturday 26 August).
We would like to say a massive well done to Louie and Ryan, along with everyone else who received their GCSE exam results on 24 August. We are so proud of you all. Good luck in your future careers and please stay in touch.
Final exam analysis will be available soon.