New Catering Outlet
Well done to Jessie Wilson (10D1), who won the "Name the New Food Outlet" competition at the end of last term.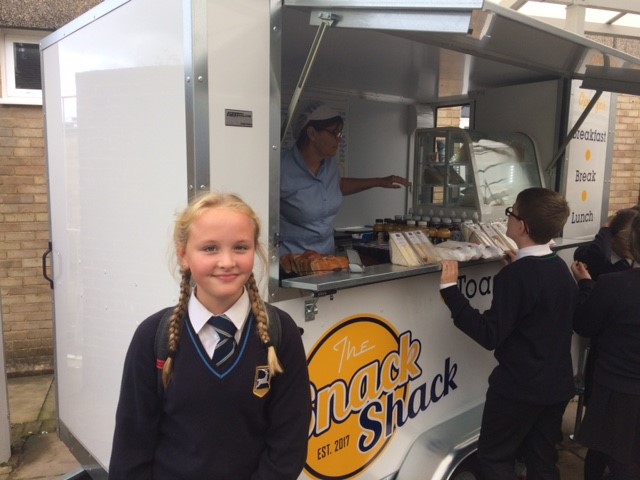 Jessie came up with the name…
The Snack Shack
The new catering outlet, located under the covered area between Science and the D & T Blocks, has now been launched and will be open for breakfast, break and lunch service, offering a selection of cold sandwiches, baguettes, drinks and snacks.
Prices are the same as those in the dining room and paid for via the Cashless Catering system (please click here to see the tariffs).
Opening times are as follows:
Breakfast 8.15am - 8.30am
Break 10.50am - 11.10am
Lunch 12.35pm - 13.20pm
Except Fridays when all moves forward by 10 minutes.
We would encourage students to eat their takeaway meals under the covered walkway where there is plenty of seating. We would also like this area to remain comfortable and relaxed for all, so please be mindful of too much noise and place all your litter in the bins provided.