We Will Rock You
WE WILL ROCK YOU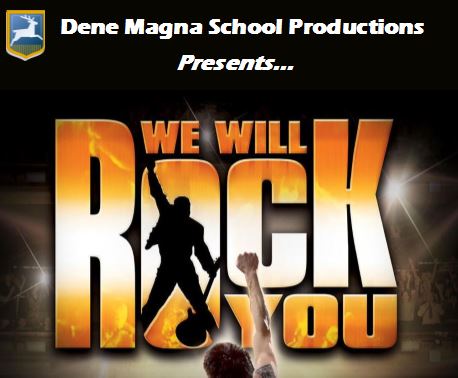 This year's school production will be the fantastic stage show
'We Will Rock You'
and r
ehearsals will start on
THURSDAY 21 SEPTEMBER.
Mr Wynn and Miss Burt have decided to do things a little differently for the first half term, so the first rehearsal will be with Miss Burt in the Music room, where students will be singing their hearts out to Queen songs!
The next rehearsal will be with Mr Wynn, in the Drama room, where he will be directing like Spielberg, making sure everyone knows their lines, etc.
Later in the year both sessions will then come together, so please watch this space and posters around school for more details.
BUDDING YEAR 7 PERFORMERS
As we auditioned last year for this production and Year 7 students didn't get an opportunity to take part. Mr Wynn and Miss Burt would like to see anyone interested THIS WEEK (11 - 15 September). Just pop over to Music or Drama so that you can get more details. Please don't leave it too late - if you want to take part.