Parental Access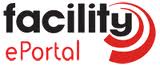 We are pleased to offer access to our system for parents and carers of students at Dene Magna. This system shows timetables, merits and demerits, reports and other information. Use the link above (ePortal) to access the system.
For technical problems (issues with logons etc.) you can email ictsupport@denemagna.gloucs.sch.uk
If you have any questions about or corrections to information in the system, please contact the school at reception@denemagna.gloucs.sch.uk
Access to System
We send data checking sheets home periodically for you to complete and return. On this, you will have the option to request ePortal access for any contact you would like. Please note that we require a valid email address for any contact requesting ePortal access.
If your details change after you've completed the data checking sheet, please inform the school in writing so we can update our records.
If you have access and no longer require it, or didn't check the box but would like access, please write to the school with your name, your student's name and a request for access or cancellation, and we'll update our system as soon as possible. Alternatively, if you have a newer version of our username and password letter, you can sign and return using the box at the bottom to inform us you don't require access.
Frequently Asked Questions
What information is available in Parental ePortal?
The system allows you to view the data we hold in real-time;
student and contact details
results for assessments
reports (documents we've attached to or generated for the student record)
exclusions
timetable
attendance
merits and demerits (known as Student Events)
From the homepage, click 'More' next to any of the bitlets to view more detailed information.
Why have I received two letters with my username and password?
Because we generate letters on a year by year basis, this may happen when there are siblings in two different years. It's nothing to worry about, and just means you have a backup copy of the letter.
Why is the attendance figure different to printed reports?
As we roll our timetable early, attendance for the last two weeks of the school year is included in the ePortal overall attendance percentage. Our formal reports, records and returns to the DFE will work out attendance from September so can be different.
How can I correct information in the system?
We've stored a copy of the Student Data Checking Sheet within the 'Reports' for each student. From here, you can print the sheet out, make the necessary correction, sign, date and return it to school via your student or post. We will verify this and may get back in touch to confirm changes.
To clarify absences, please use the Attendance telephone line; call 01594 542370 and press 1 when prompted.
How secure is the system?
The server is secured behind our firewall and is accessed using SSL encryption. Your username and password were generated randomly and are unique to you, so as long as the letter you received is kept safe, only you will be able to log on to view your student's information.
How can I view information from earlier years?
In some sections of the system (events and assemssents, for example) you can change the 'Dataset Filter' to view different academic years. Simply click the drop-down box towards the top of the screen and change to a different year.
Other questions...
If you have any other questions, please contact the school.