Prospectus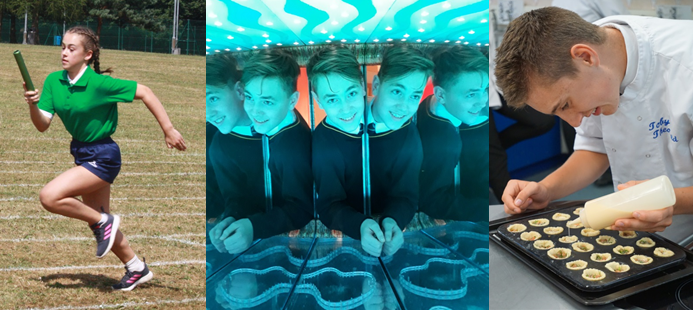 We are pleased to provide our new prospectus in PDF format below.
DENE MAGNA OPEN DAY/EVENING
THURSDAY 27 September 2018
9am – 1pm: School Tours
6.30pm – 9pm: Open Evening
I have pleasure in inviting parents/carers and students to Dene Magna's Open Day/Evening on Thursday 27 September. Please feel free to come either during the morning session, the evening session or both.
We are very excited at the prospect of meeting you and for you to see our school in action. During the morning there will be senior staff to greet you and you will have access to lessons around the school. Our senior students will lead tours and you can ask them anything about the school. We are extremely proud of our school and we know that you will get the same buzz at Dene Magna when you visit.
During the morning you will be able to drop into lessons and get a flavour of what life is like at Dene Magna and we are certain that your visit will make you want to become a part of our learning community. There will also be a chance to chat with senior staff after your tour and refreshments will be provided.
During the evening, you will get a chance to experience all manner of things on show to stimulate all of your senses, but most importantly you will get the chance to meet the people who make this school tick; the students and staff. I am passionate about being the Headteacher at Dene Magna and hope you will join me in the school hall at 6.30pm where I will share this passion with you before sending you off to explore our wonderful school.
Please click here to see the prospectus for the Sixth Form.