School Games
It was a good night for the Forest of Dean Schools at the Gloucestershire Active Schools Awards on Thursday 13th September at Cheltenham Town Hall


There were so many exceptional examples of physical activity, participation, volunteering and leadership with Dene Magna School being finalists of School Games participation. We had Forest Schools winners in three categories, congratulations to Berry Hill, Steam Mills and Newent School. Please see a full list of the winners on the night:
Level 2 Primary School Participation in the School Games - Cirencester Primary School
Level 2 Secondary School Participation in the School Games - Cheltenham Bournside
The GHLL award for wellbeing - Berry Hill Primary School
Hartpury College Young Leader of the Year - Cerys Dolloway
The LOC Award for Young Volunteers/Leaders - Primary - Joint - Dylan Sullivan, Charlton Kings' Infant School & Fleur Ogurchak-Wood, Avening Primary School & Kingsway Primary School
The LOC Award for Young Volunteers/Leaders - Secondary - Tom Summers, Newent Community School
Whole school improvement - The Catholic School of St Gregory the Great
Upskilling staff in teaching PE and sport - Steam Mills Primary School
The engagement of all young people in physical activity - Joint - Kingsway Primary School & Moat Primary Academy
The Level 3 Gloucestershire School Games Achievement Award - Stroud High School
The photos show a snap shot of the evening with Berry Hill collecting their award, the drummers entertaining the audience and Tom Summers from Newent school the winner of the young leaders award with head of PE Steve Edgell & Forest School Games Organiser Alan Beard.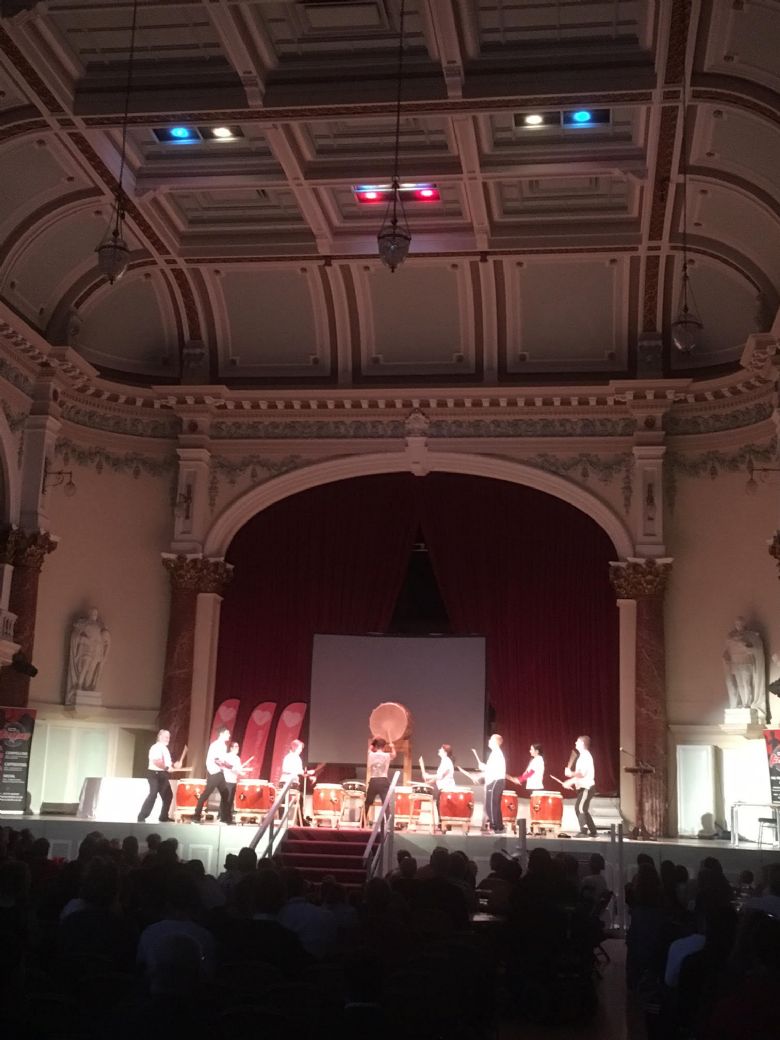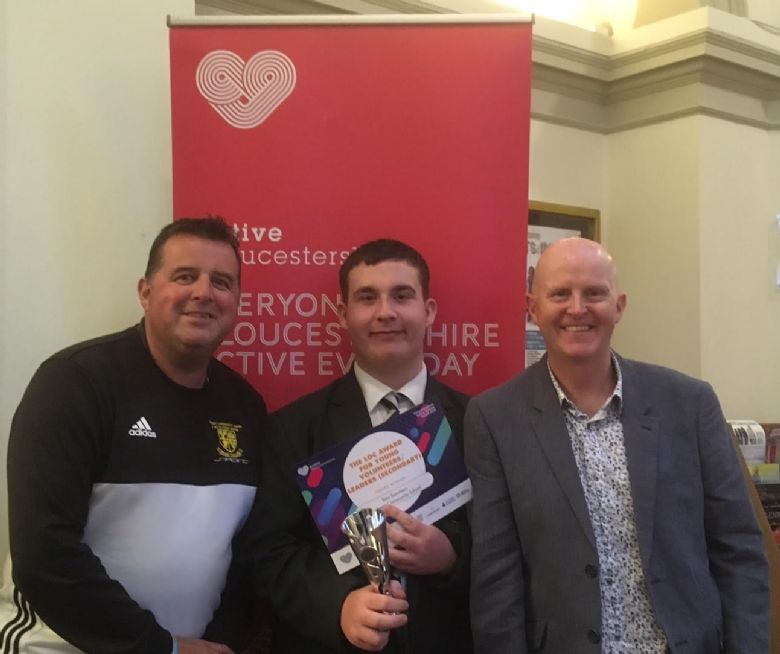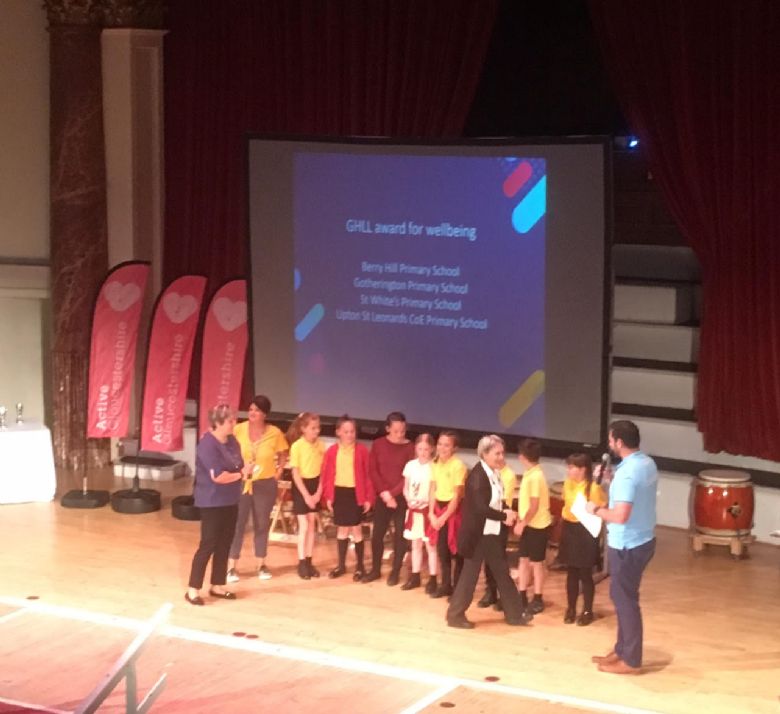 Fun Four
Our last Primary GPJ Multi - Sports 'Fun Four' South Forest event took place at Wyedean School on the Tuesday 17 July 2018.
We had over 168 students from 14 schools attend the event, which was run by our School Games Organiser (SGO) and a team of Wyedean School Leaders with great support from their Head of PE, Mr Didcote.
SGO, Alan Beard, said, "This is the first time we have run the GPJ Sport's event in this way and we felt it was a huge success. We learnt some valuable lessons on how we carry this on in the future.
I would like to thank the Leaders from Wyedean who worked so hard to offer a fun event for the students which, in turn, keeps the students competitive, adds to their healthy lifestyle whilst they also have fun in the process".
Well done to all 14 schools who took part and to Primrose Hill who won the large school award, Yorkley School who won the small school award and Wollaston School who won the Best Teamwork award from this South Forest of Dean Final.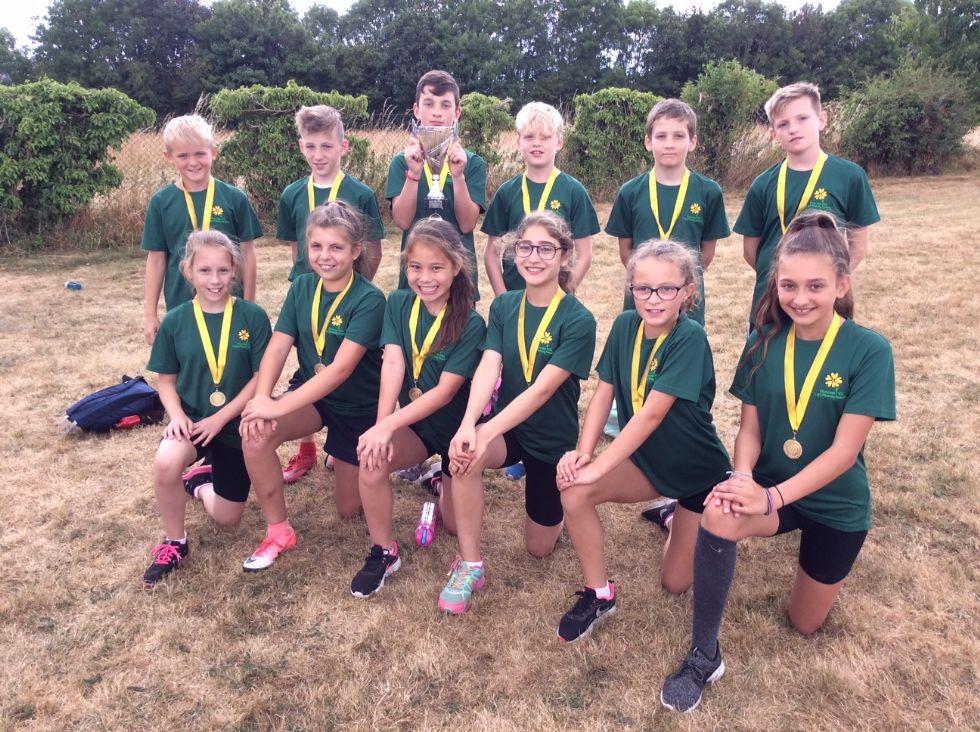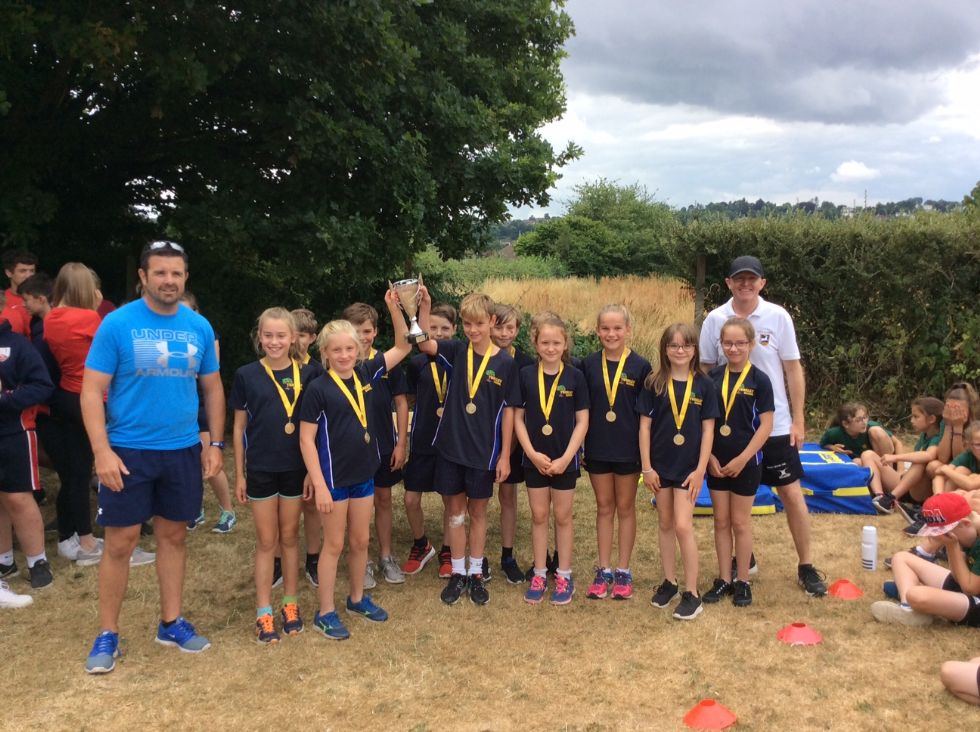 Try-net Session for Primary Schools
Through our School Games Organiser, Alan Beard, the PE Department at Dene Magna offered a Try - Net (Rugby & Netball) introduction session to Primary School Year 6 pupils on Tuesday 10 July.
Our PE staff offered the fun session as an introduction to secondary sport and were assisted by Ceri Large from the RFU who also offered out information on local rugby clubs.
Our thanks goes out to Mr Griffiths, Mrs Hill, Mr Underwood, Miss Duggan and Mr Beard for this afternoon session.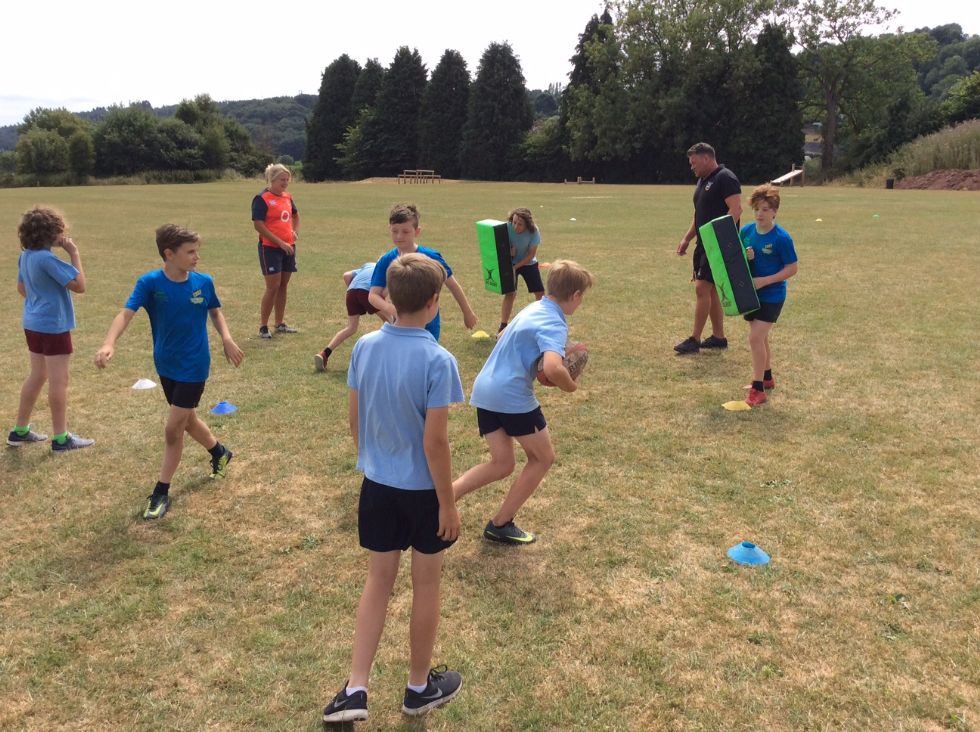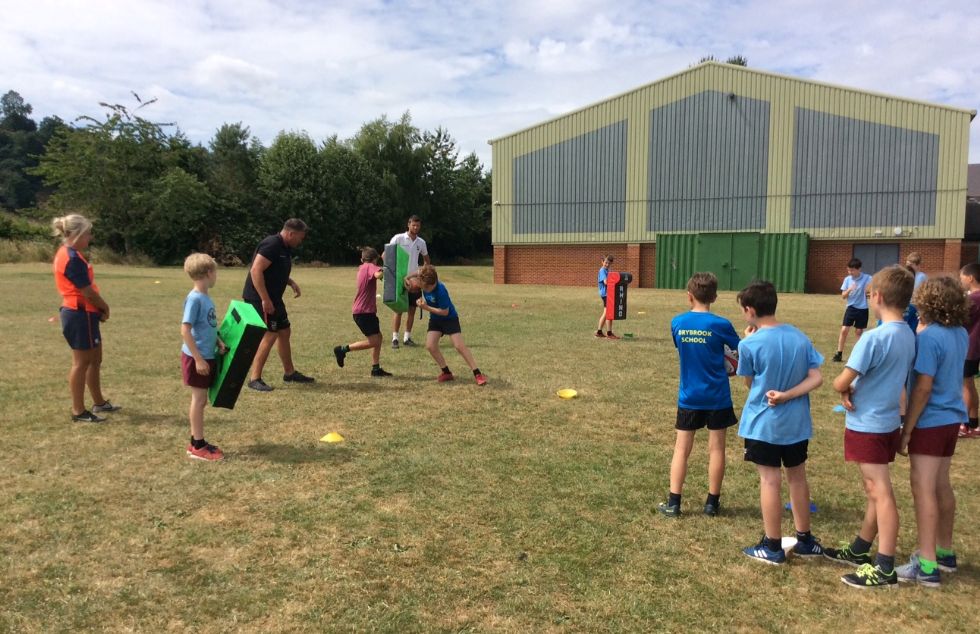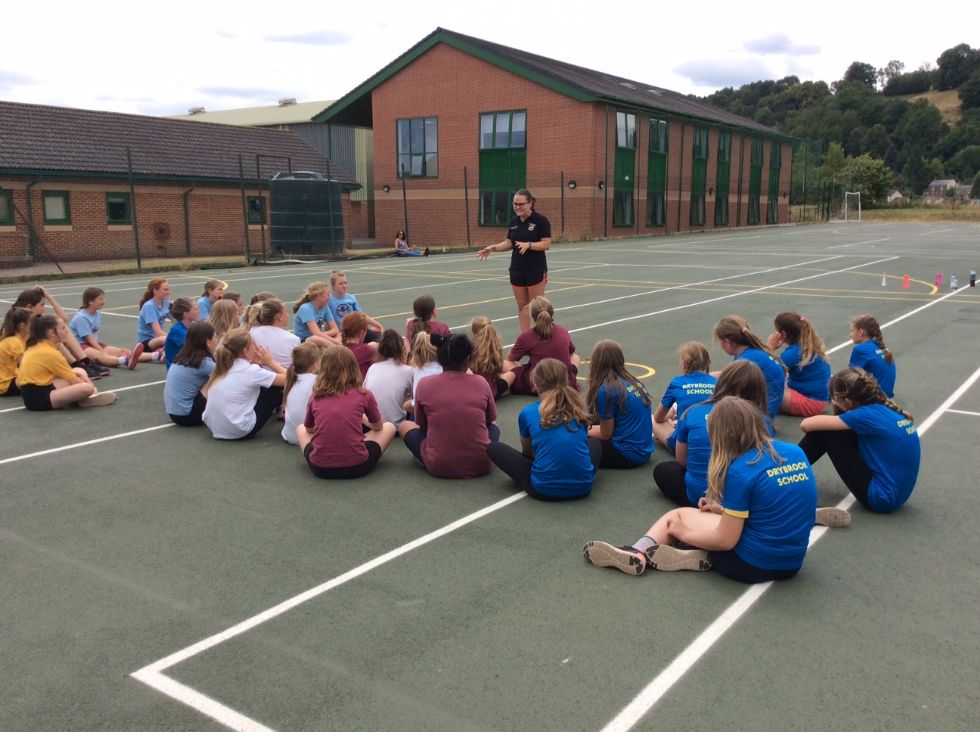 GPJ Multi Sports North Forest Finals
On 4 July we held a trial new look GPJ Multi-Sport North Forest Primary Finals at Newent School with their leaders. They did a great job running the four events on the school field.
We had an award for the highest scoring large school, small school and best team work award on the day. Our congratulations to Picklenash School who won the large Schools event, Soudley School who won the small schools and Newnham School who won the best teamwork award.
Thank you to all the schools who tried out the event this year, Ann Cam, Hope Brook, Huntley, Tibberton, Woodside, Littledean, Lydbrook and Mitcheldean Schools. They all worked incredibly hard on the day and thanks to Newent School, their ground staff who helped us set out the areas and let us use the grounds.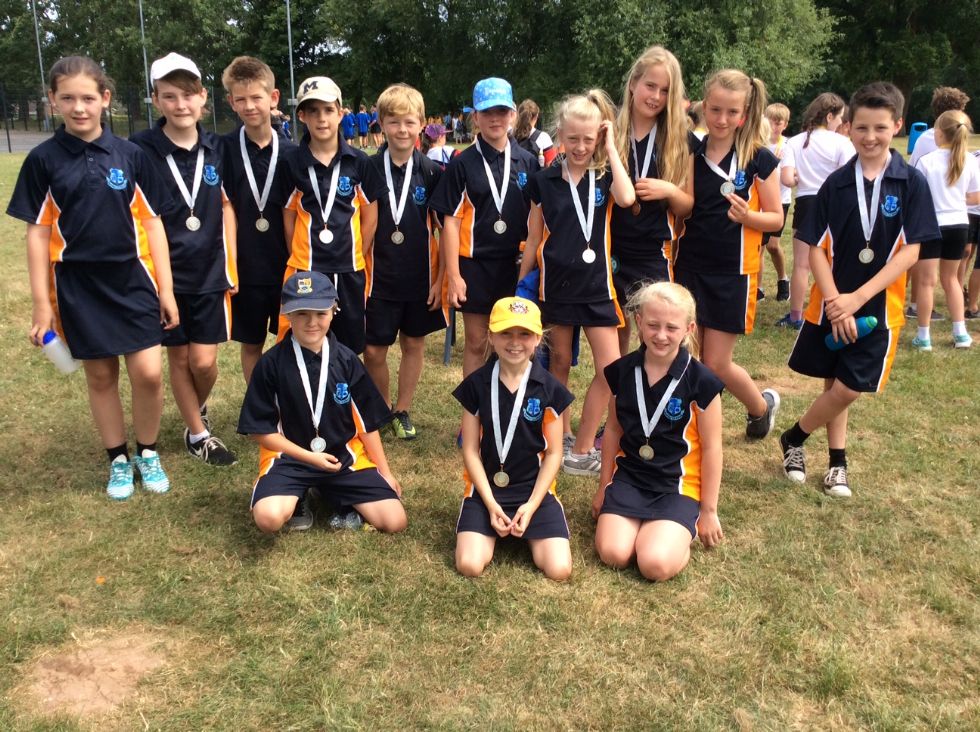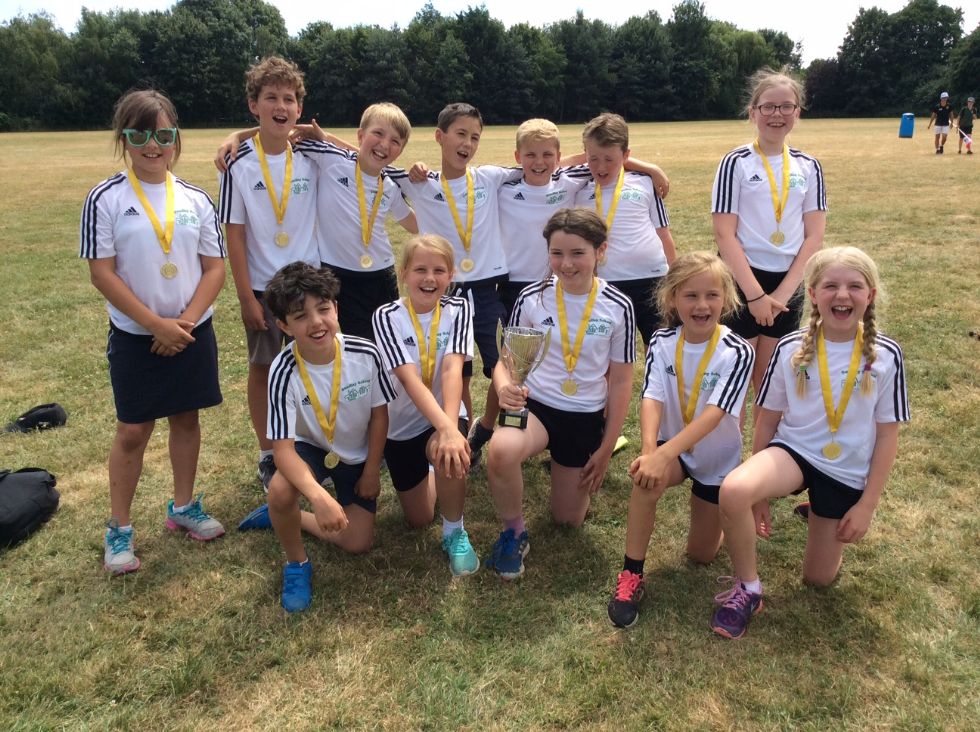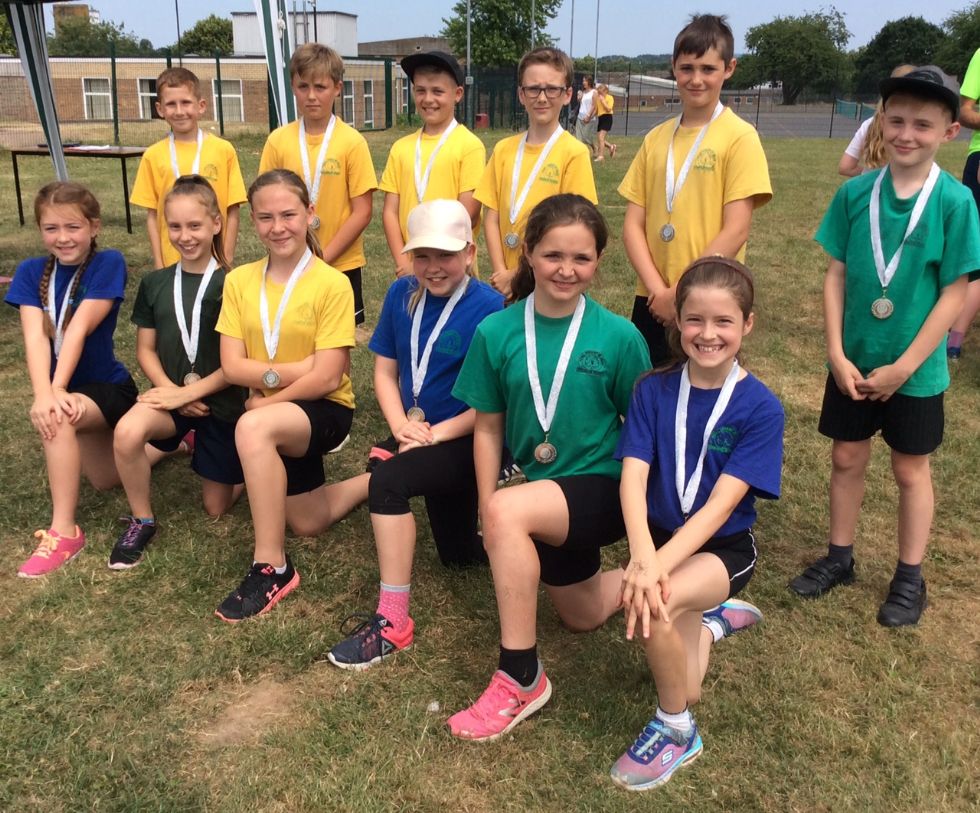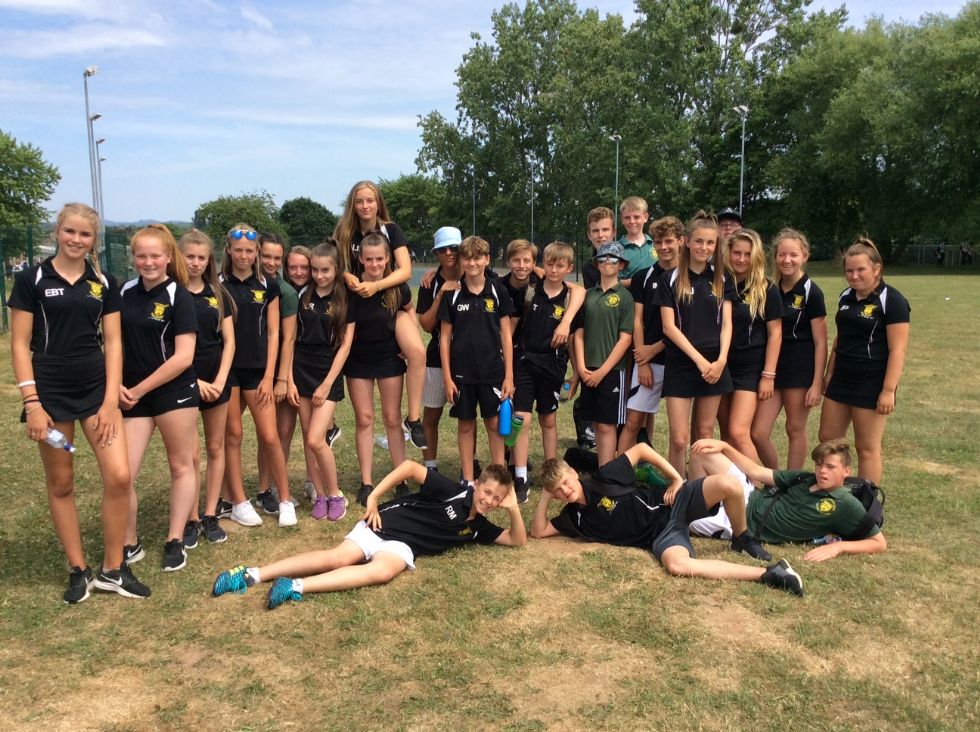 Quad Kids
Primary 'Quad Kids' Forest of Dean North area, was hosted by Dene Magna on Thursday 7 June on the Dene Magna School field.
Our Year 10 and Year 9 leaders did a wonderful job of offering the four athletic activities including the 50 metre sprint, vortex throw, standing long jump and 400 metres.
All 14 schools performed well from their Year 3 & 4 across the North Forest area with Mitcheldean School coming out on top as the very worthy winners. Some of their team had the highest scores individually as well as within the team. They now go on to the School Games to represent the North Forest area.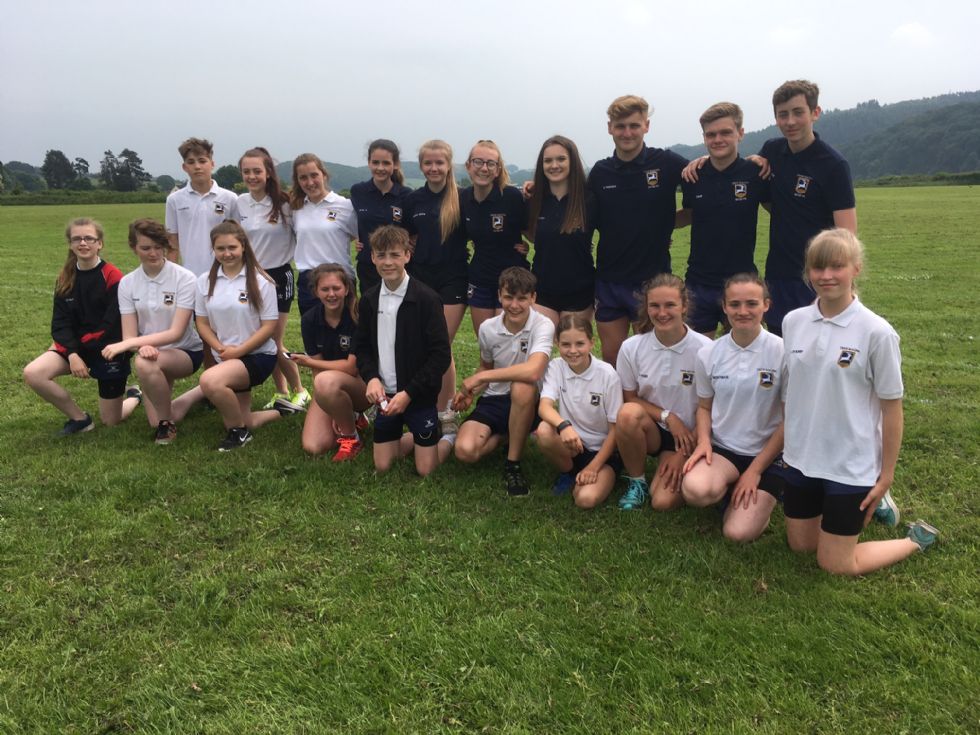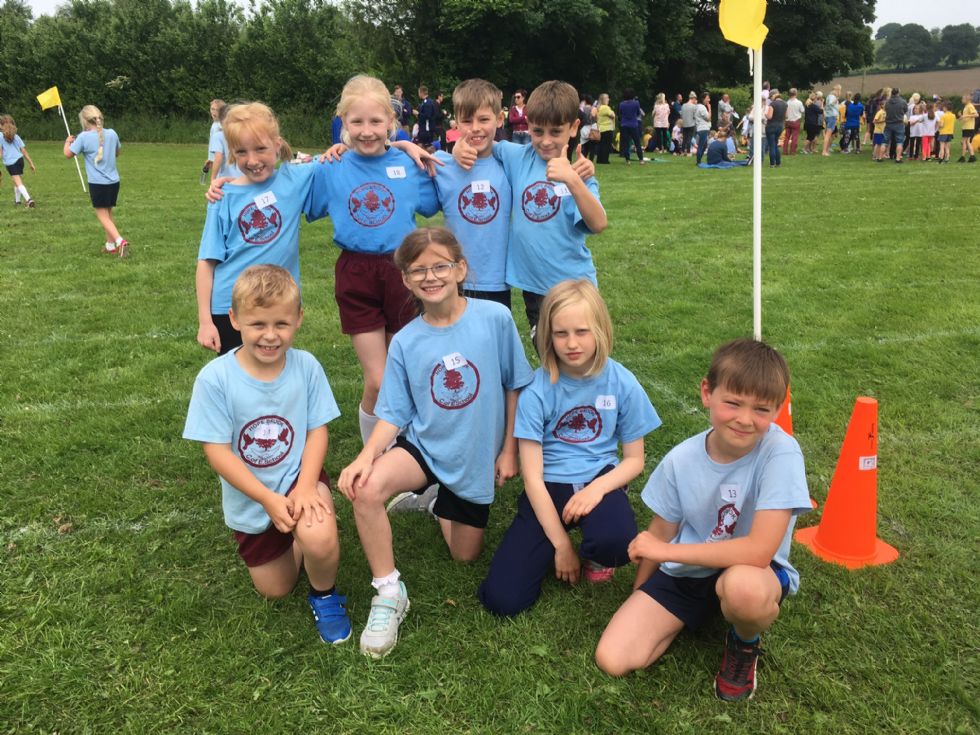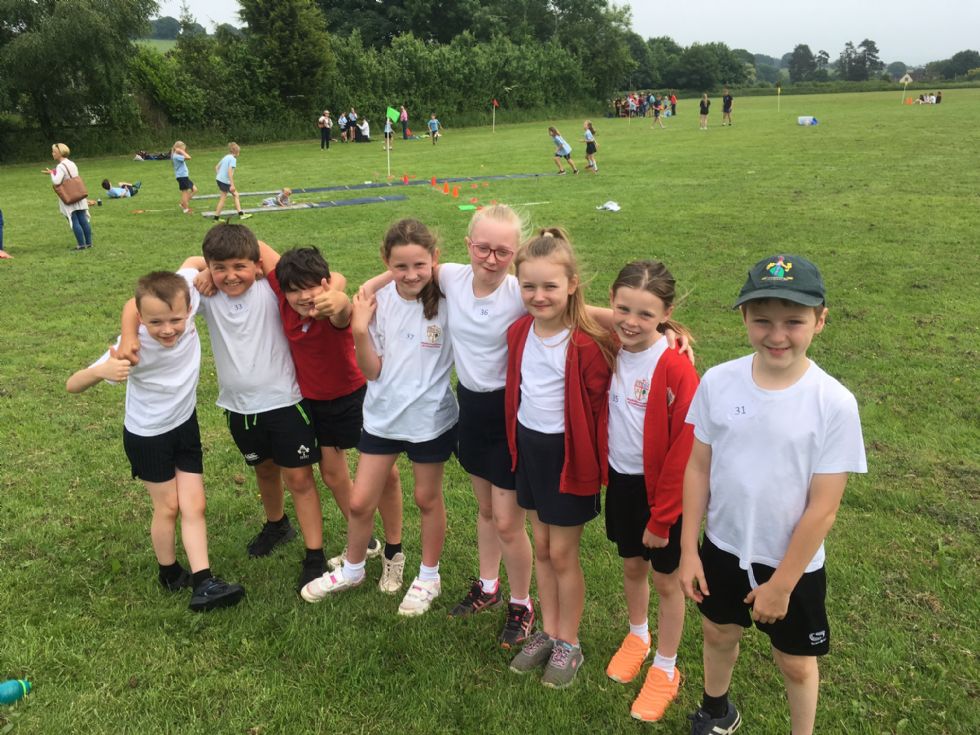 School Games Finals 2018
School Games Secondary & Primary Finals at Hartpury College 14 & 15 June.
The Forest of Dean Schools were well represented at both Finals at Hartpury College. We had many Primary Schools in the events of Mountain Biking, Archery, Quad Kids & Pentathlon all performing brilliantly.
Dene Magna had made it to the Finals in Softball, Mountain Biking and the SEN Kwik Cricket. Collecting 3rd place medals for Mountain Biking.
Five Acres School placed themselves very well with 3 Gold medal positions for their Year 8,9 & 10 teams so a huge congratulations to their teams.
Well done to all the schools who made it to the Finals and it was great to see so many schools from across the country taking part.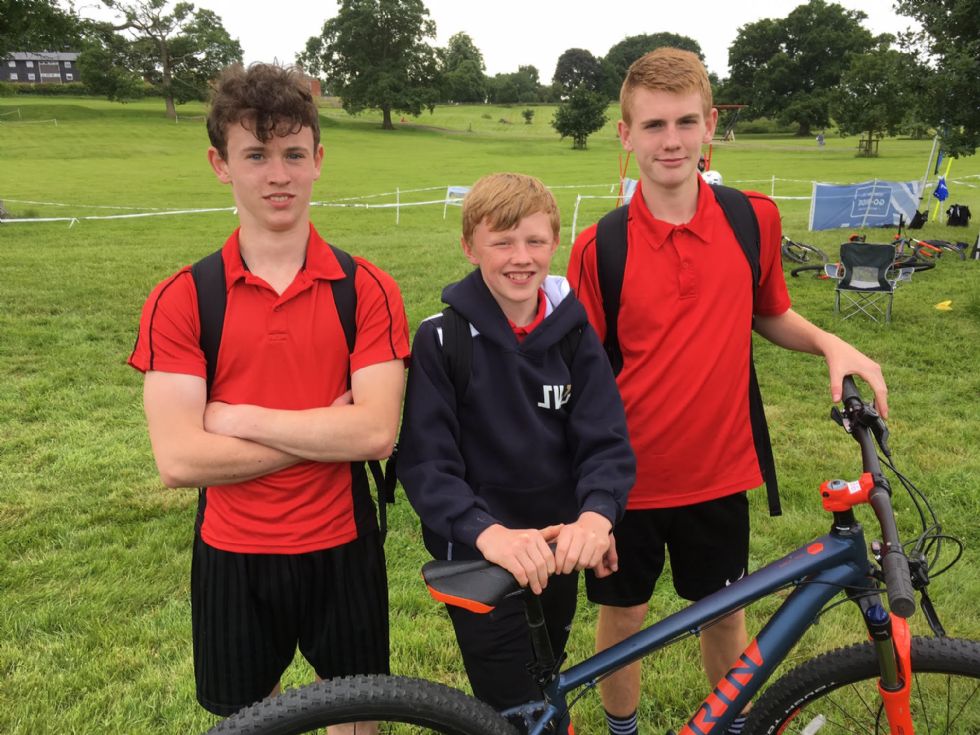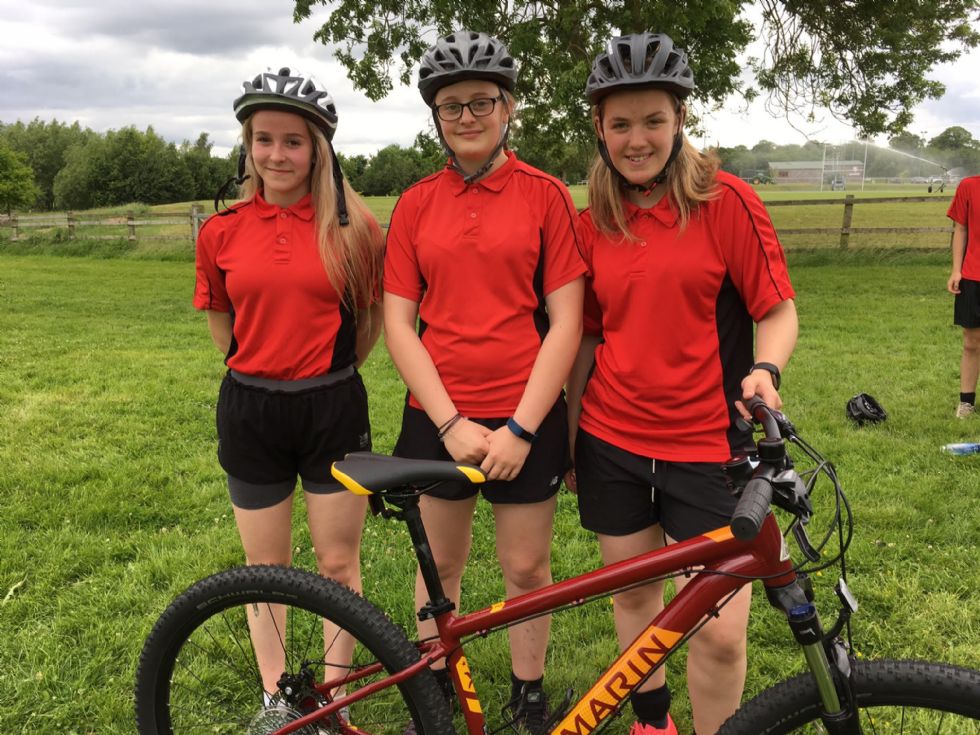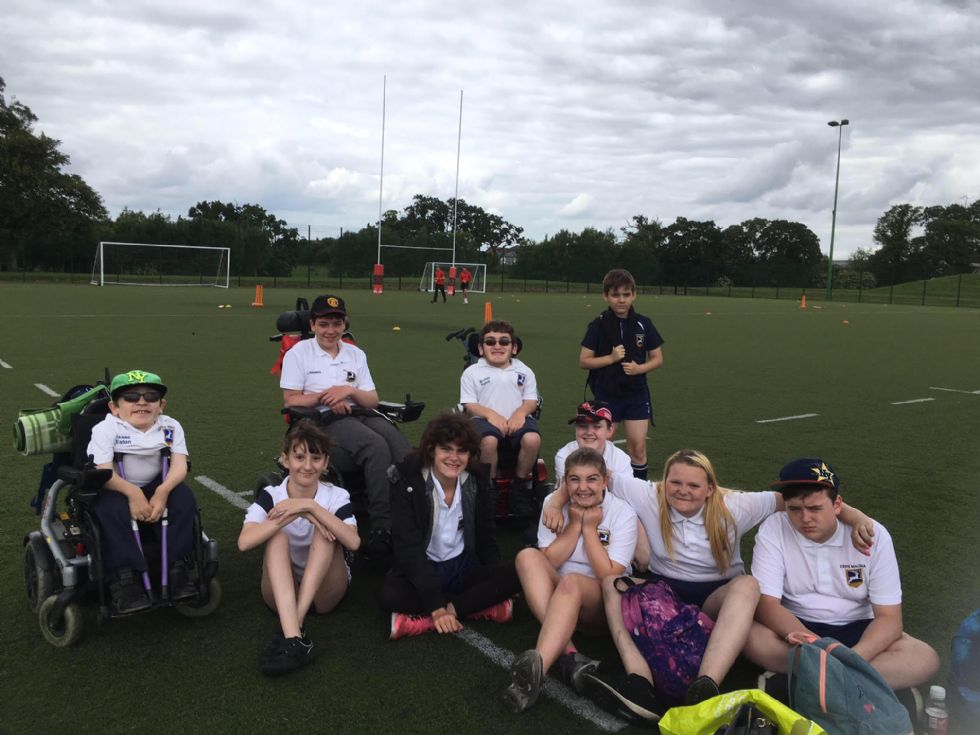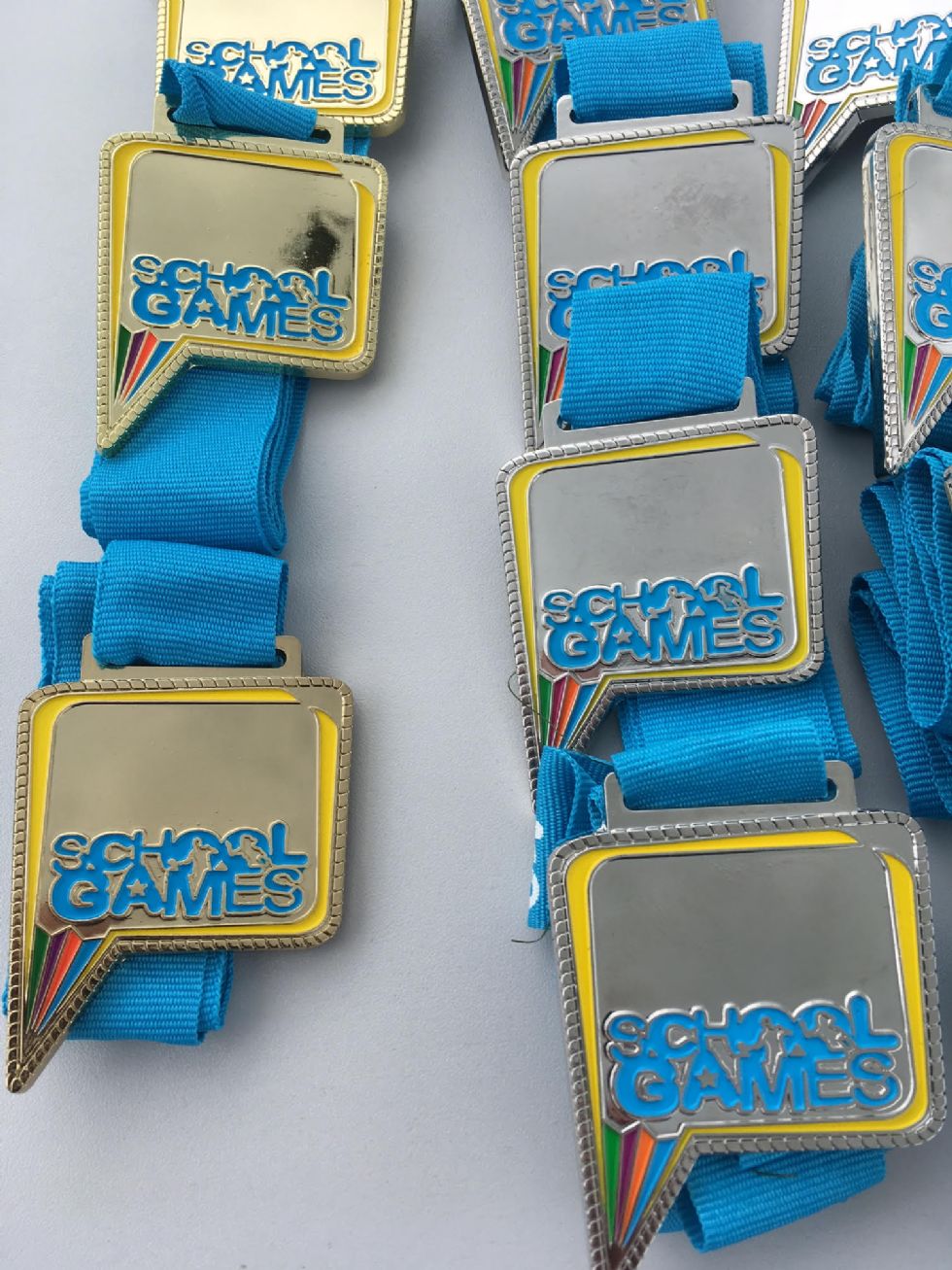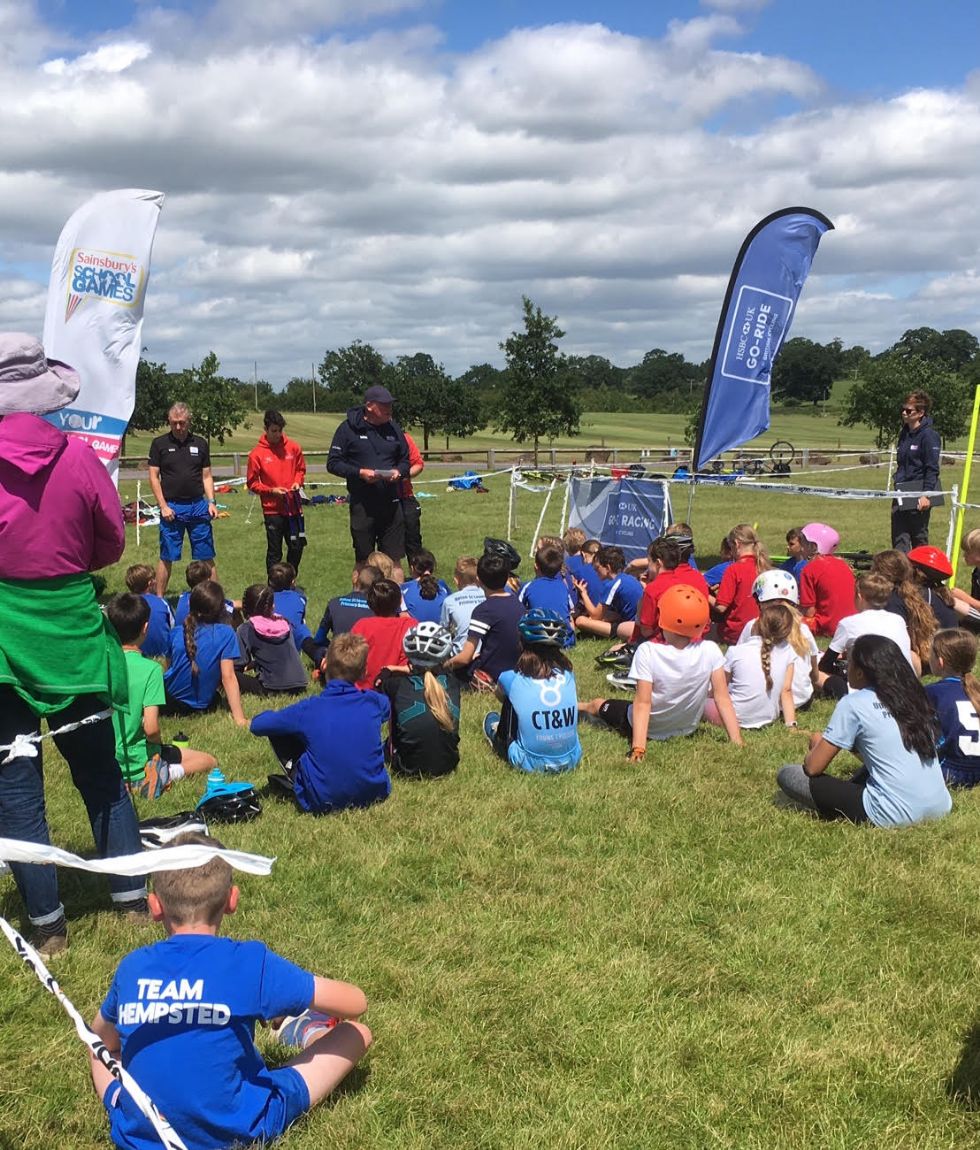 GPJ Soccer 7's Final at Newent School
Lydney School walked away with the GPJ Soccer 7's trophy at Newent School on 21 June. Well done to Highnam, Primrose Hill, Lydney and Ann Cam Schools who progressed to the Forest of Dean Fnals.
All the games were close and anyone of the four teams could have won this very tight tournament. All level on points, only match play and goal difference could separate 1st from 4th!
Many thanks to the Sports' Leaders from Newent School, Mr Edgell the Head of PE & Mr Beard the School Games Organiser. Well played to all the teams and very some talented individual skills on a warm and sunny afternoon.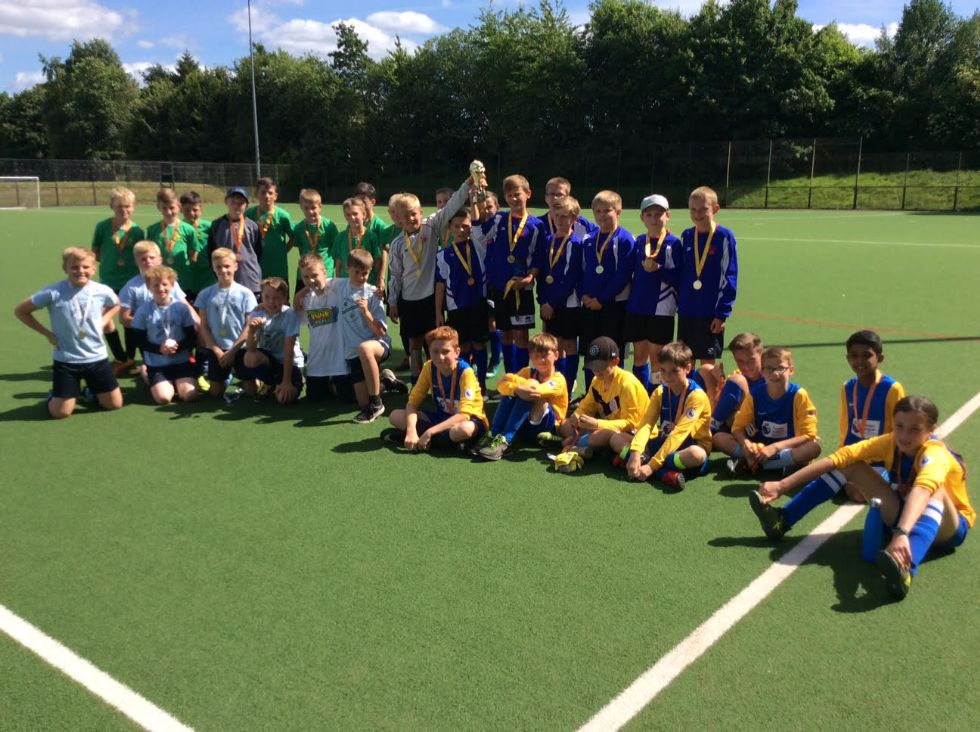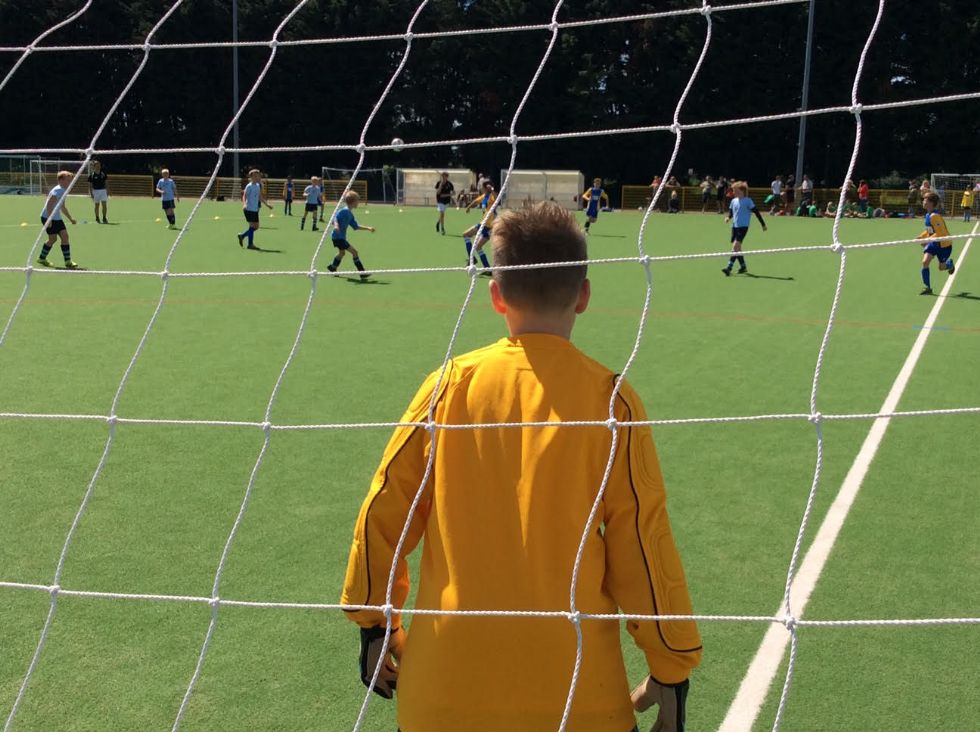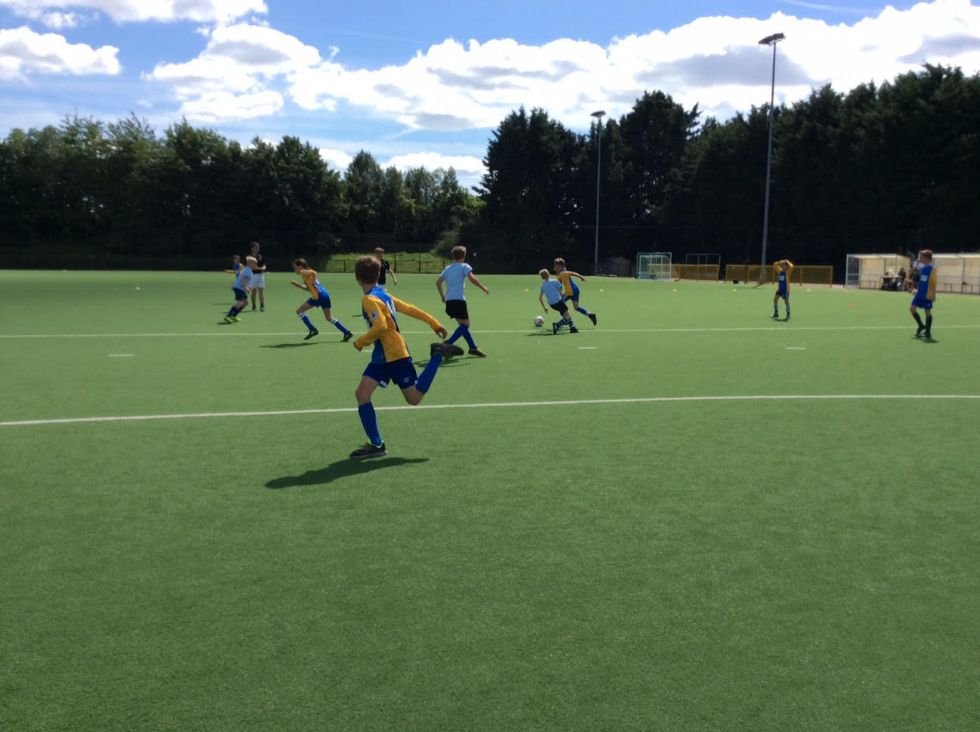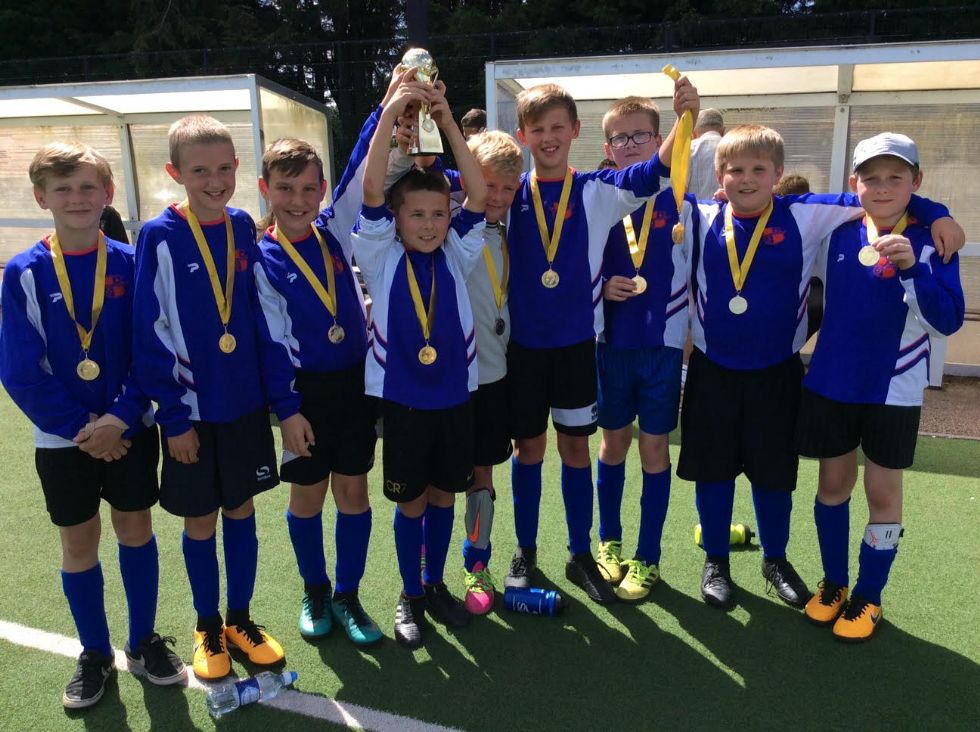 Mini Reds Tennis at Lydney Tennis Club
Six primary school teams played in the Mini Reds Year 3 & 4 Forest Finals on Friday 29 June at Lydney Tennis Club.
Many thanks to Newnham, Redmarley, Pillowell and Lydney Schools who did so well considering the soaring temperatures.
Well done to Redmarley Team who came top on the day and Lydney who came second, both go through to the County Finals at Oxstalls Sports Park.
Alan Beard, the School Games Organiser said, "It's very important to run events linked to local clubs, where we can. I would like to thank Rachael & Cath from Lydney Tennis Club for helping run and support this School Games event".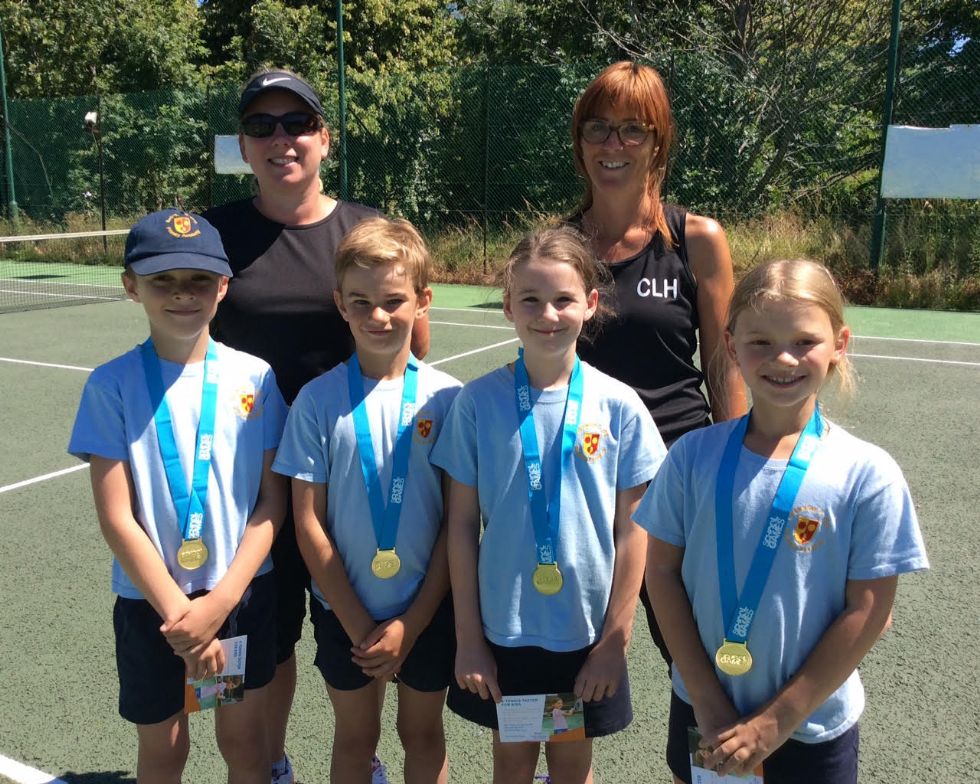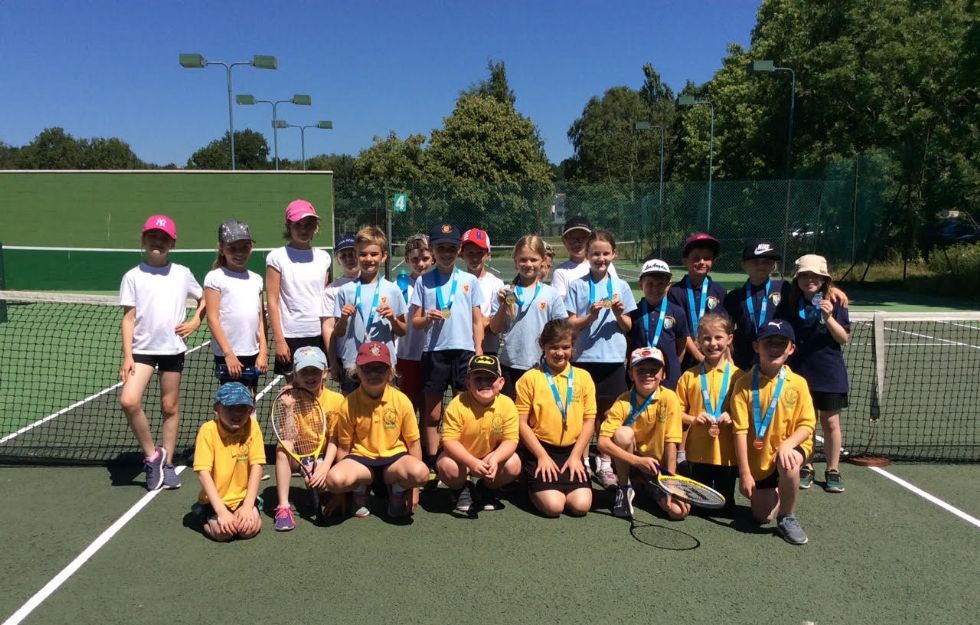 Level 2 School Games Secondary SEND Kwik Cricket
On Wednesday 6 June Five Acres, Newent and Dene Magna School all took to the field on the Newent School Astro to play out a series of games to decide who will represent the Forest at the School Games Finals on the Friday 15 June.
We witnessed close matches by all the teams with Dene Magna edging out the opposition and winning this level 2 School Games Competition!
Many thanks to Newent School for holding the event and thank you to all the student competitors from the schools, for trying so hard and showing some real skills during the day. We experienced some good team and individual performances of Kwik-cricket throughout the afternoon.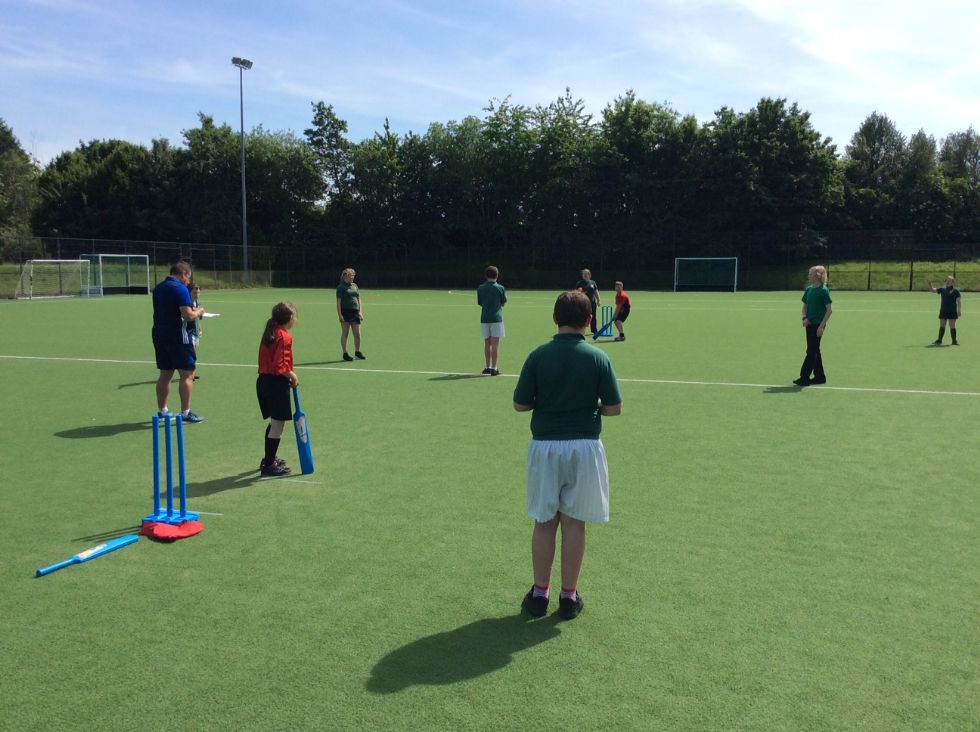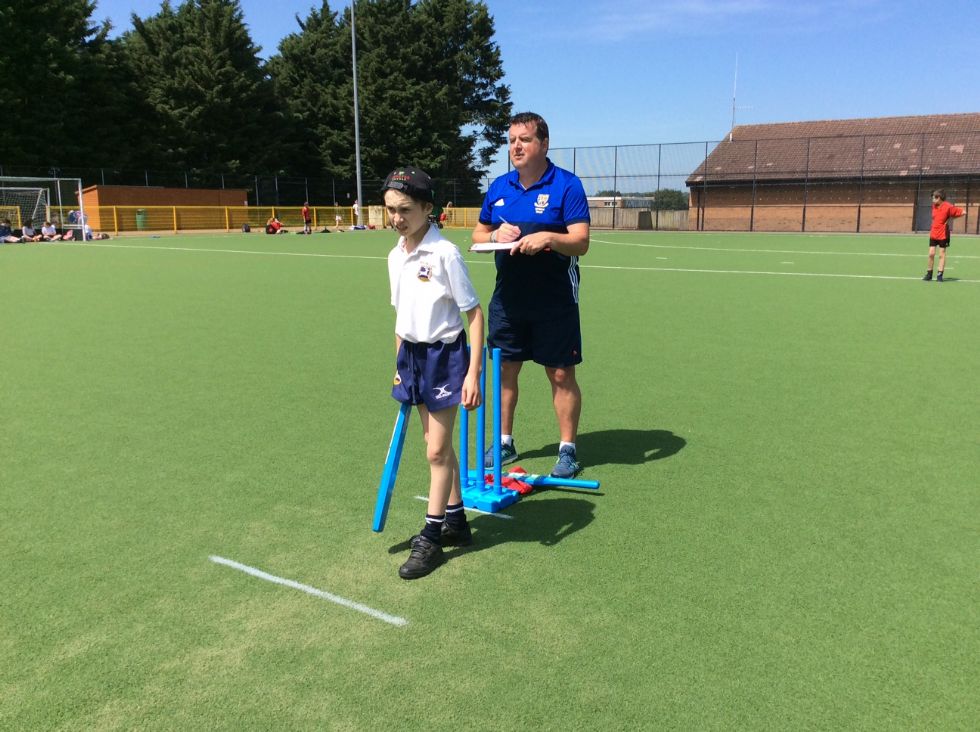 Mountain Biking - South Forest Level 2 at Wyedean
We ran a Primary Mountain Biking Competition at Wyedean School on Tuesday 5 June for 10 teams to battle against each other to gain a place at the Summer School Games in June.
We would like to thank Wyedean who let us host the event on the school grounds and their student volunteers who did a great job with the timings of all the race events.
All the competitors were timed for the fastest lap individually followed by two team race finals, where the competitors individually had to race twice around the course in a team of four offering 8 laps in total. The team race was very exciting and Wollaston School came out on top by only a few seconds from Berry Hill school closely followed by Primrose Hill in third place.
Well done to all the competitors and we hope Wollaston (South Winners) & Pauntley (North Winners) do well at the County School Games Finals at Hartpury College.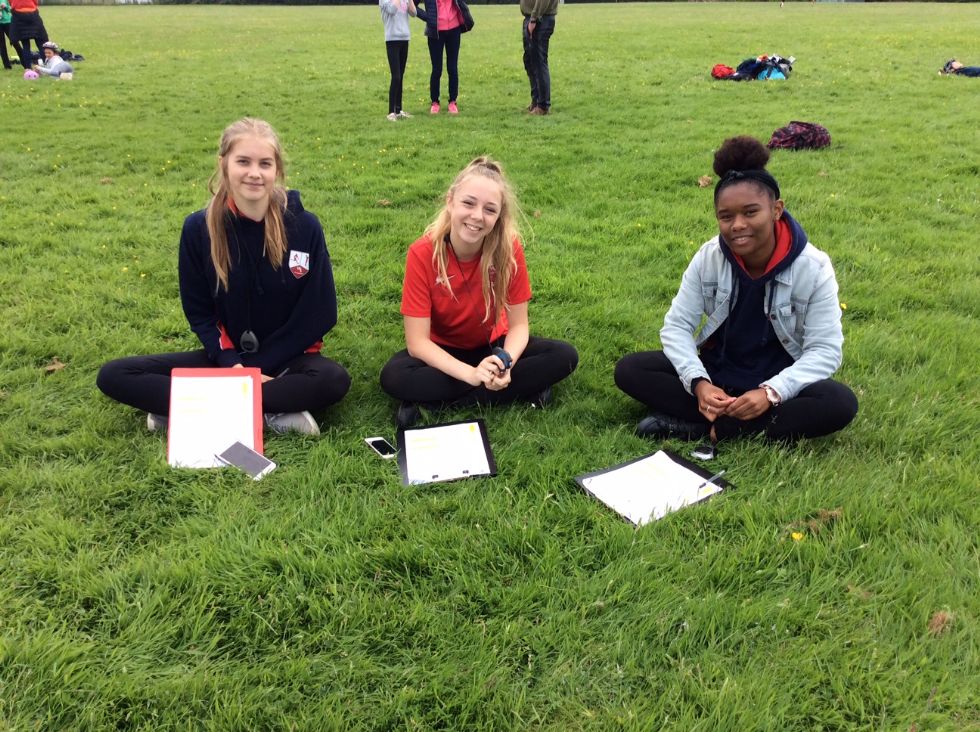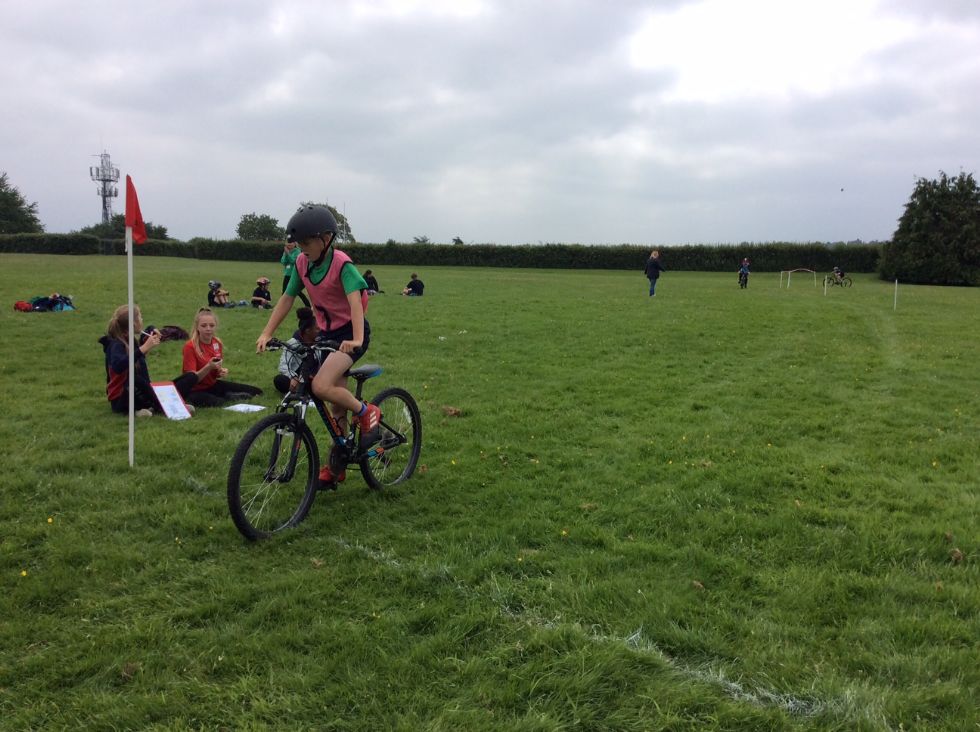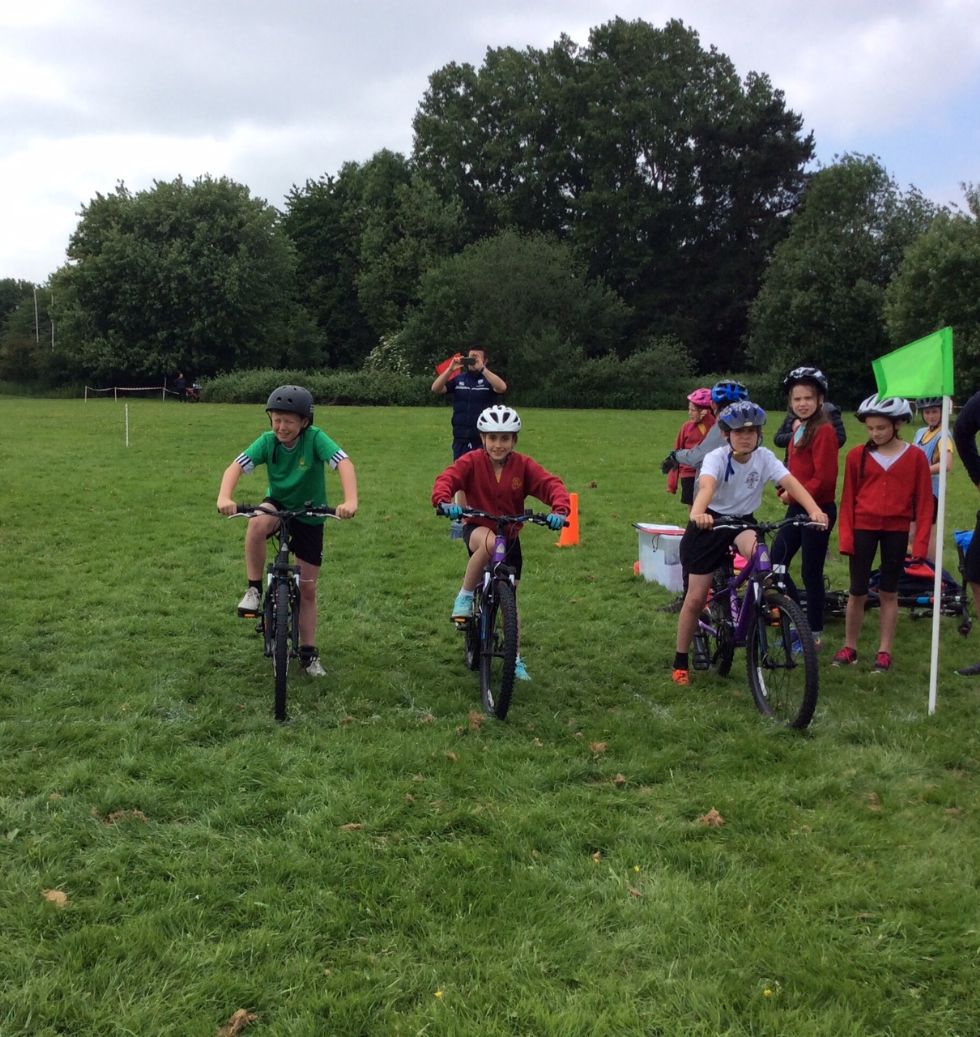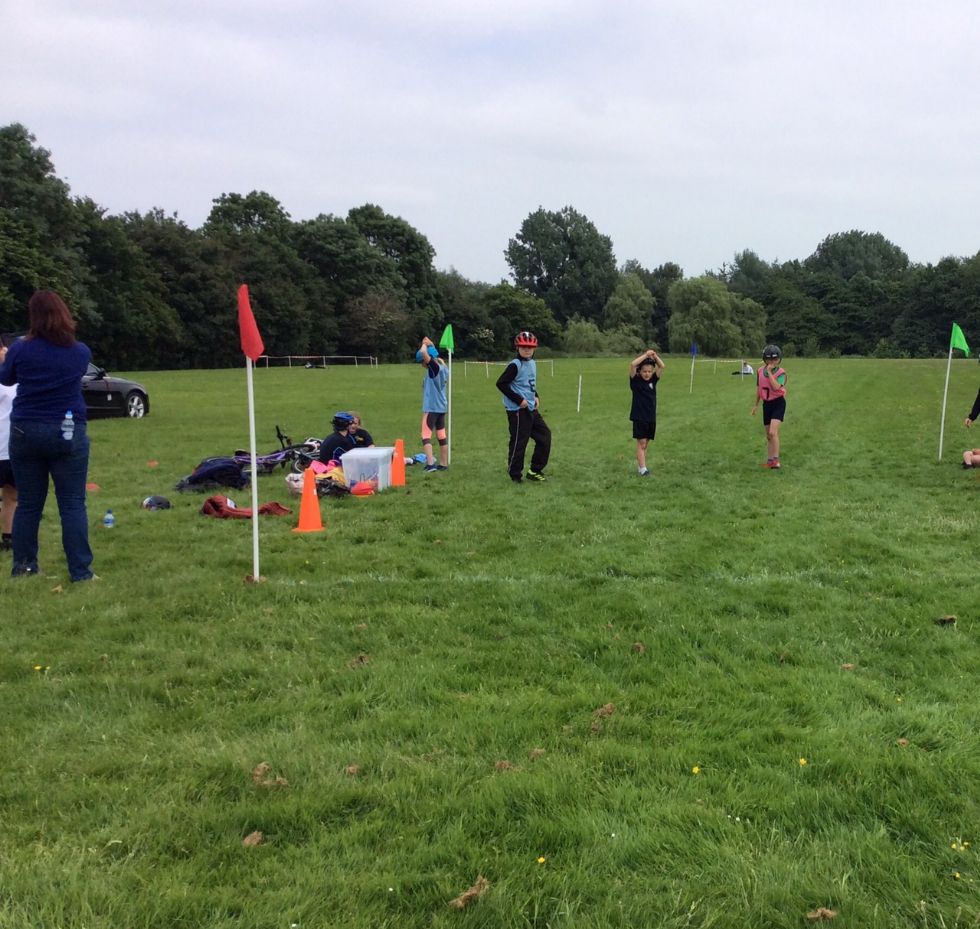 Big Health and Social Care Day
Well done to our Dene Magna Sports' Captains who volunteered to help hundreds of young and older people with a variety of sporting activities whilst attending the 10th Big Health & Social Care Day on 22nd May at Oxstalls Sports Park.
Our students accompanied Alan Beard, our School Games Organiser, as part of a team of volunteers from various establishments including Hartpury College to help run these activities. The activities can be accessed by all people in the community with severe mental health and other disabilities who live across Gloucestershire.
Our students all contributed in an outstanding fashion on the day and worked well together to make the event a real success.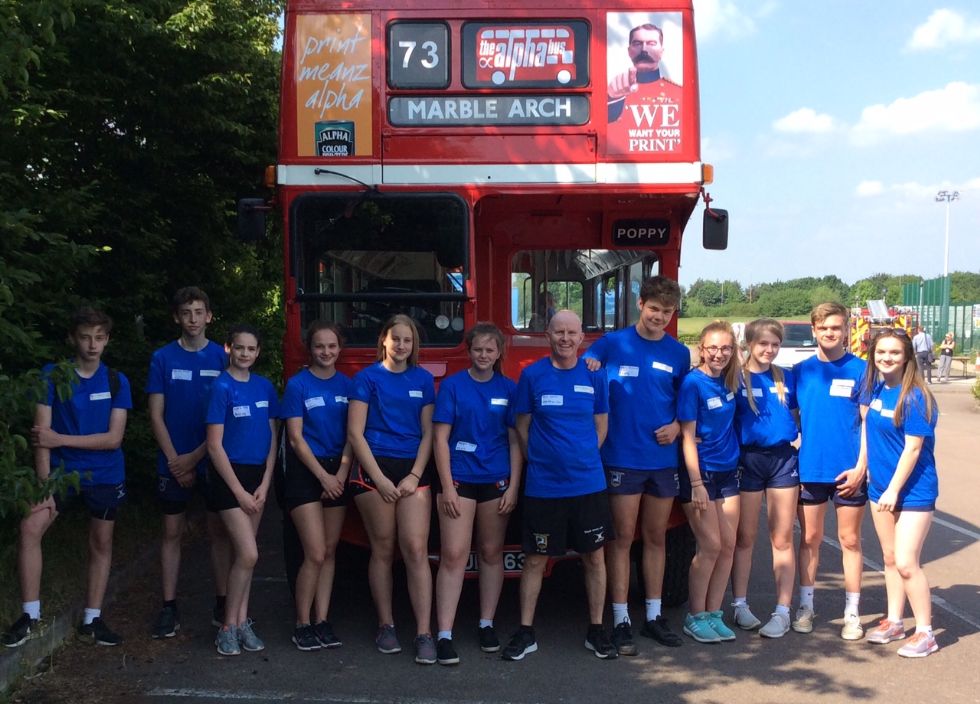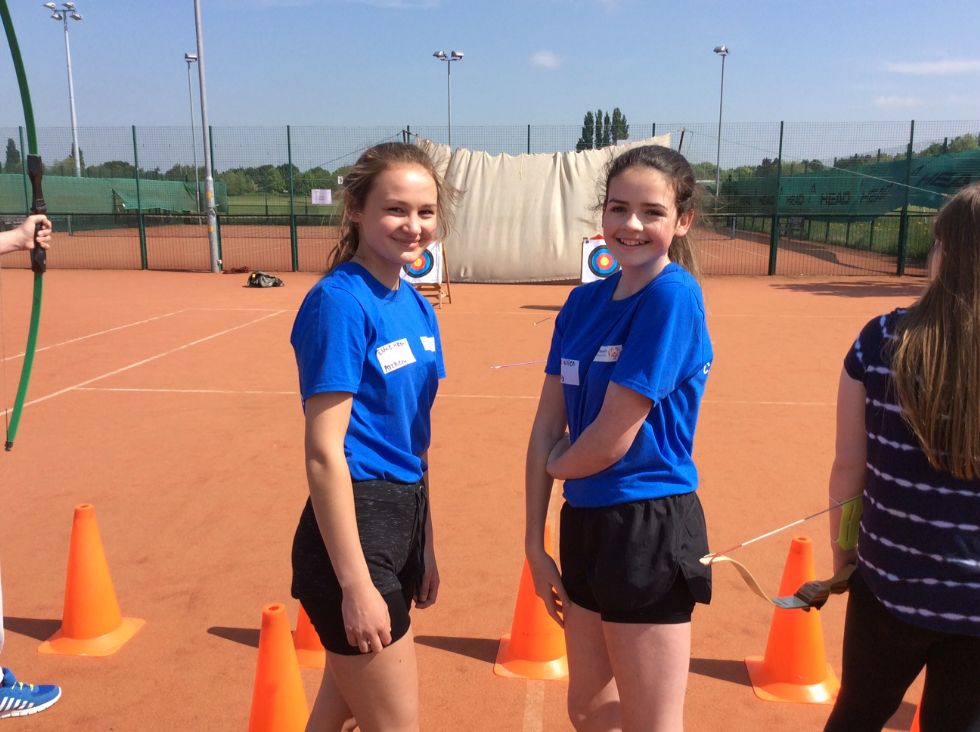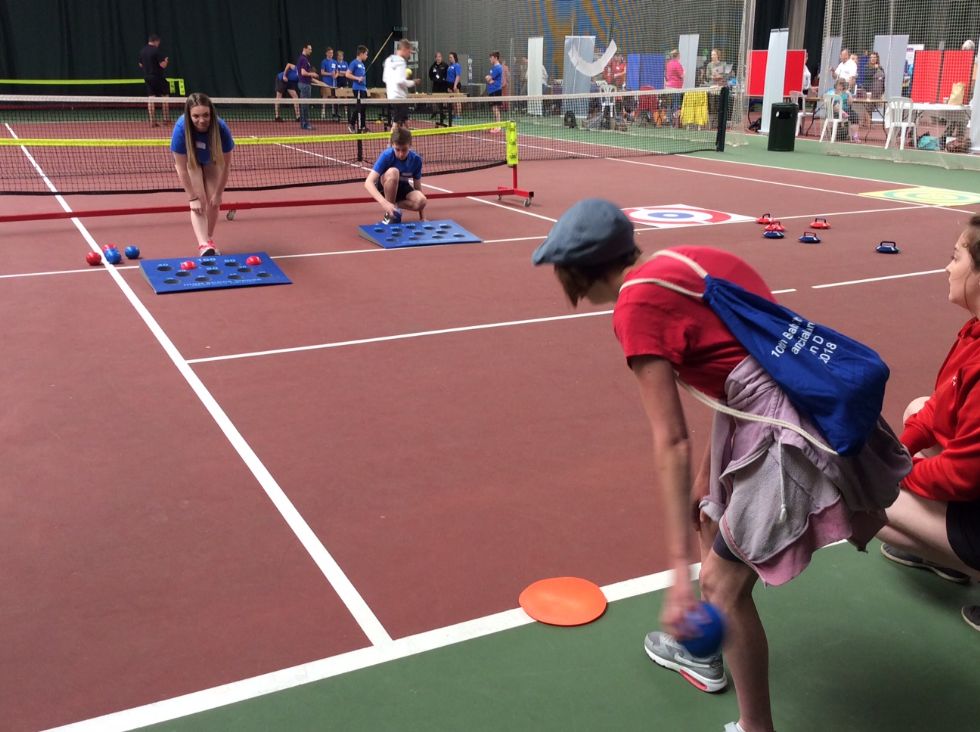 Primary Archery
We had a superb day of Archery at The Dean Academy on 11th May. 8 schools had the opportunity to try out the sport and grab a chance to reach the School Games Final.
In the final rounds we saw a close competition between Yorkley School and Lydney School with Lydney coming out the winners. Well done to all the schools who took part, thanks to The Dean Academy for letting us use the fields and many thanks to Meg and Tia our top volunteers and the Xperience Archery team.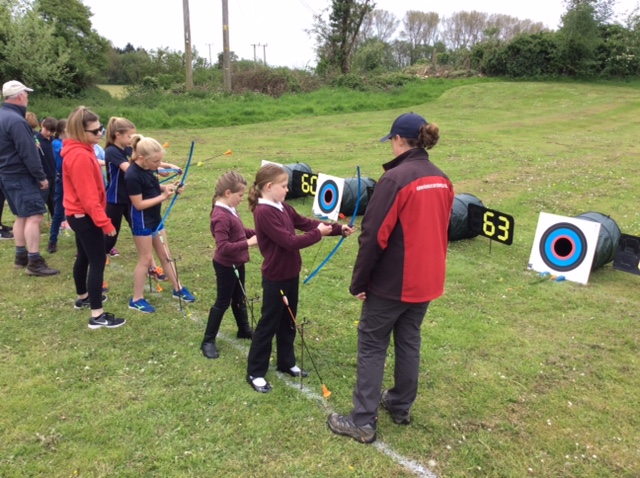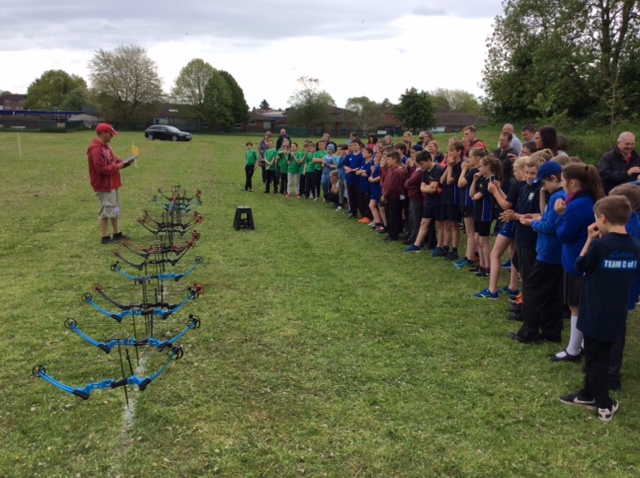 Soccer 7s - South Schools
We had 11 teams play in the GPJ South Tournament on 3rd May at The Dean Academy. The games were supported by Forest Sports Education Students who were on great form refereeing all the games. Littledean, Pillowell, Coalway, St Johns, St Whites, Blakeney, Berry Hill, Wollaston and Bream took part with Primrose Hill and Lydney rising up from the pool games to go forward to the final against the schools from the North area, Ann Cam and Highnam in June.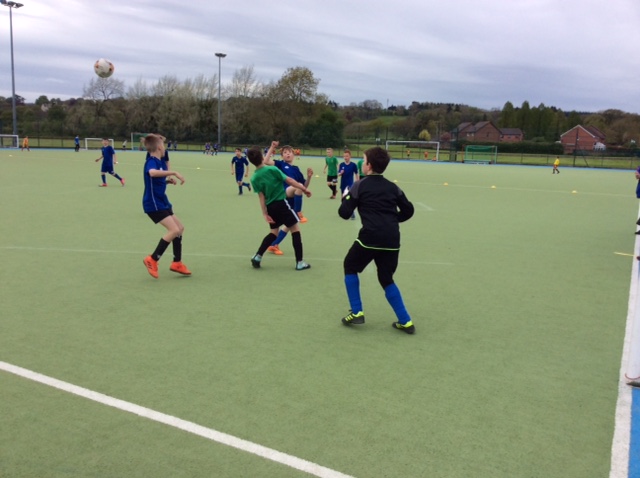 Quad Kids
On Thursday 10 May we ran a Quad Kids event at The Dean Academy School for Year 3 & 4 students. It was a fantastic day with over 150 students from 14 schools taking part.
I would like to thank the Hartpury Sport's Leaders who were fantastic on the day and the staff for helping us with competitions this year.
St Whites won the team event with Coalway and Primrose Hill a close 2nd & 3rd. St Whites will go on to the Gloucestershire School Games on Thursday 14 June.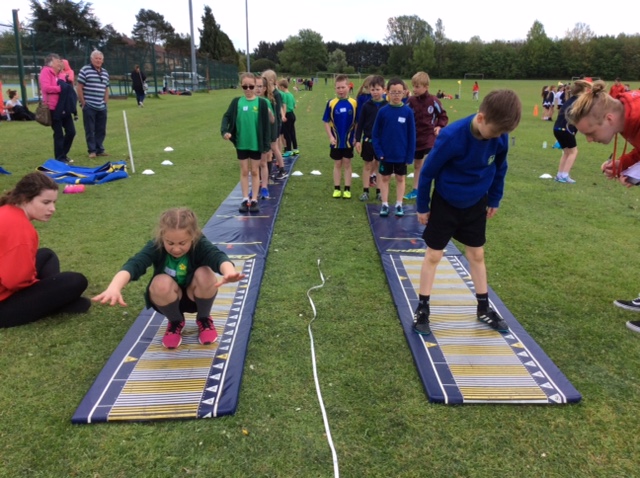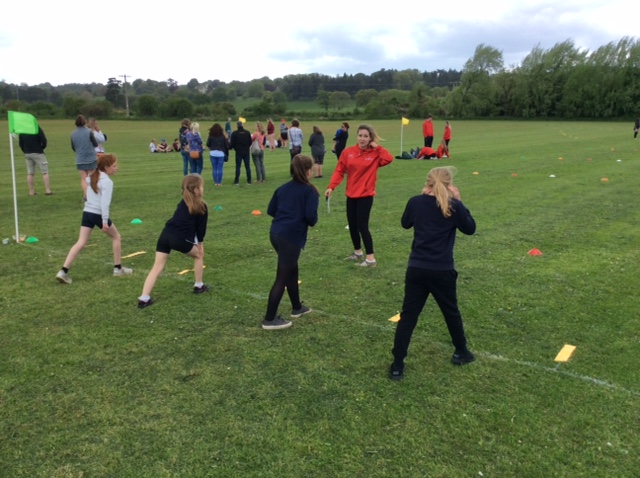 SEN Panathlon School Games
We ran a School Games Primary SEN Panathlon event at Hartpury College with their well trained Hartpury Leaders and Coordinator Chris Sugden from Panathlon UK.
10 Schools took part and Mitcheldean School came out the eventual winners. They go on to the Gloucestershire School Games on 15th June.
A special thank you goes out to Laura Simmonds from Hartpury and her Hartpury College Students who were outstanding on the day. Pictures of the Leaders and staff on the day.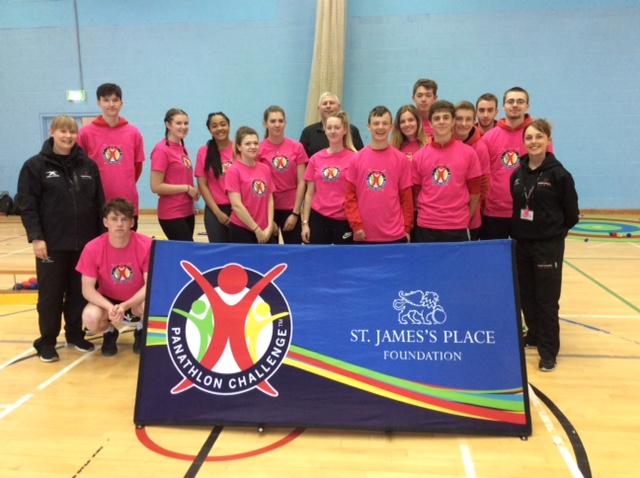 Soccer 7s
The School Games Organiser and Newent School ran our North School's Soccer 7s event on May 1st on the Astro area at Newent. All 9 teams put in some good football skills over the afternoon and evening in their pool matches, with Ann Cam and Mitcheldean winning their individual pool groups.
They went on to play Highnam and Picklenash in the semi finals, with Ann Cam and Highnam winning and now go onto the GPJ finals in June. Many thanks goes to the Newent School Leadership students who did a fantastic job with support of their Head of PE, Mr Edgell.
Pictures shows one of the teams and the student leaders.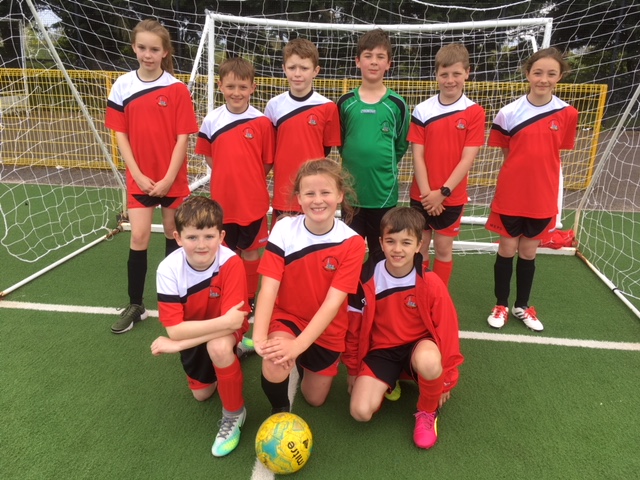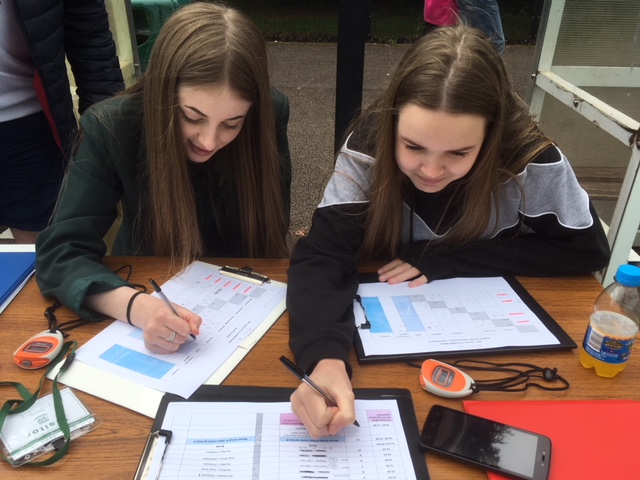 Mountain Biking Trials for Summer Games
Dene Magna hosted the Secondary School's Mountain Biking competition on Wednesday 25 April. Wyedean, Five Acres, Newent and Dene Magna Schools all took part. There were six different competitions for students from Year 8, Year 9 and 10.
The competition was strong and Dene Magna's Year 8 Boys and Year 8 Girls won their team races. Five Acres School were really strong and won the Year 9 and Year 10 Boys' and Girls' races. Well done to all the riders on the day.
These winners will go on to compete in the Summer Games at Hartpury College on the 15 June. A special thank you goes to our Dene Magna volunteers and PE Staff who helped run the event and Marshall the course. We cannot run these events without volunteer leaders so they deserve some high praise.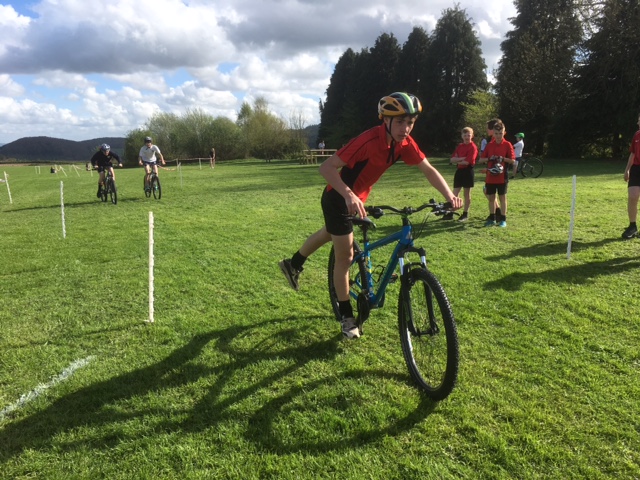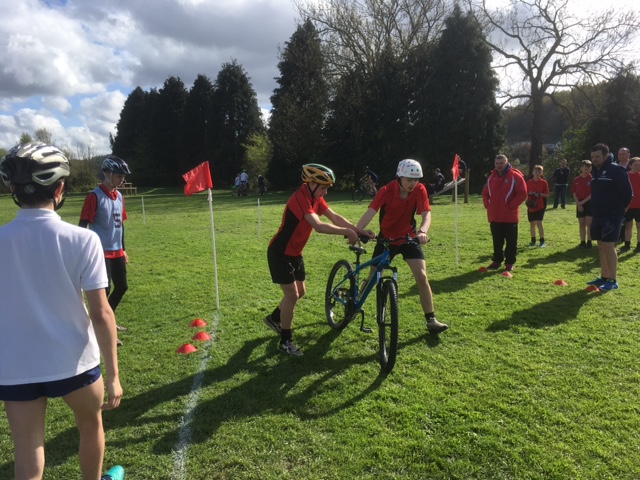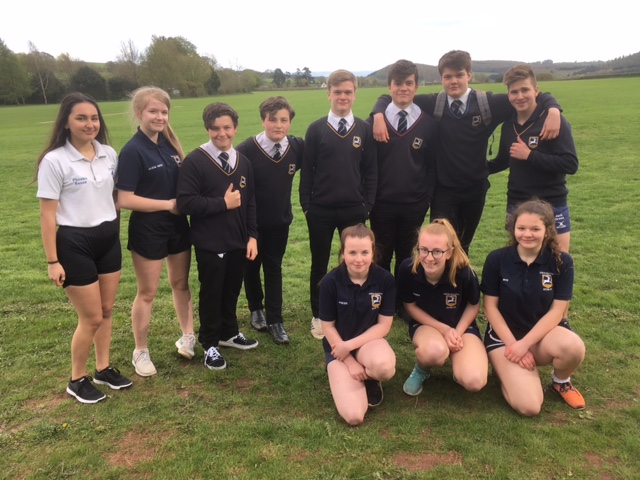 Gloucestershire Rowing Finals
Three Forest of Dean secondary schools represented Gloucestershire at the Start Rowing Finals at Hartpury College on 24 April.
Dene Magna, Newent and Wyedean all competed really well across Year 8,9 & 10 and were highly placed in a series of individual and team competitions. The Year 8 Boys team proved themselves to be very strong from Dene Magna and won their round.
Thanks goes to the Rowing National Governing Body at Hartpury for running this School Games event.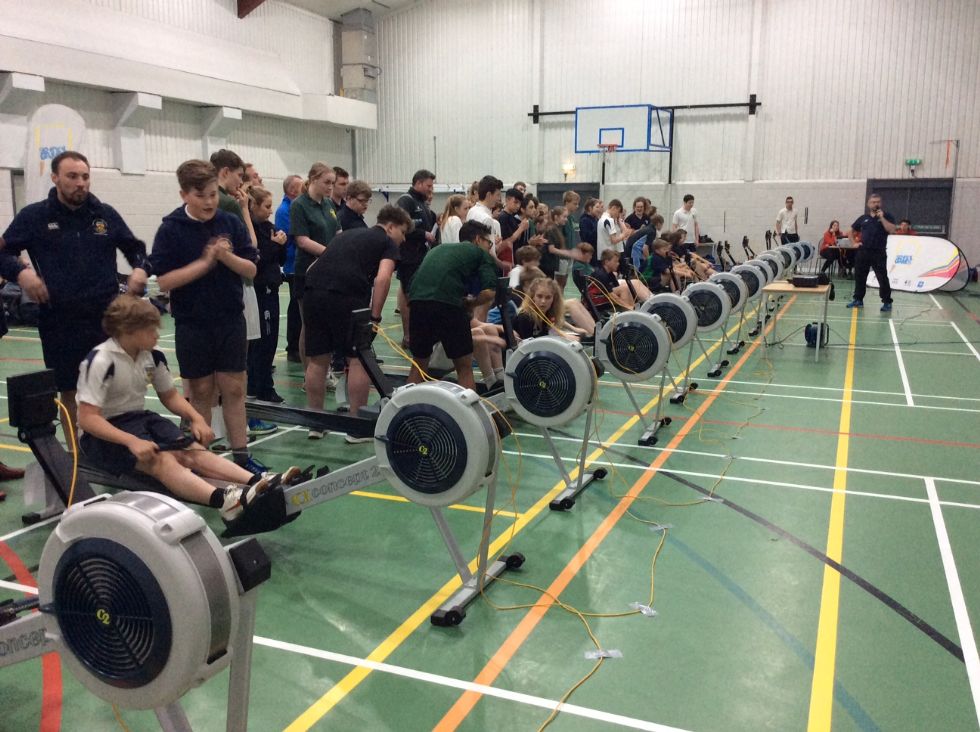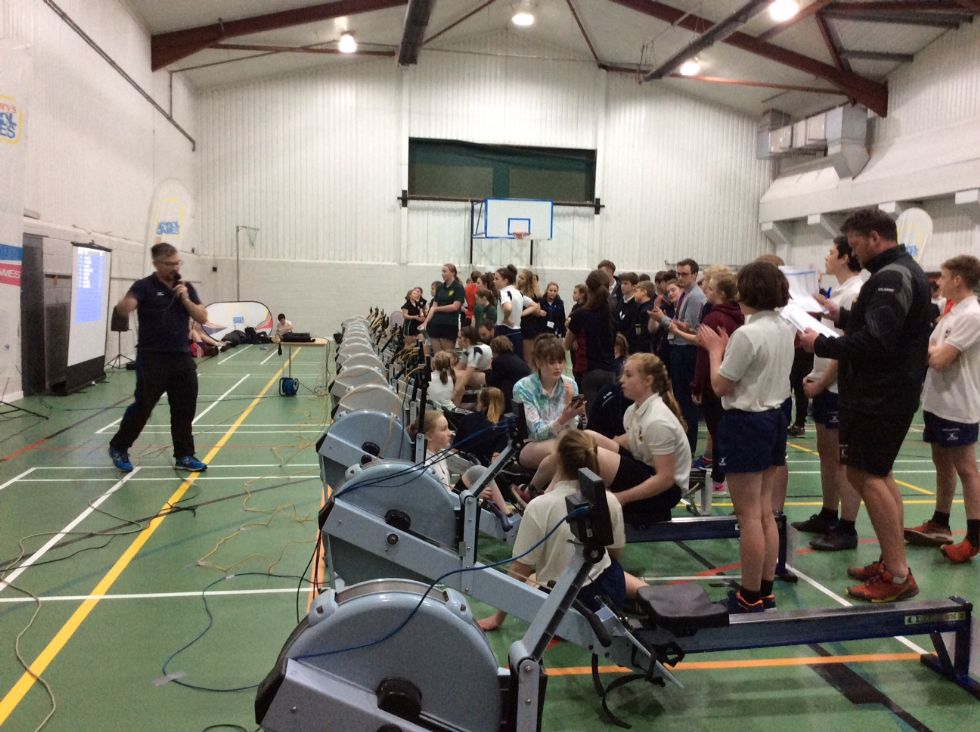 Mountain Biking
We ran our first Primary Mountain Biking race of 2018 on Tuesday 17 April at Newent School. 15 Primary teams took part from the North Forest area and the overall winners were Pauntley School who were worthy of their first place and will be one of two schools who will take part in the Gloucestershire Summer School Games in June.
Our thanks goes out to all the student volunteers who supported and helped run the event with the Forest of Dean School Games Organiser.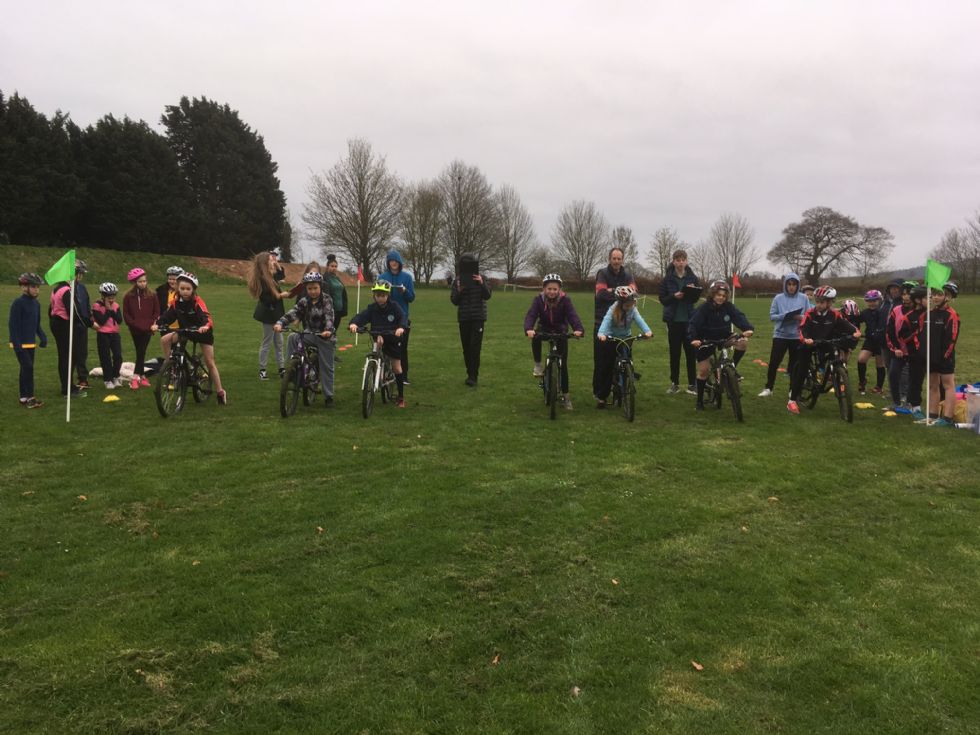 School Games Indoor Rowing
The School Games offered a local Forest event along with the Hartpury College Rowing department on March 2nd. Dene Magna was one of the schools who took part in the first local Indoor rowing event alongside Newent and Wyedean Schools.
The event was pulled together with Hartpury, Active Gloucestershire, Newent School and our School Games Organiser, Alan Beard. The event although still in development experienced really good performances from our Dene Magna students from Year 7 though to Year 10. The positive news is that all 3 Schools from the Forest go through to the county finals on the 24th April at Hartpury College!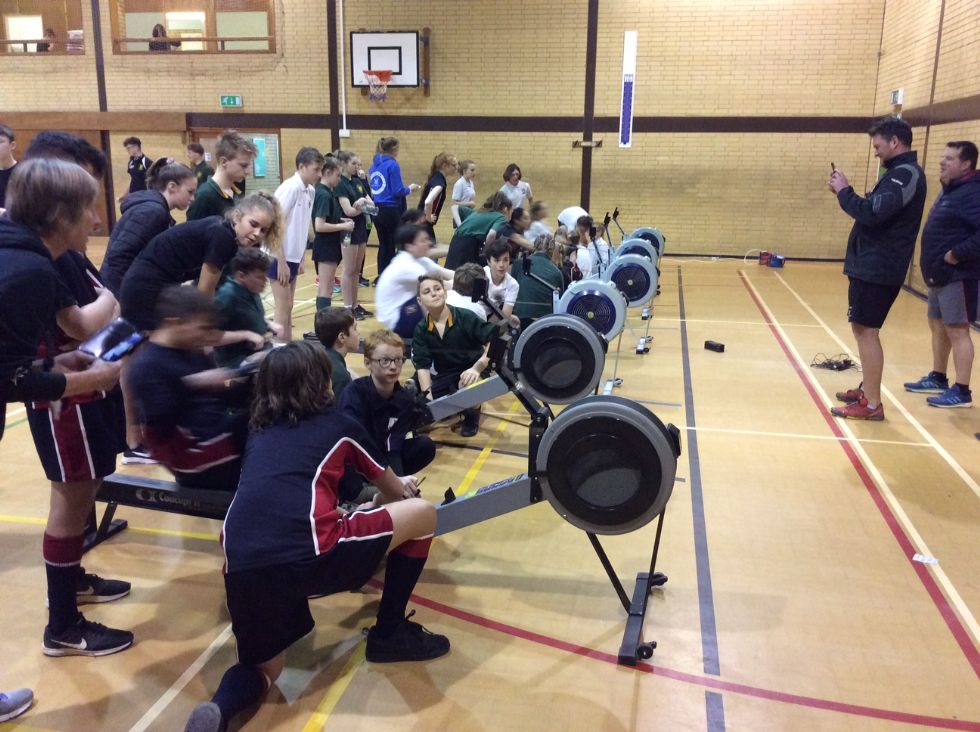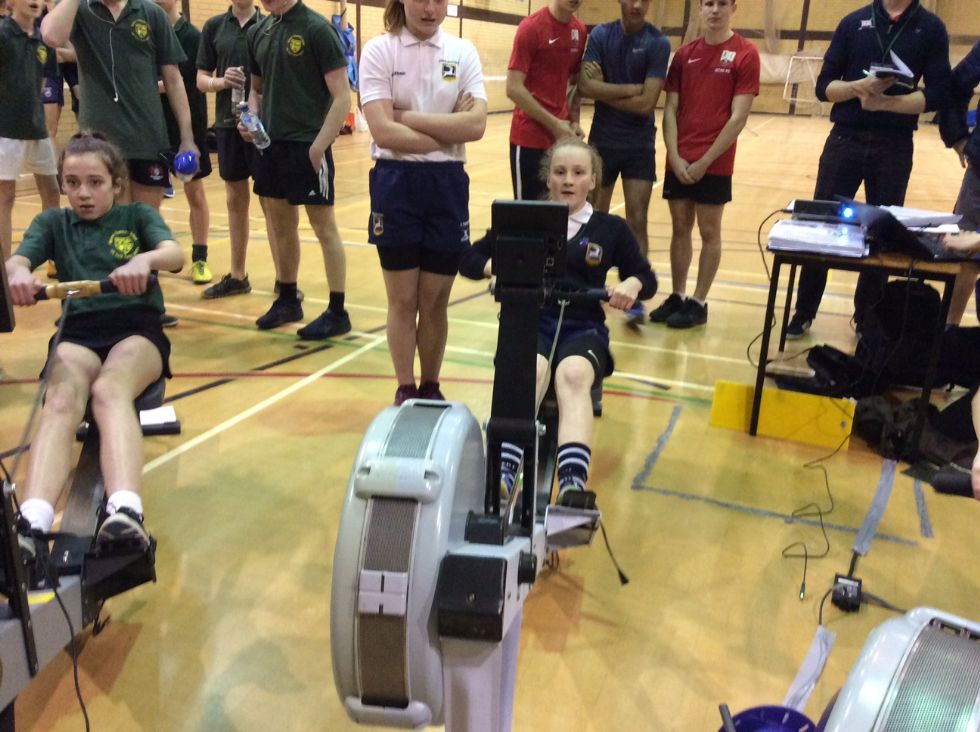 GPJ Girls' KS2 Indoor Football finals
went ahead on Thursday 22 March. We experienced some really good games and the worthy winners were Highnam School who won all their matches, with Mitcheldean Primary coming in a close 2nd place.
Well done to all the schools who made it through the qualifying rounds.
Thank you to Hartpury College students who supported and helped run the event.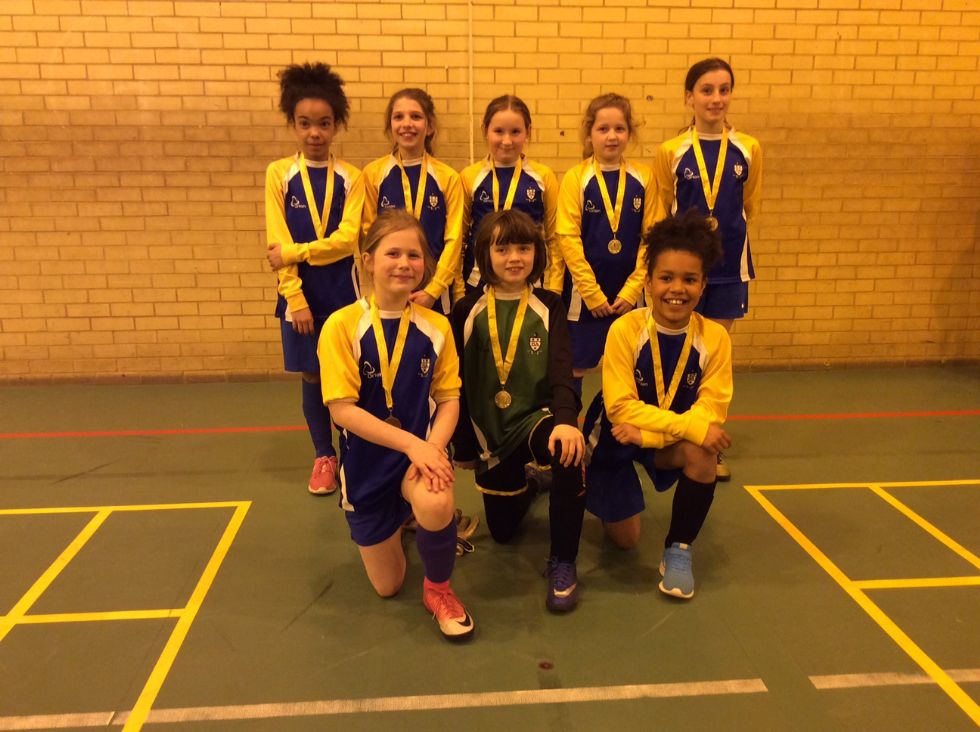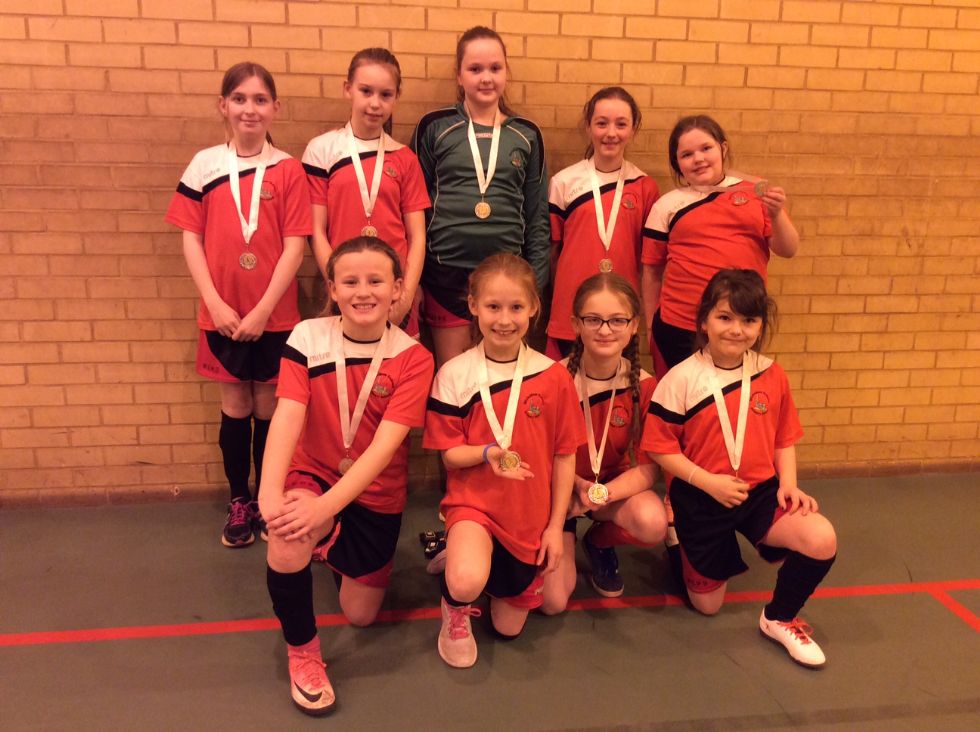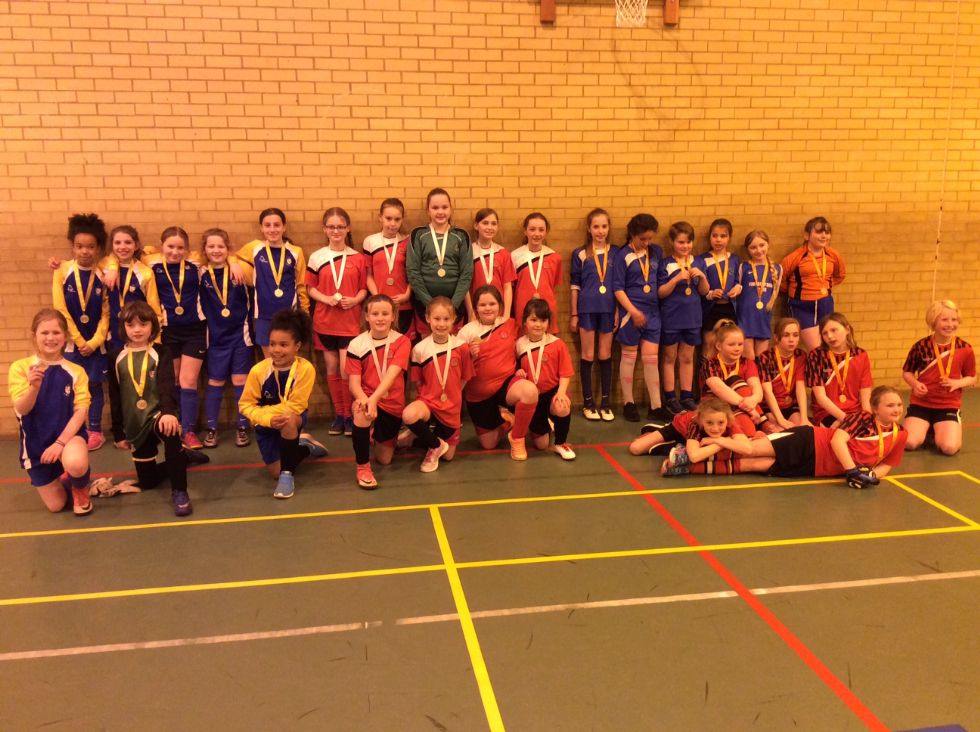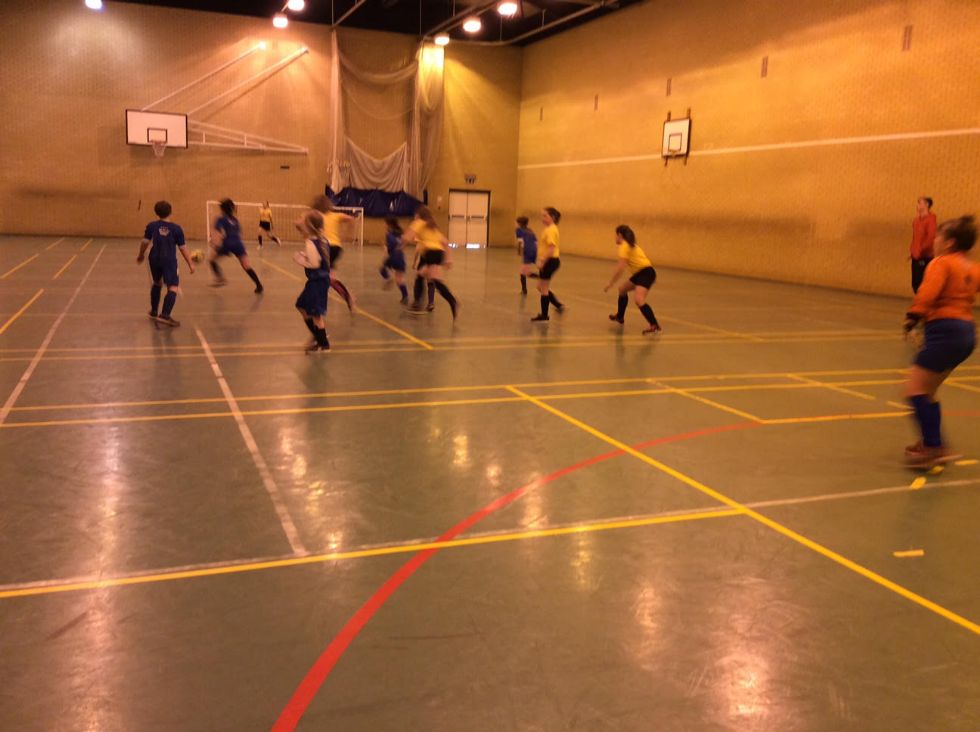 Quick Sticks Hockey—South Forest Schools
South Forest Schools' played brilliantly in the Quick Sticks Hockey tournament at The Dean Academy on Wednesday 7 March. Some great matches were played with Primrose Hill and Tutshill School now going on to join the North Forest Teams, Hope Brook & Tibberton, to represent the Forest of Dean area at the Spring Games on Tuesday 27 March at Cheltenham College.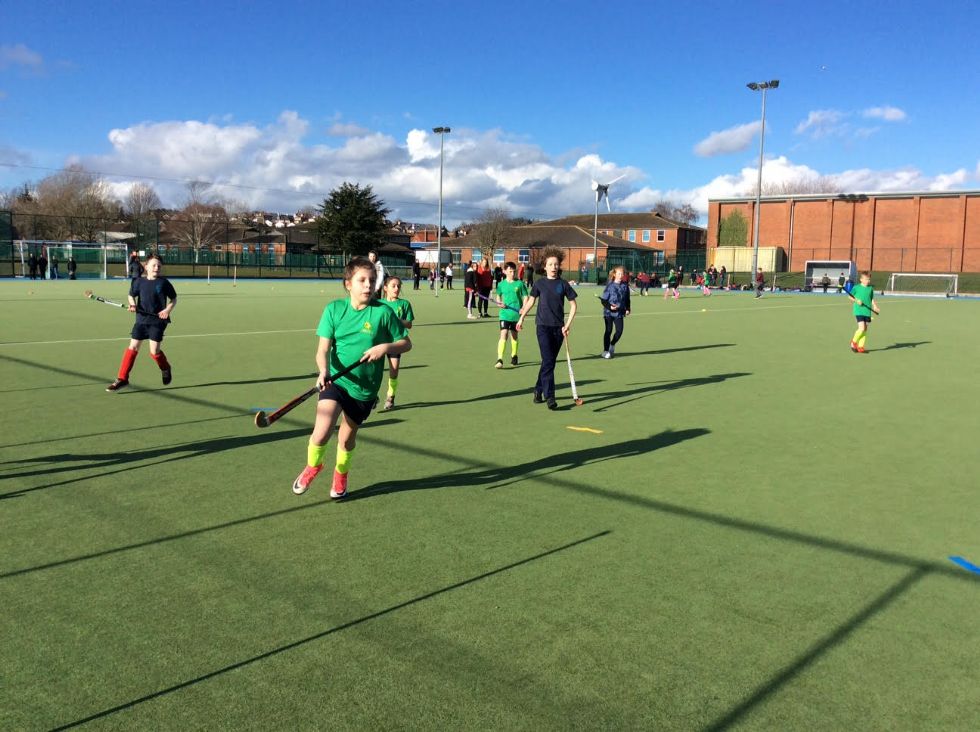 Primary County Cross Country
The County Cross Country Finals were held on Saturday 10 March at St Edwards School in Cheltenham. The Forest of Dean was represented by 36 students from Year 5 & 6 from over 15 schools who ran a very challenging hilly course.
We had 4 students who came in the top 10 over the 4 races, 1 from Yorkley School and 3 from Highnam School, which is impressive.
They now all go on to the Cross Country UK Finals in March at Leicester.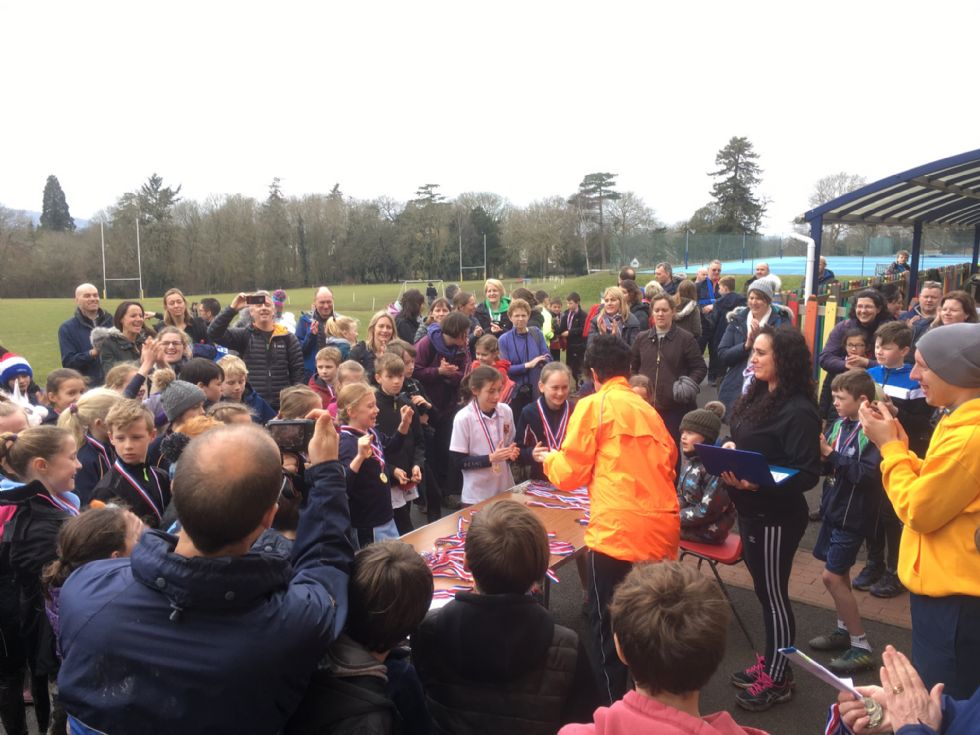 High Fives Netball Qualifying Rounds
Last week saw the qualifying rounds of the High Fives Netball. The North event took part at Newent School on Tuesday 6 March and the South event took part at The Dean Academy on Thursday 8 March.
The winners and runners up from both areas play in the Forest Finals on Monday 12 March.
Great work by Janice James & Sandra Carter from Lyndean Netball Club!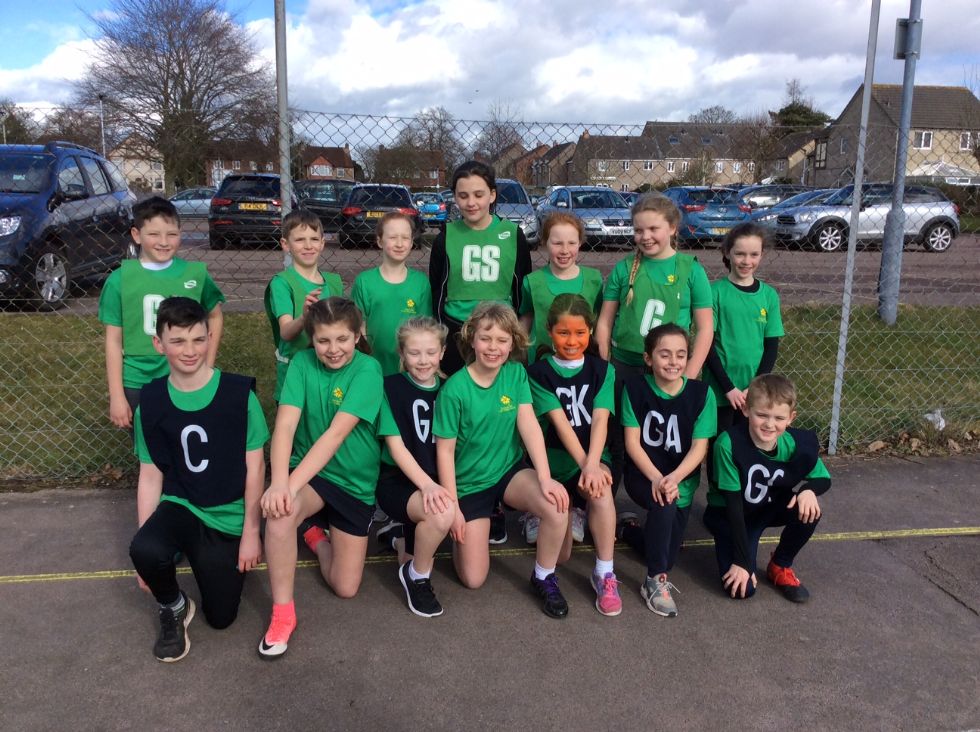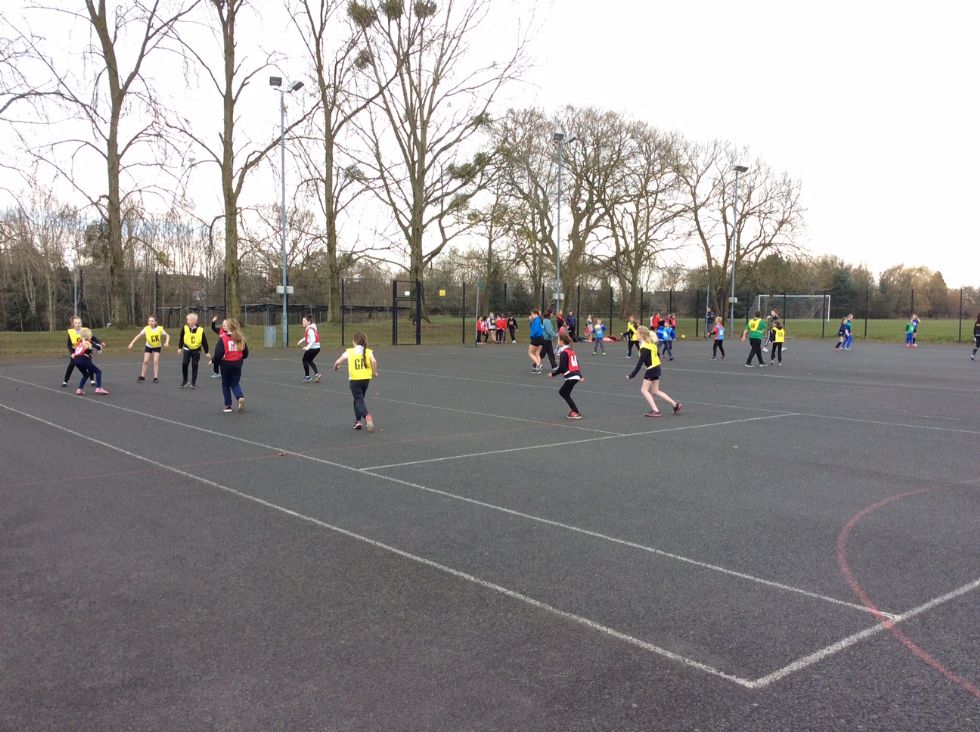 High Fives Netball Forest Schools Finals
The High Fives Year 5 & 6 Netball Finals took place at Dene Magna on Monday 12 March.
Only 2 of the 4 teams would qualify for the next round on this day, so the competition was tight between Lydbrook, Primrose Hill, Westbury and Forest View Schools.
The overall winners were Westbury & Primrose Hill who now go on to play in the County Finals during the Spring Games on Tuesday 27 March.
Huge thanks to Janice James and Sandra Carter from Lyndean Netball who supported Alan Beard through the qualifying rounds and finals. Best of luck to the teams as they go onto the next round.

GPJ Girls' Indoor Football South Forest Schools Finals
The South Forest Girls' Indoor Football Finals at Key Stage 2 were held at Forest High School. The event was run with the support of Hartpury students along with Berry Hill, Pillowell, Primrose Hill, St Whites, St Johns, Blakeney and Lydney schools in attendance.
We watched some good football with Blakeney beating Pillowell in a fantastic final. Both teams will now go onto the Forest Finals later in the term.
Well done to the teams who all played so well and thanks to Hartpury College students for their support and Forest High for being such good hosts. The Forest now have four teams in the finals; Blakeney, Pillowell, Highnam and Mitcheldean. Good luck everyone!
In red - Blakeney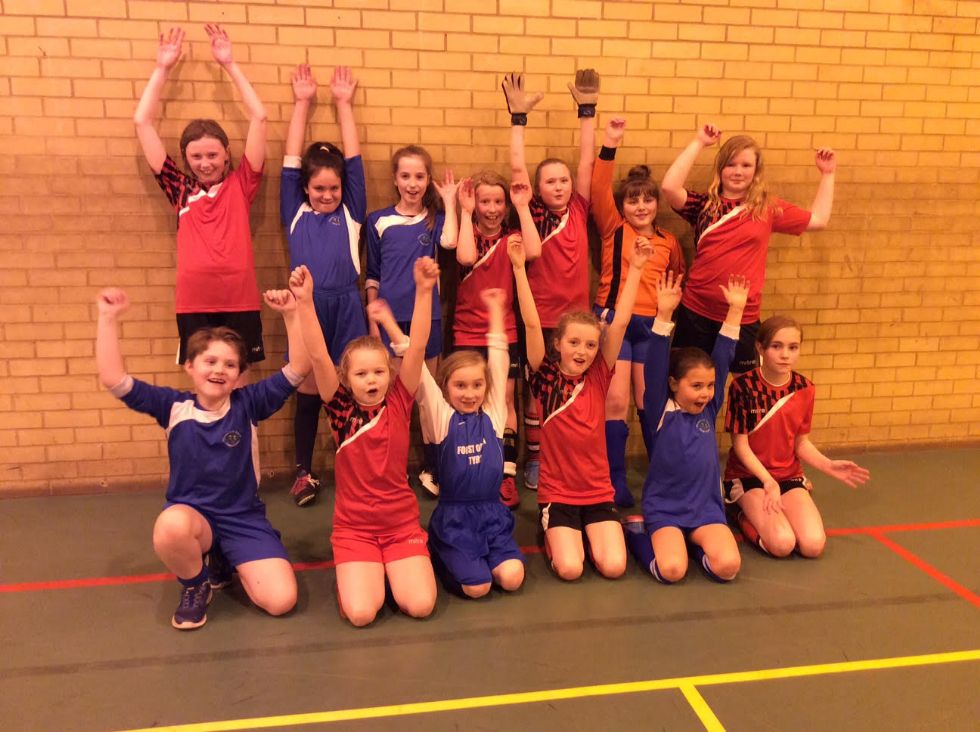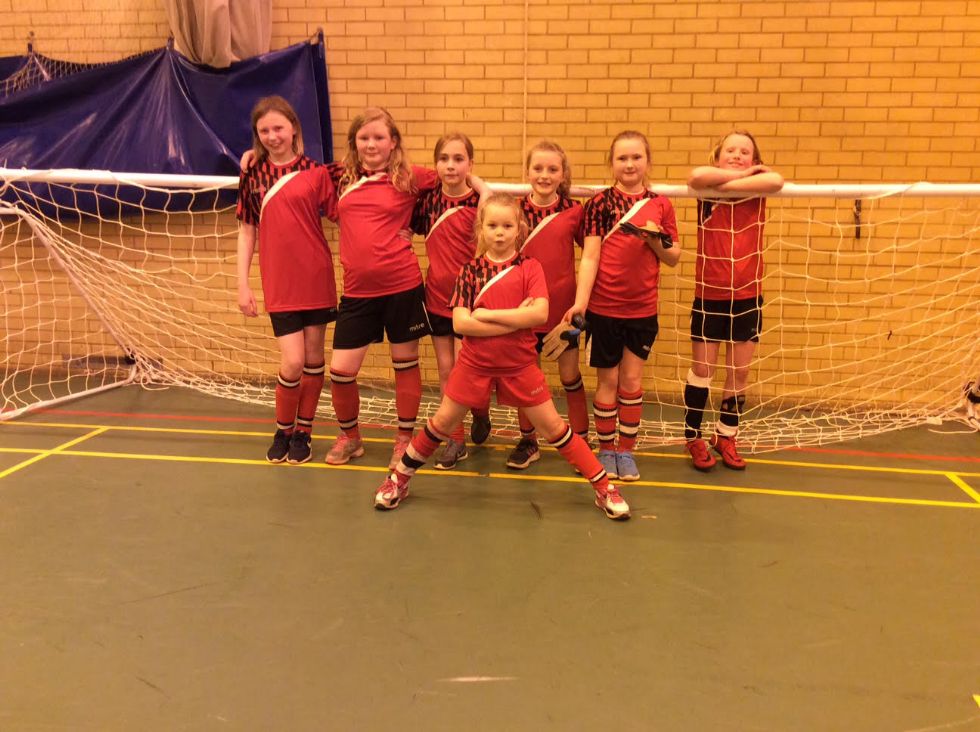 North Forest Schools' Gymnastics Festival
The North Forest Schools' Gymnastics Festival was held at Dene Magna on Thursday 22 February. We saw some great 'First Steps Gymnastics' from the 8 primary schools in the tournament with Hopebrook School producing the best performance. Hopebrook now go forward to the Key Steps Gymnastics Finals on Monday 5 March at the University of Gloucestershire.
We would like to send our thanks to all the volunteers who helped support the day, including our head judges Autumn and Ron.
We also had fantastic helpers from 5 of our own DM students who judged and helped with equipment. Many thanks to Charlotte Cotterell (8W1), Lily James (9W1), Lucy Smith (10W1), Joss Moore (7J1) and Katie Afflick (9F1) for all their help and great work on the day.
Gymnastics Y3 & 4 First Steps South Forest Competition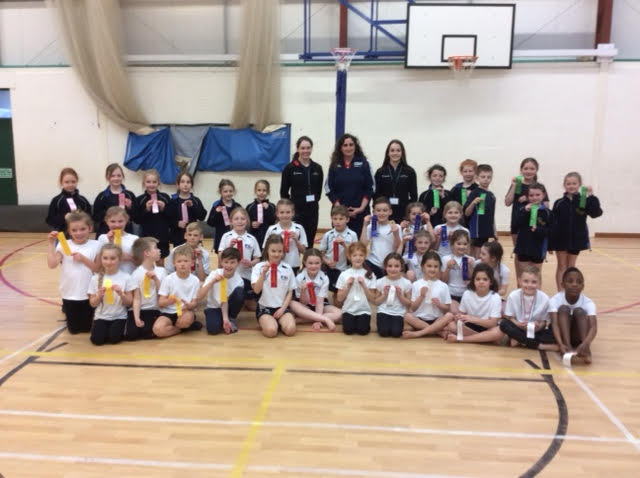 On Thursday 25 January at St John's on the Hill Dean Close School our Southern Area Primary Schools were invited to take part in the School Games Gymnastics.
We would like to thank Tracey Skirton for judging the competition and St John's and their students for holding and supporting the running of the event.
In a very close scoring competition Primrose Hill School won the event from St John's and Yorkley.
The North festival will take place on 22nd February at Dene Magna.
Sports Hall Athletics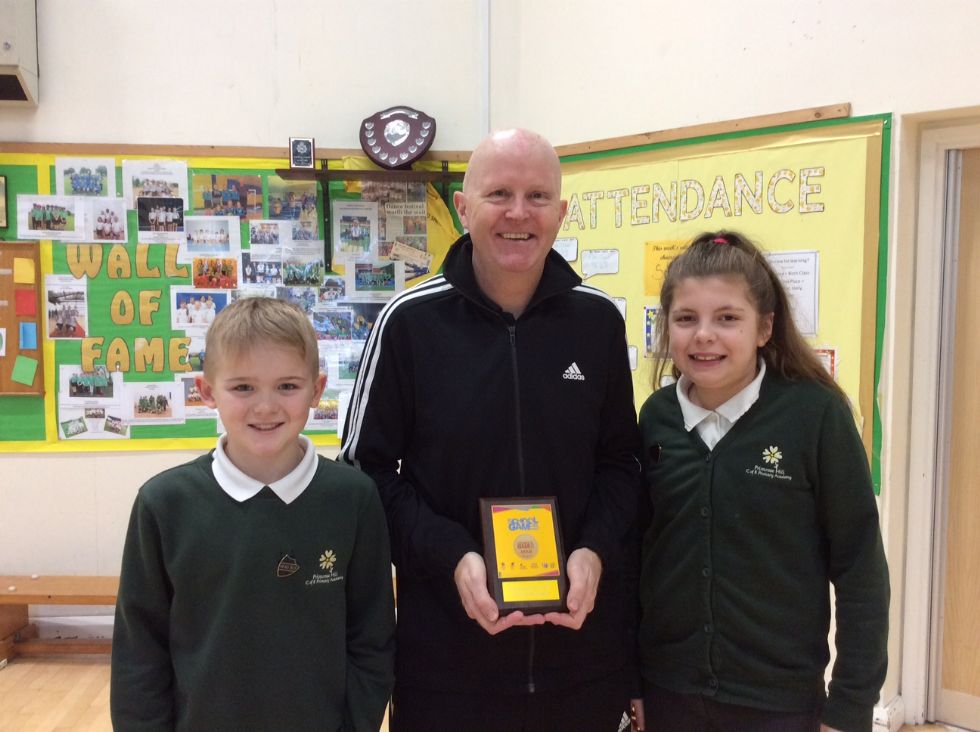 Primrose Hill Primary School sports' leaders Luke Cunliffe and Isabelle Kiely received their Gold Award from the SGO Alan Beard on behalf of their school. They collected this award for all the hard work they achieve at the school. The school offer a wide array of sport and physical activity for all their students and have gone above and beyond with a programme of activity within the curriculum and after-school and community to a high level.
They have had a successful year so far making the School Games County Finals in the Sports Hall Athletics and the First Steps Gymnastics.
Primary County Cross Country Selection Race
As part of our School Games Programme we organised the Forest of Dean cross country selection race at Newent on Tuesday 30 January.
We had over 25 primary schools from the Forest of Dean taking part with the opportunity for up to 40 students to go through to the County finals. Students from a mix of Schools qualified for the County Race which will be held in Cheltenham on Saturday 10 March.
All the students who took part were really excited and worked hard to finish the nearly 2 km race. Alan Beard our School Games Organiser (SGO) would like to thank the volunteers and the support of Steve Edgell, the Head of PE at Newent School.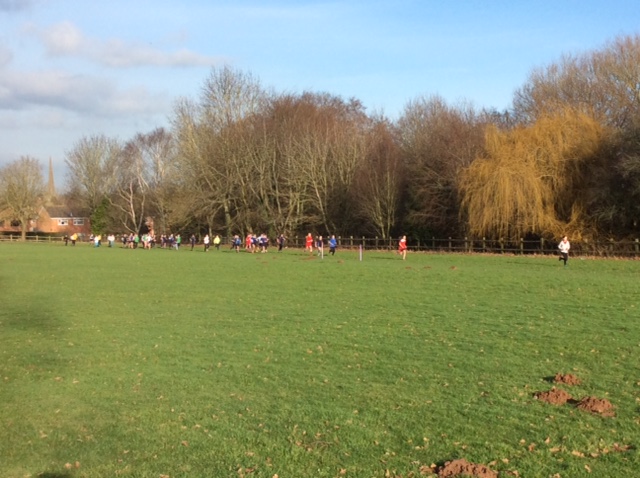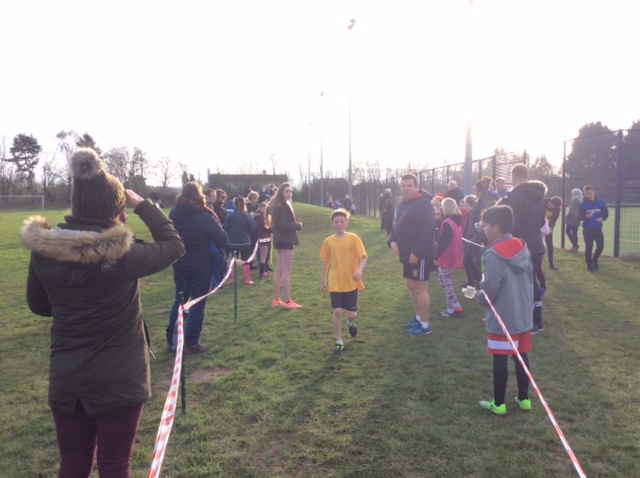 GPJ TOURNAMENT JANUARY 2018
We'd like to extend our congratulations to Mitcheldean Primary who were the overall winners in this years KS2 North Forest Girl's Indoor Football Tournament.
This was the first tournament of the year, kindly hosted by Newent School. Other schools in the tournament were Forest View school, Highnam School, Mitcheldean School, Tibberton School and Ann Cam School.
We saw some excellent football from all teams with Mitcheldean School the overall winners. Many thanks to the volunteer leaders from Newent School who helped run the event.
Mitcheldean will play the winners of the South Forest Schools to see who will become the GPJ Forest of Dean indoor Football champions. Good luck girls.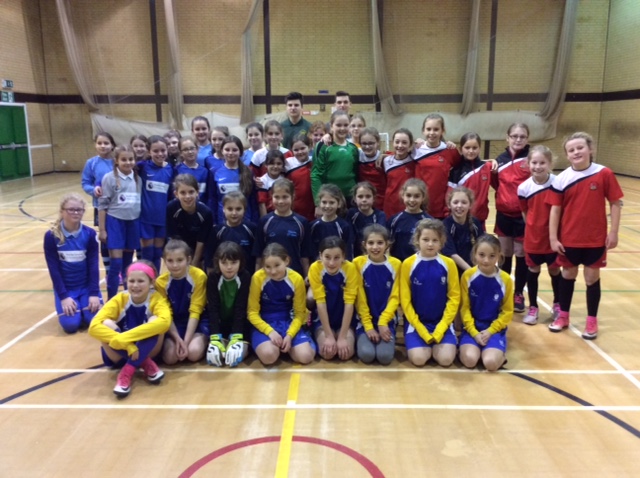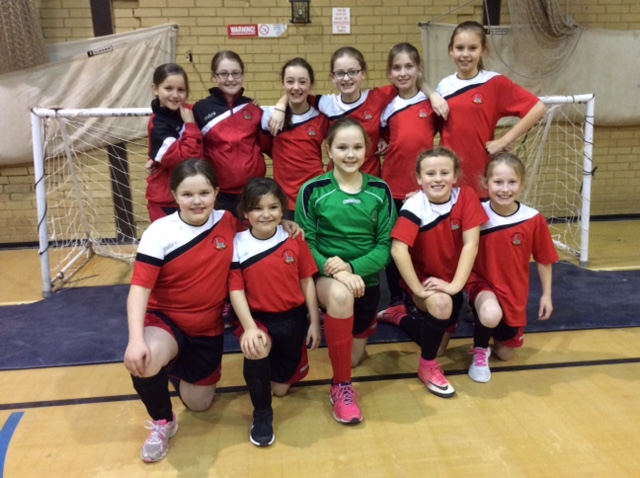 Some of the teams taking part with two of the In Red - Mitcheldean, Overall North School Winners
young volunteers from Newent
Super Primary Schools' Sports Hall Athletics
Dene Magna had the pleasure of running a 'Super Primary Schools' Sports Hall Athletics Event' on Tuesday 5 December. All 25 Primary Schools were on great form and it was a brilliant advertisement for activity!
I would like to thank Adam from Sports Hall Athletics and the superb support from the volunteers from Hartpury College and Dene Magna School, we could not have run this event without them.

The Results were split into small and large schools as follows:
Small Schools:
1: Yorkley School
2: Lydbrook School
3: Hope Brook School
1: Primrose Hill School
2: Forest View School
3: Picklenash School
Well done to all teams and congratulations to Yorkley & Primrose Hill. They will now go on to represent the Forest of Dean in the Winter School Games on 5th February at Cheltenham Ladies College.
Primrose school winners of large schools (in green).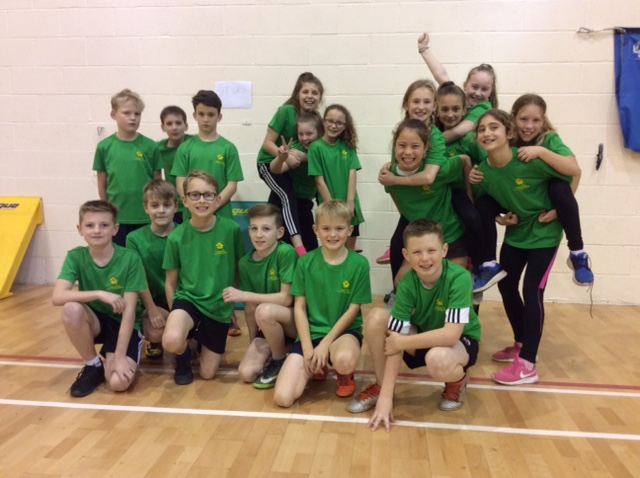 Many thanks to all the Dene Magna volunteers, you did a fantastic job!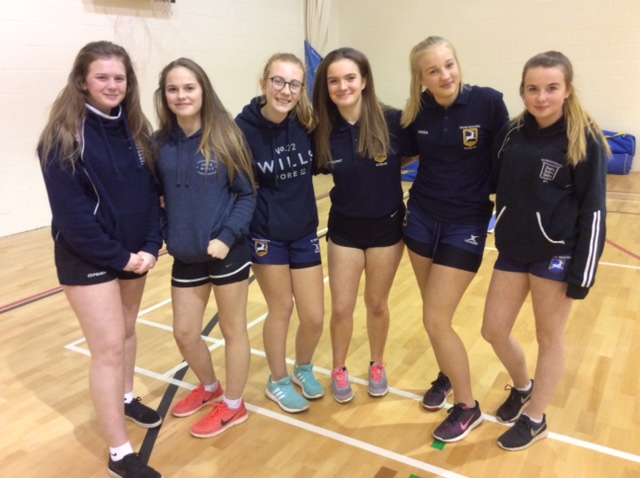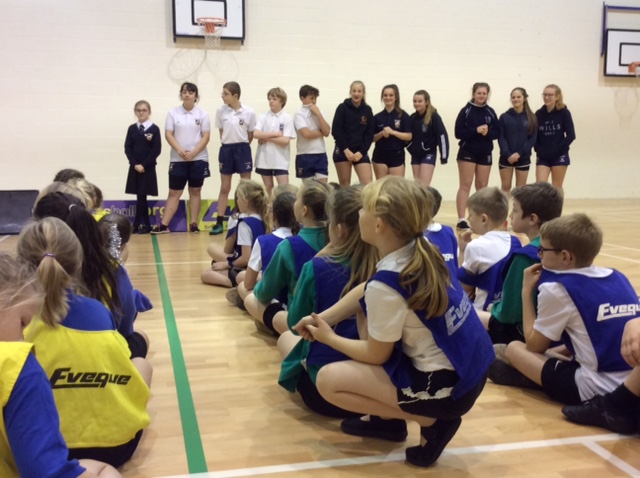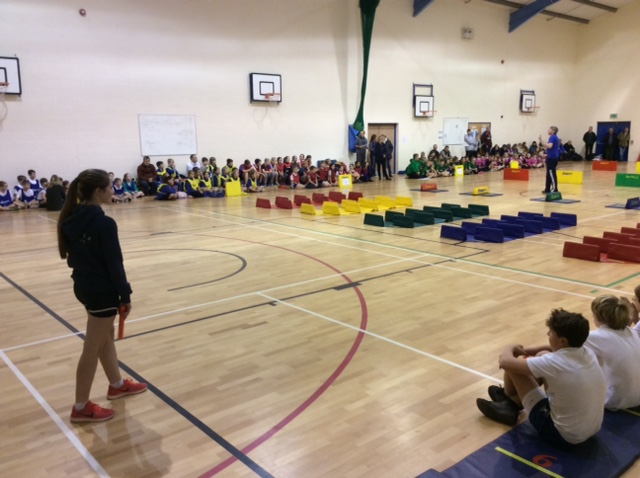 Quick Hockey Tournament
On Wednesday 15 November the Forest of Dean School Games ran the North Forest area Quick Sticks Hockey Tournament at Newent School, supported by Newent Hockey Club. We experienced some really good games over the evening.
The semi finals and the final were very gripping with one of our feeder schools, Hopebrook CofE Primary becoming worthy winners. Our School Games Organiser, Alan Beard, who is hosted at Dene Magna School, thanked all the students who took part noting how proud all the students should be of their sporting efforts and very good behaviour.
The overall results were:
1st - Hopebrook
2nd - Tibberton
3rd - Pauntley
Hopebrook now go on to represent the North Forest area in the Spring School Games in Cheltenham next year.