School Games
Mountain Biking
We ran our first Primary Mountain Biking race of 2018 on Tuesday 17 April at Newent School. 15 Primary teams took part from the North Forest area and the overall winners were Pauntley School who were worthy of their first place and will be one of two schools who will take part in the Gloucestershire Summer School Games in June.
Our thanks goes out to all the student volunteers who supported and helped run the event with the Forest of Dean School Games Organiser.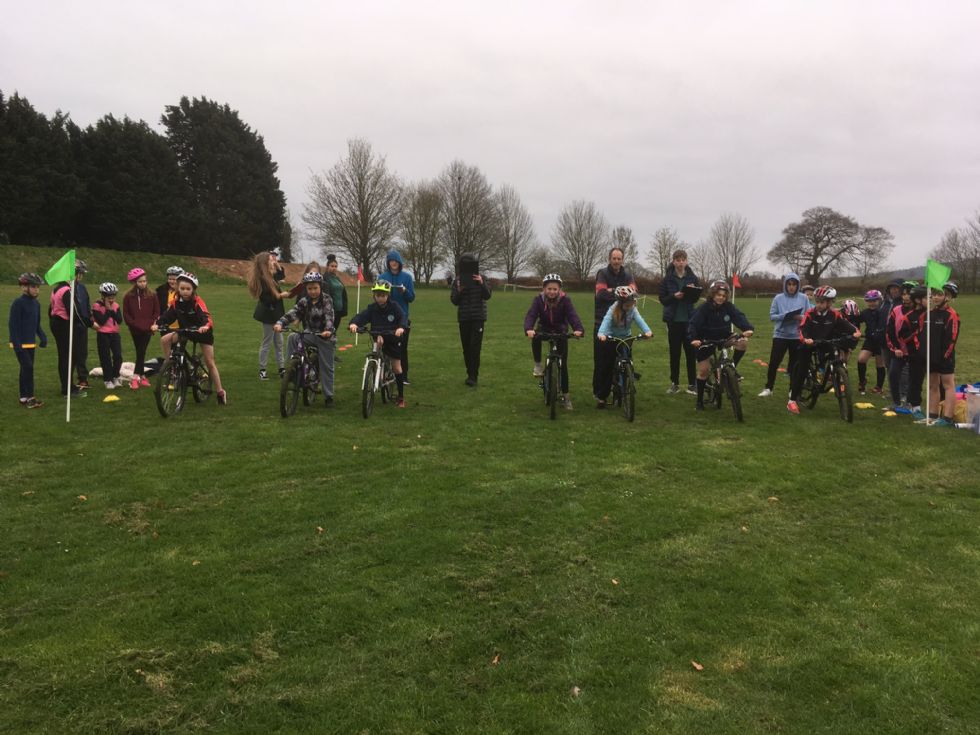 School Games Indoor Rowing
The School Games offered a local Forest event along with the Hartpury College Rowing department on March 2nd. Dene Magna was one of the schools who took part in the first local Indoor rowing event alongside Newent and Wyedean Schools.
The event was pulled together with Hartpury, Active Gloucestershire, Newent School and our School Games Organiser, Alan Beard. The event although still in development experienced really good performances from our Dene Magna students from Year 7 though to Year 10. The positive news is that all 3 Schools from the Forest go through to the county finals on the 24th April at Hartpury College!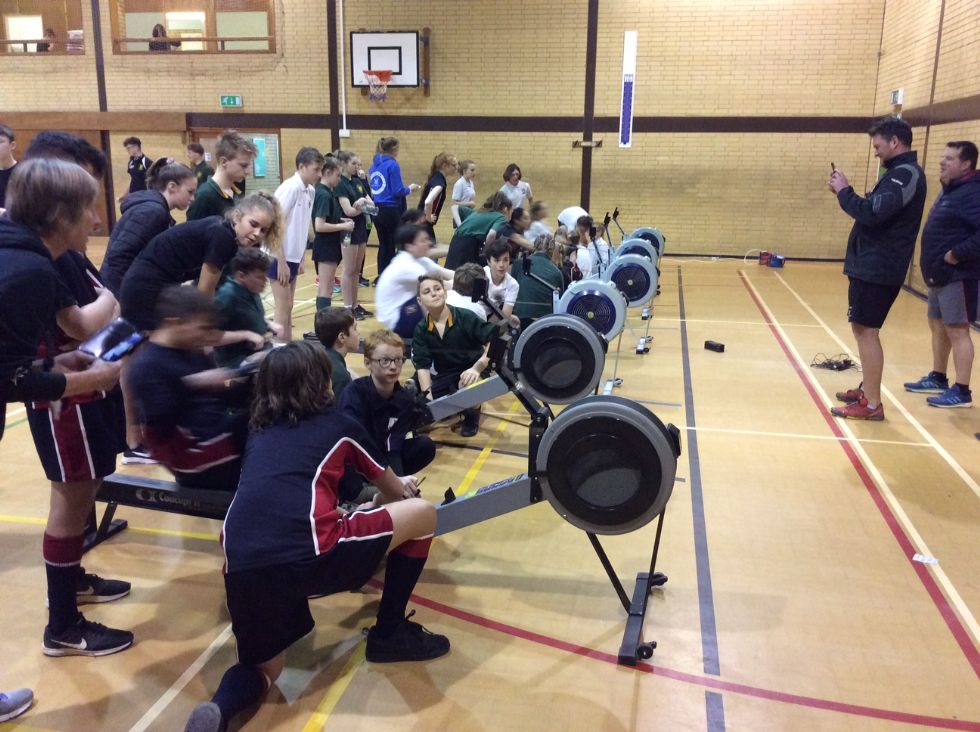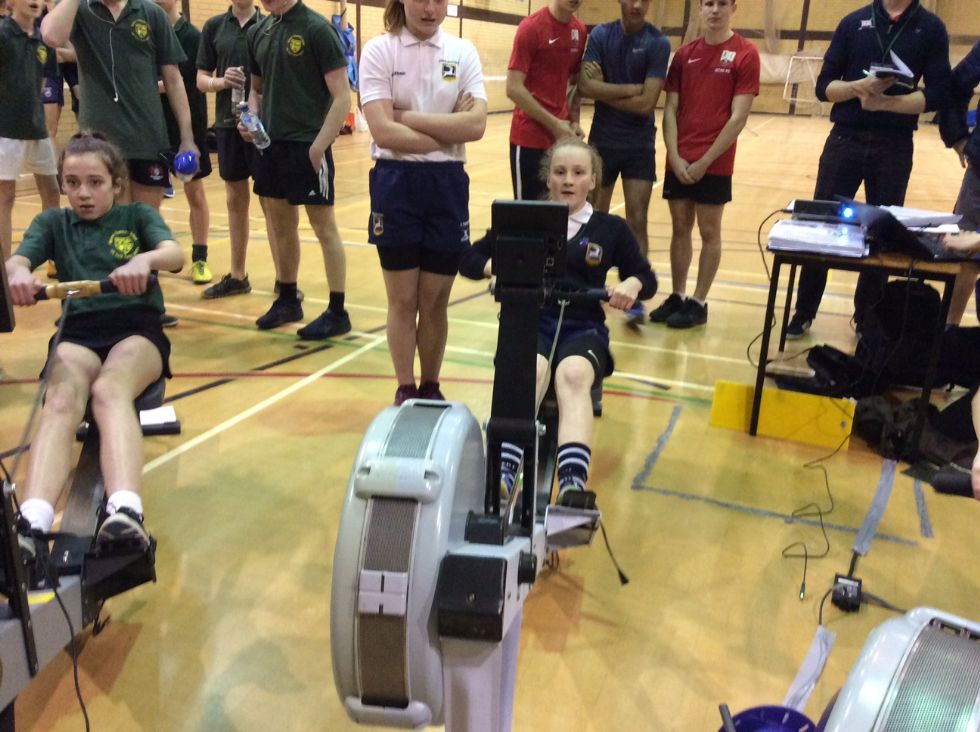 GPJ Girls' KS2 Indoor Football finals
went ahead on Thursday 22 March. We experienced some really good games and the worthy winners were Highnam School who won all their matches, with Mitcheldean Primary coming in a close 2nd place.
Well done to all the schools who made it through the qualifying rounds.
Thank you to Hartpury College students who supported and helped run the event.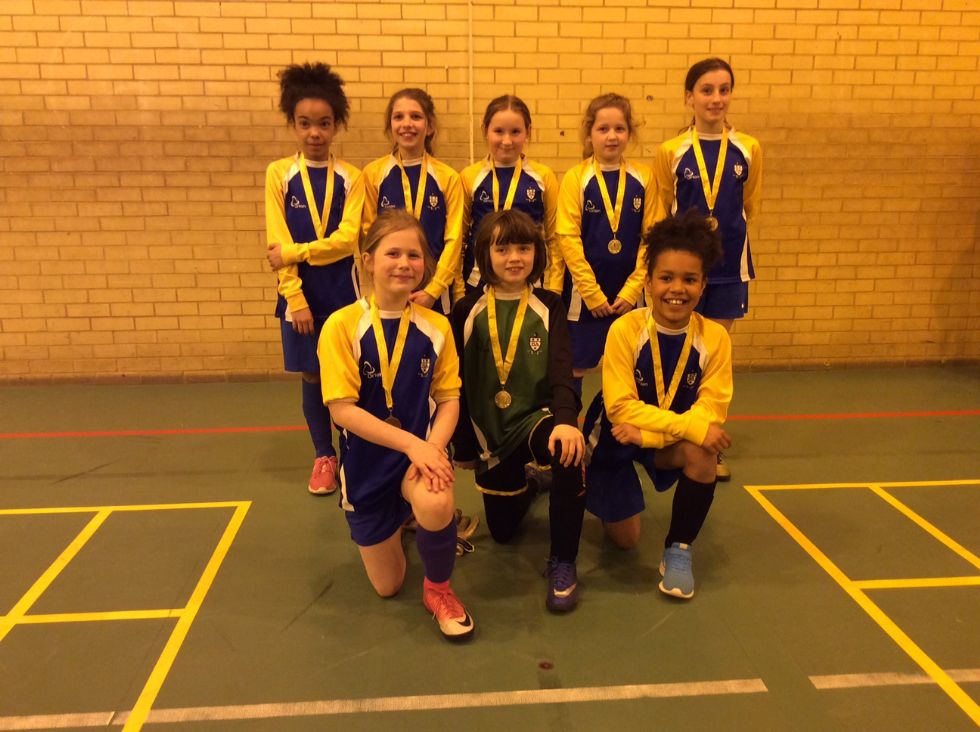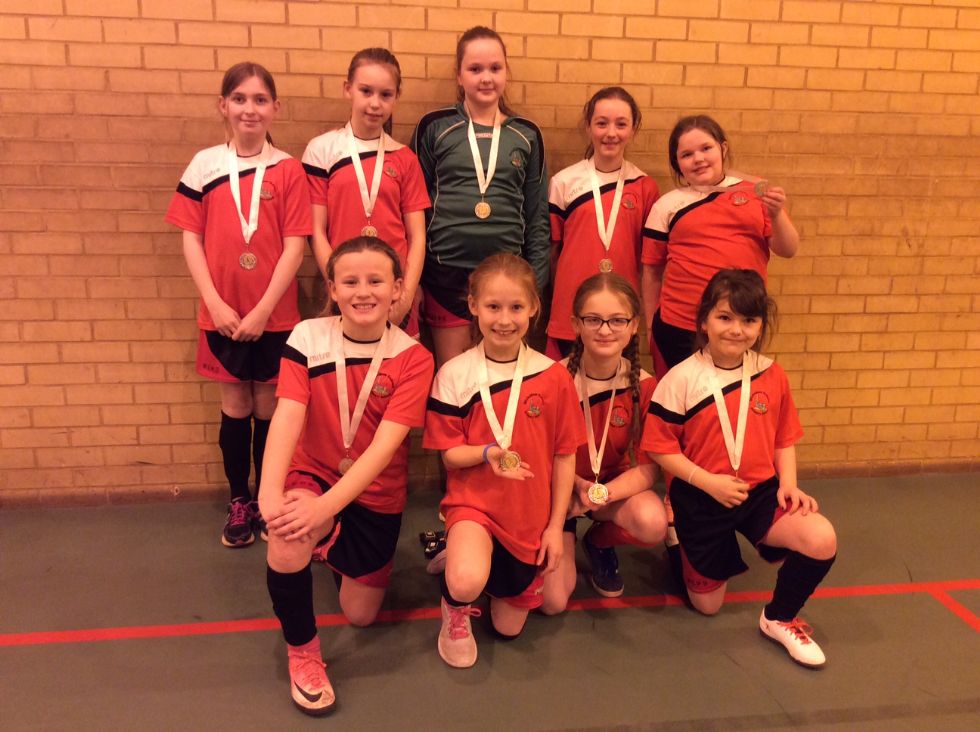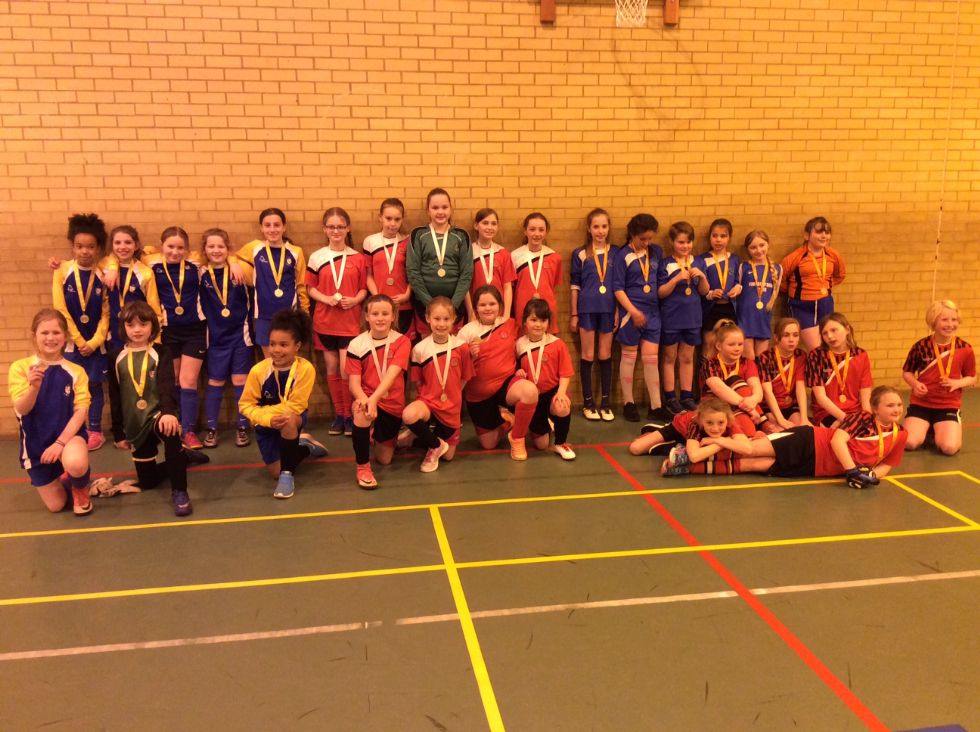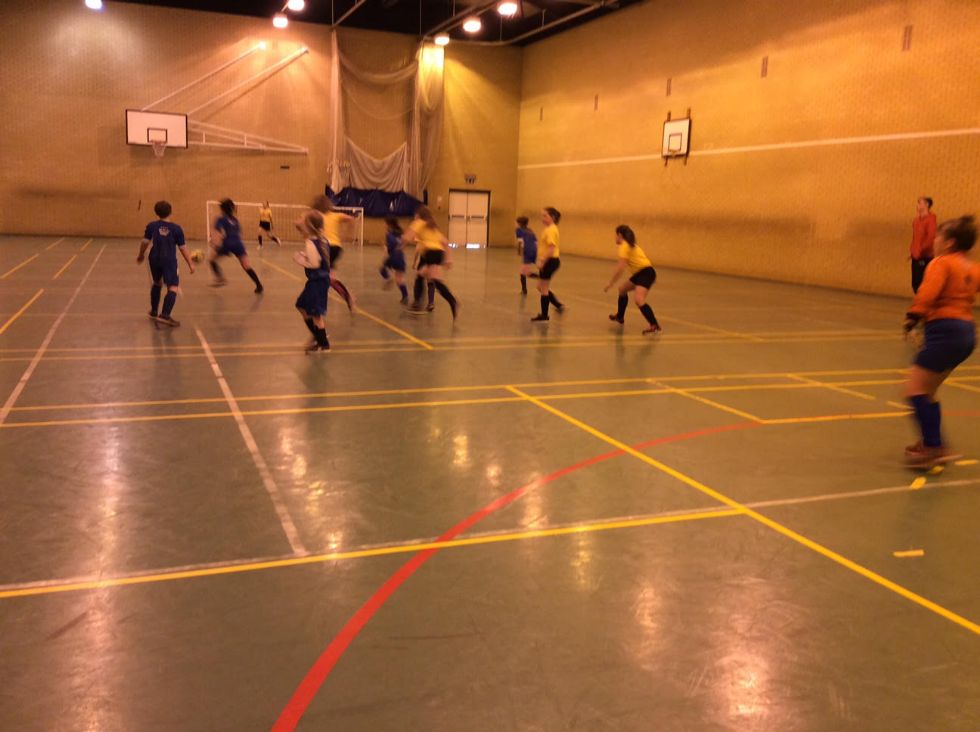 Quick Sticks Hockey—South Forest Schools
South Forest Schools' played brilliantly in the Quick Sticks Hockey tournament at The Dean Academy on Wednesday 7 March. Some great matches were played with Primrose Hill and Tutshill School now going on to join the North Forest Teams, Hope Brook & Tibberton, to represent the Forest of Dean area at the Spring Games on Tuesday 27 March at Cheltenham College.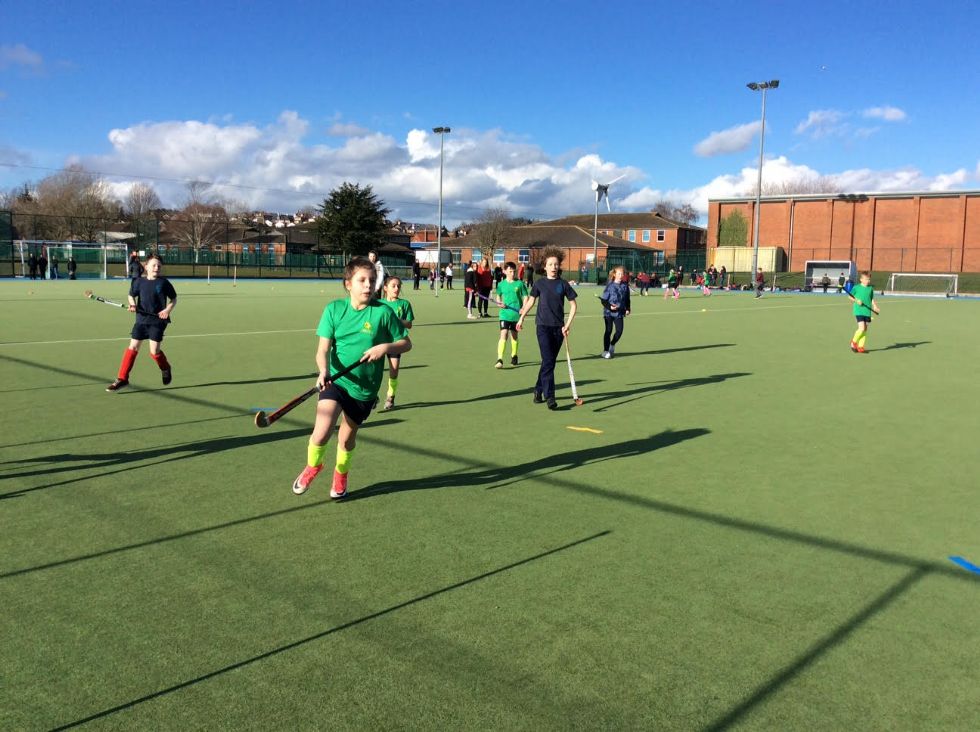 Primary County Cross Country
The County Cross Country Finals were held on Saturday 10 March at St Edwards School in Cheltenham. The Forest of Dean was represented by 36 students from Year 5 & 6 from over 15 schools who ran a very challenging hilly course.
We had 4 students who came in the top 10 over the 4 races, 1 from Yorkley School and 3 from Highnam School, which is impressive.
They now all go on to the Cross Country UK Finals in March at Leicester.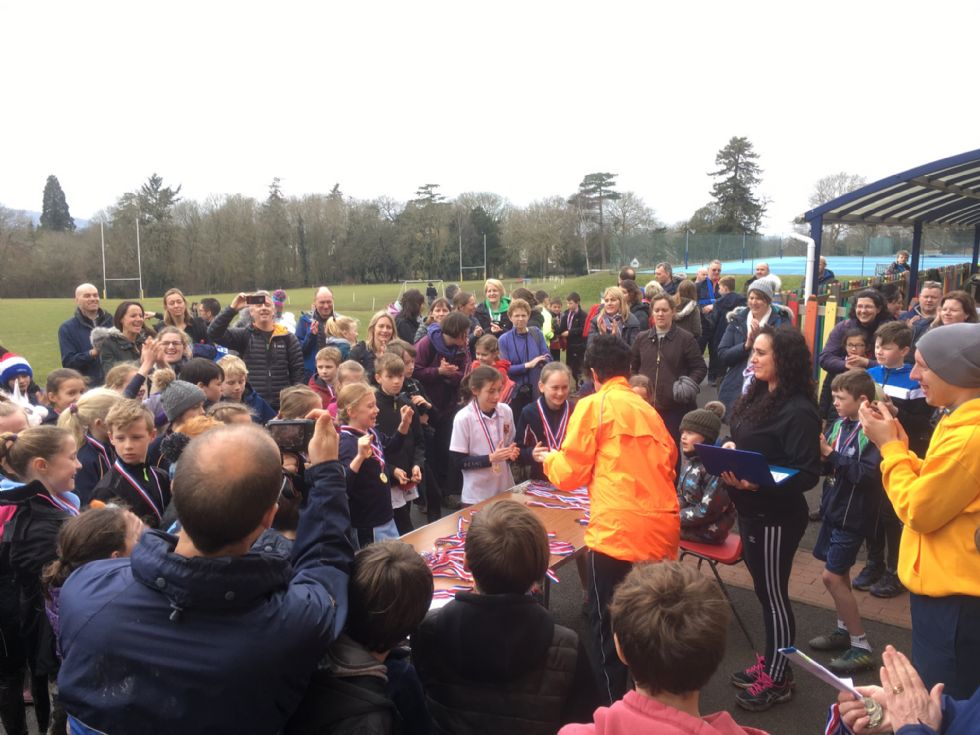 High Fives Netball Qualifying Rounds
Last week saw the qualifying rounds of the High Fives Netball. The North event took part at Newent School on Tuesday 6 March and the South event took part at The Dean Academy on Thursday 8 March.
The winners and runners up from both areas play in the Forest Finals on Monday 12 March.
Great work by Janice James & Sandra Carter from Lyndean Netball Club!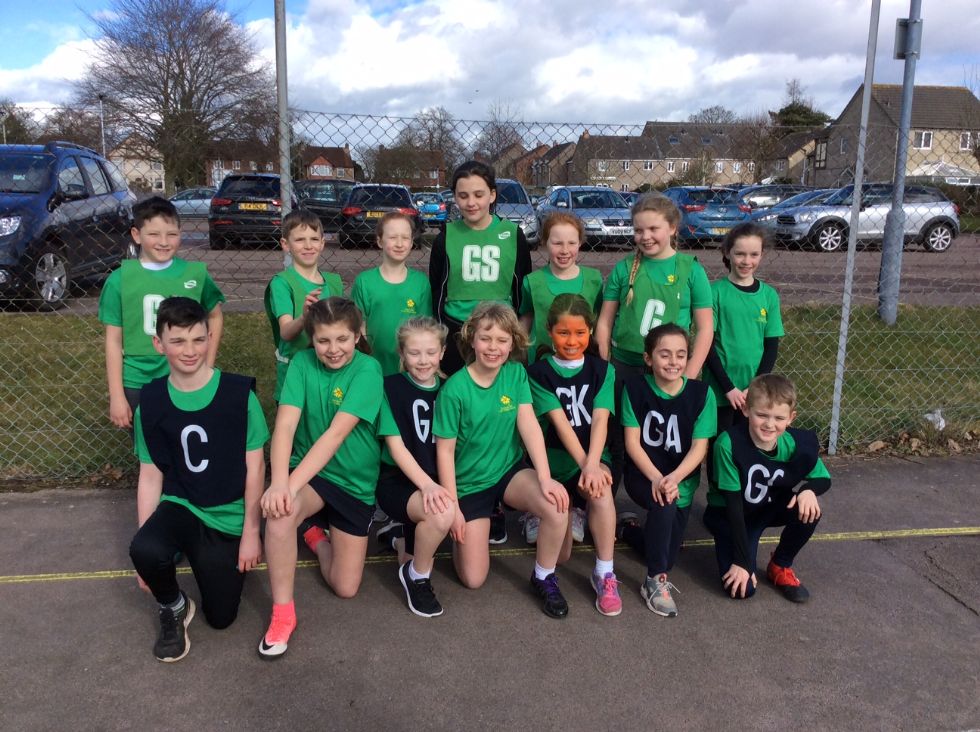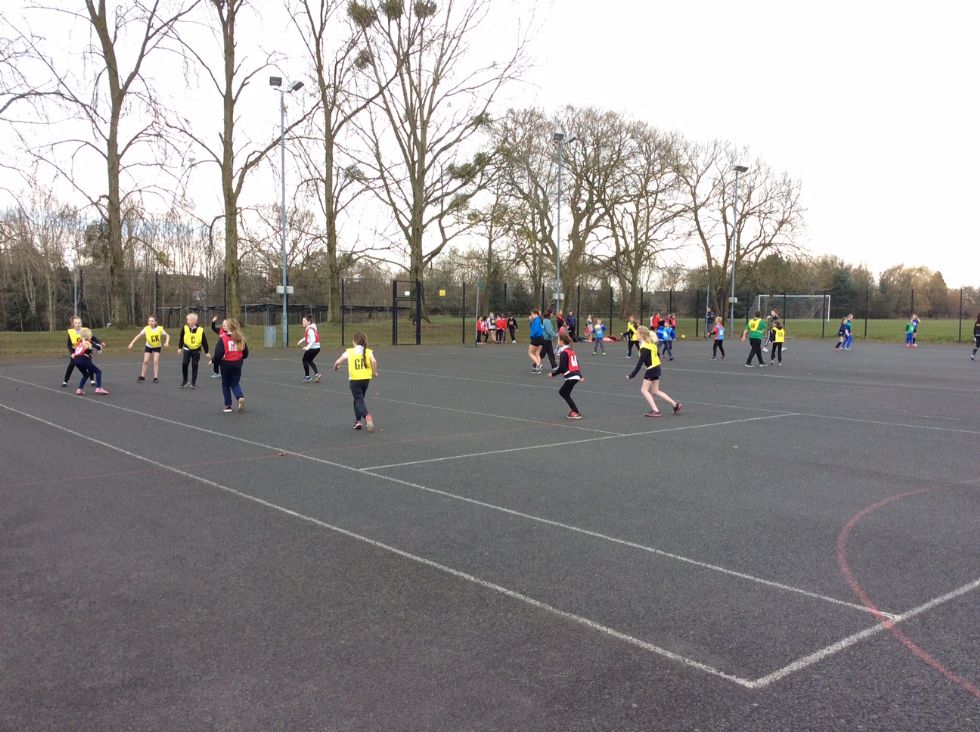 High Fives Netball Forest Schools Finals
The High Fives Year 5 & 6 Netball Finals took place at Dene Magna on Monday 12 March.
Only 2 of the 4 teams would qualify for the next round on this day, so the competition was tight between Lydbrook, Primrose Hill, Westbury and Forest View Schools.
The overall winners were Westbury & Primrose Hill who now go on to play in the County Finals during the Spring Games on Tuesday 27 March.
Huge thanks to Janice James and Sandra Carter from Lyndean Netball who supported Alan Beard through the qualifying rounds and finals. Best of luck to the teams as they go onto the next round.

GPJ Girls' Indoor Football South Forest Schools Finals
The South Forest Girls' Indoor Football Finals at Key Stage 2 were held at Forest High School. The event was run with the support of Hartpury students along with Berry Hill, Pillowell, Primrose Hill, St Whites, St Johns, Blakeney and Lydney schools in attendance.
We watched some good football with Blakeney beating Pillowell in a fantastic final. Both teams will now go onto the Forest Finals later in the term.
Well done to the teams who all played so well and thanks to Hartpury College students for their support and Forest High for being such good hosts. The Forest now have four teams in the finals; Blakeney, Pillowell, Highnam and Mitcheldean. Good luck everyone!
In red - Blakeney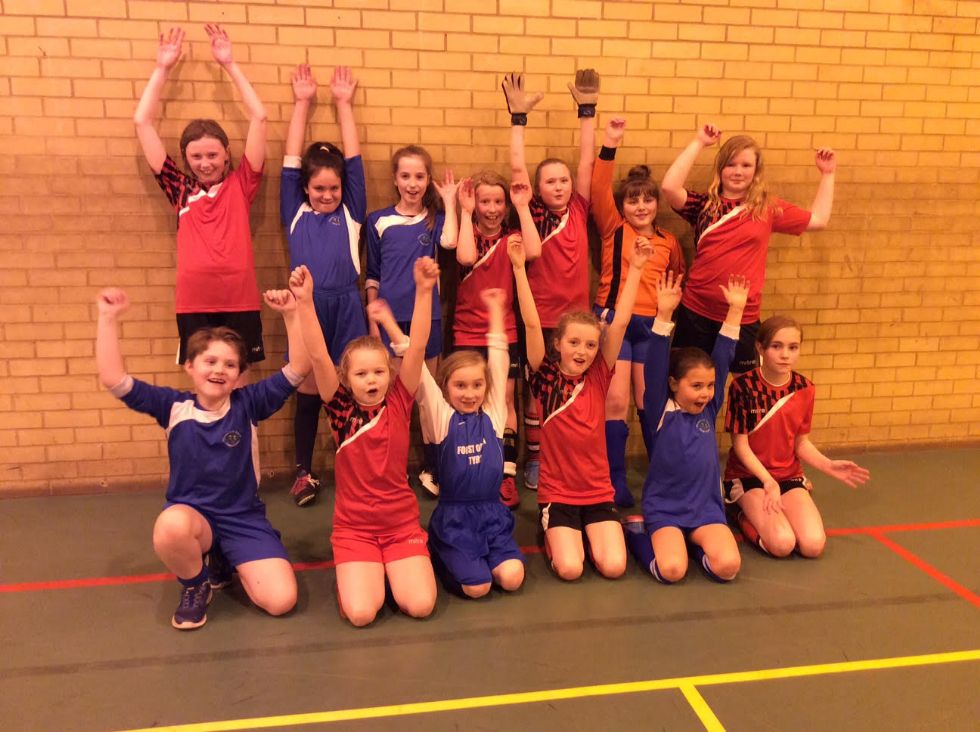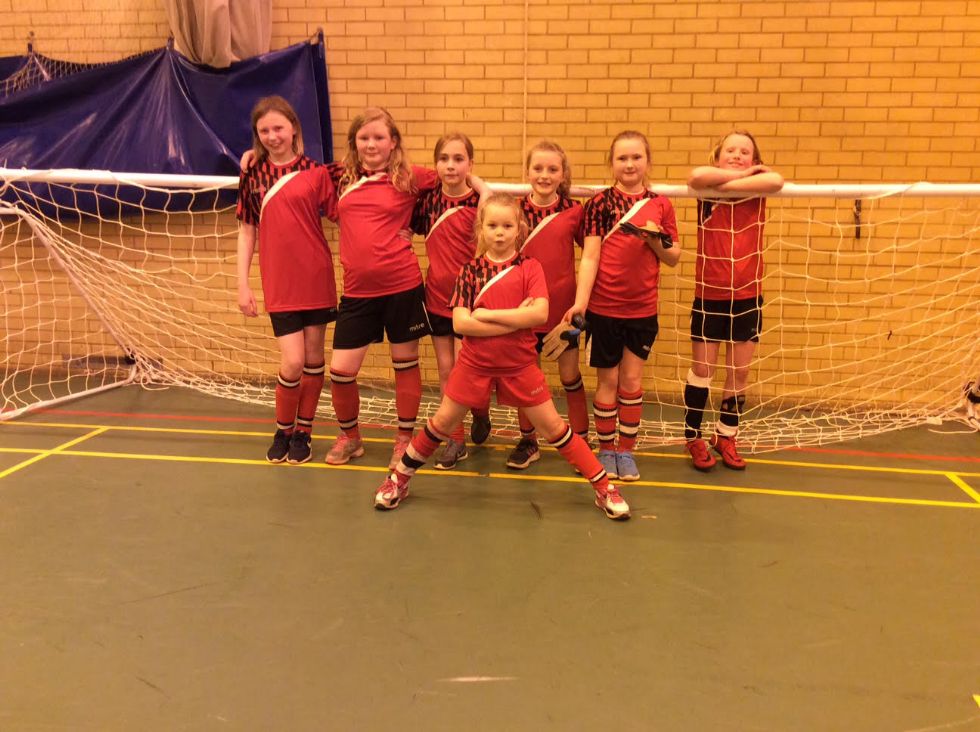 North Forest Schools' Gymnastics Festival
The North Forest Schools' Gymnastics Festival was held at Dene Magna on Thursday 22 February. We saw some great 'First Steps Gymnastics' from the 8 primary schools in the tournament with Hopebrook School producing the best performance. Hopebrook now go forward to the Key Steps Gymnastics Finals on Monday 5 March at the University of Gloucestershire.
We would like to send our thanks to all the volunteers who helped support the day, including our head judges Autumn and Ron.
We also had fantastic helpers from 5 of our own DM students who judged and helped with equipment. Many thanks to Charlotte Cotterell (8W1), Lily James (9W1), Lucy Smith (10W1), Joss Moore (7J1) and Katie Afflick (9F1) for all their help and great work on the day.
Gymnastics Y3 & 4 First Steps South Forest Competition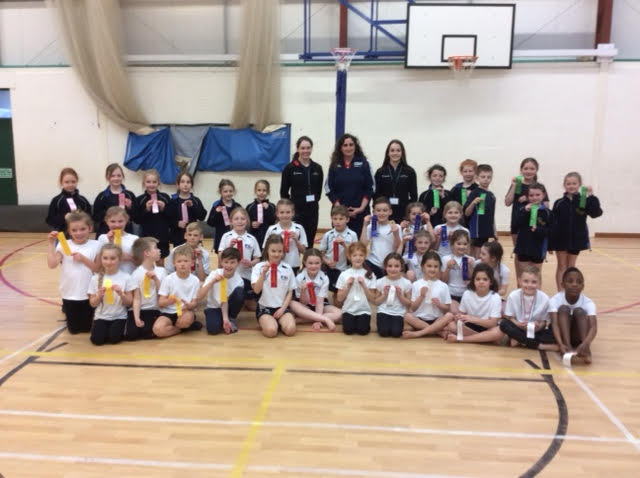 On Thursday 25 January at St John's on the Hill Dean Close School our Southern Area Primary Schools were invited to take part in the School Games Gymnastics.
We would like to thank Tracey Skirton for judging the competition and St John's and their students for holding and supporting the running of the event.
In a very close scoring competition Primrose Hill School won the event from St John's and Yorkley.
The North festival will take place on 22nd February at Dene Magna.
Sports Hall Athletics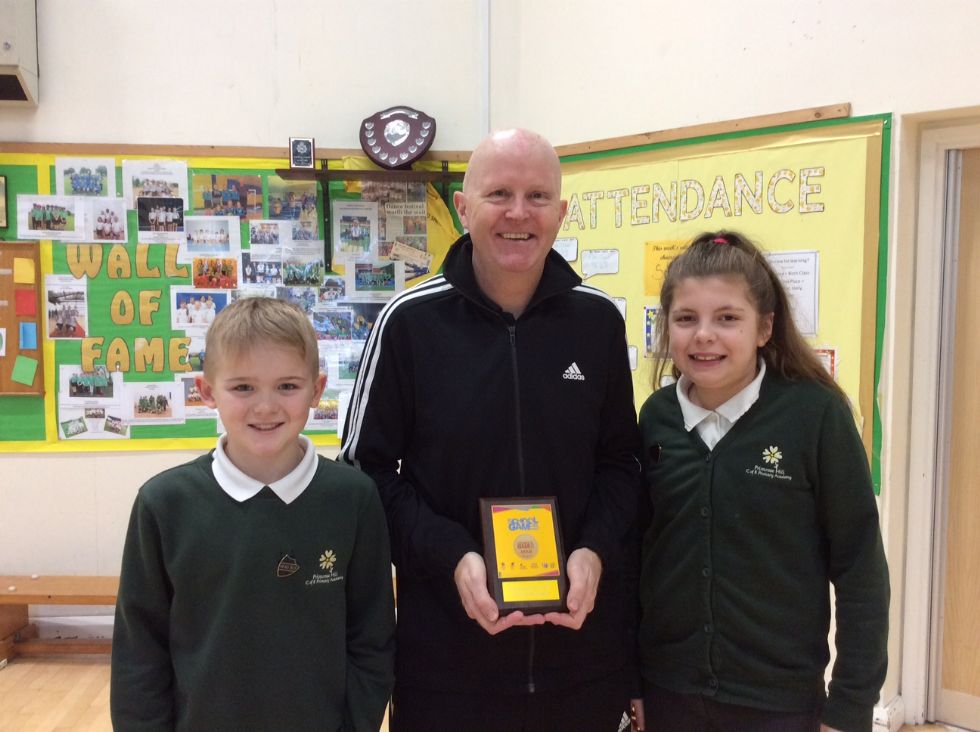 Primrose Hill Primary School sports' leaders Luke Cunliffe and Isabelle Kiely received their Gold Award from the SGO Alan Beard on behalf of their school. They collected this award for all the hard work they achieve at the school. The school offer a wide array of sport and physical activity for all their students and have gone above and beyond with a programme of activity within the curriculum and after-school and community to a high level.
They have had a successful year so far making the School Games County Finals in the Sports Hall Athletics and the First Steps Gymnastics.
Primary County Cross Country Selection Race
As part of our School Games Programme we organised the Forest of Dean cross country selection race at Newent on Tuesday 30 January.
We had over 25 primary schools from the Forest of Dean taking part with the opportunity for up to 40 students to go through to the County finals. Students from a mix of Schools qualified for the County Race which will be held in Cheltenham on Saturday 10 March.
All the students who took part were really excited and worked hard to finish the nearly 2 km race. Alan Beard our School Games Organiser (SGO) would like to thank the volunteers and the support of Steve Edgell, the Head of PE at Newent School.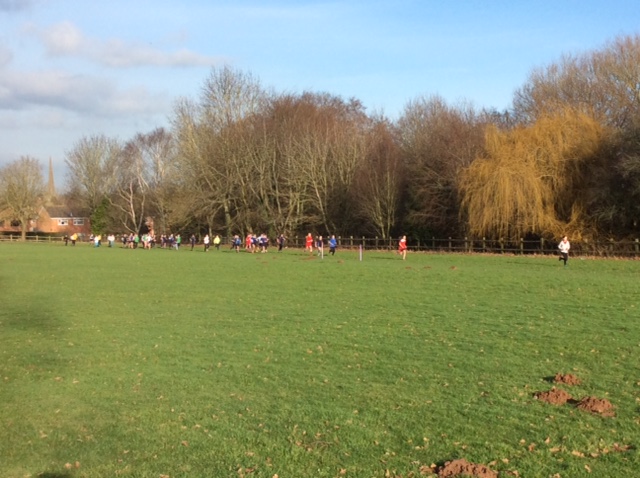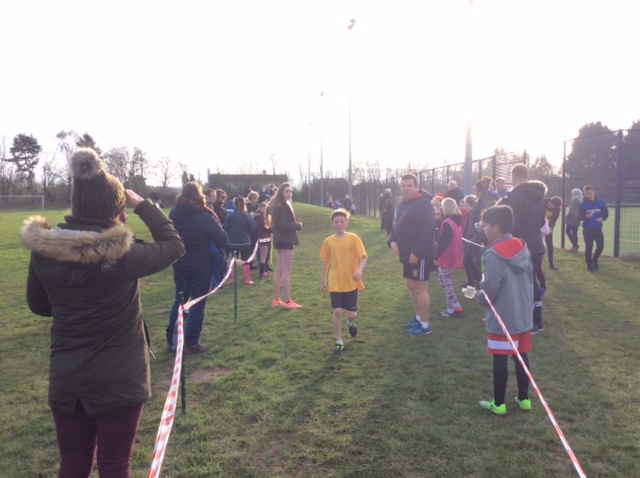 GPJ TOURNAMENT JANUARY 2018
We'd like to extend our congratulations to Mitcheldean Primary who were the overall winners in this years KS2 North Forest Girl's Indoor Football Tournament.
This was the first tournament of the year, kindly hosted by Newent School. Other schools in the tournament were Forest View school, Highnam School, Mitcheldean School, Tibberton School and Ann Cam School.
We saw some excellent football from all teams with Mitcheldean School the overall winners. Many thanks to the volunteer leaders from Newent School who helped run the event.
Mitcheldean will play the winners of the South Forest Schools to see who will become the GPJ Forest of Dean indoor Football champions. Good luck girls.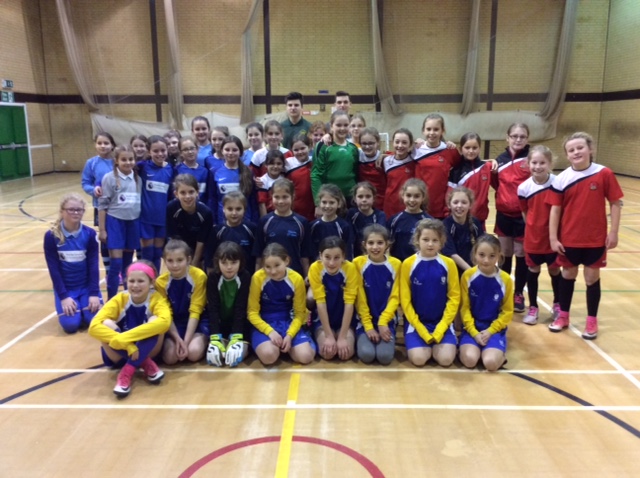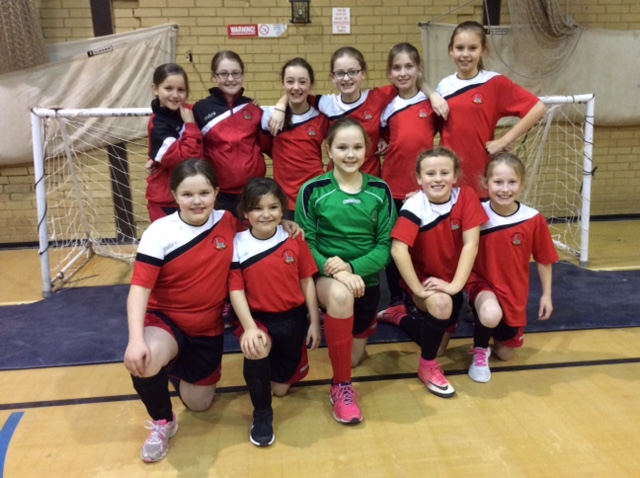 Some of the teams taking part with two of the In Red - Mitcheldean, Overall North School Winners
young volunteers from Newent
Super Primary Schools' Sports Hall Athletics
Dene Magna had the pleasure of running a 'Super Primary Schools' Sports Hall Athletics Event' on Tuesday 5 December. All 25 Primary Schools were on great form and it was a brilliant advertisement for activity!
I would like to thank Adam from Sports Hall Athletics and the superb support from the volunteers from Hartpury College and Dene Magna School, we could not have run this event without them.

The Results were split into small and large schools as follows:
Small Schools:
1: Yorkley School
2: Lydbrook School
3: Hope Brook School
1: Primrose Hill School
2: Forest View School
3: Picklenash School
Well done to all teams and congratulations to Yorkley & Primrose Hill. They will now go on to represent the Forest of Dean in the Winter School Games on 5th February at Cheltenham Ladies College.
Primrose school winners of large schools (in green).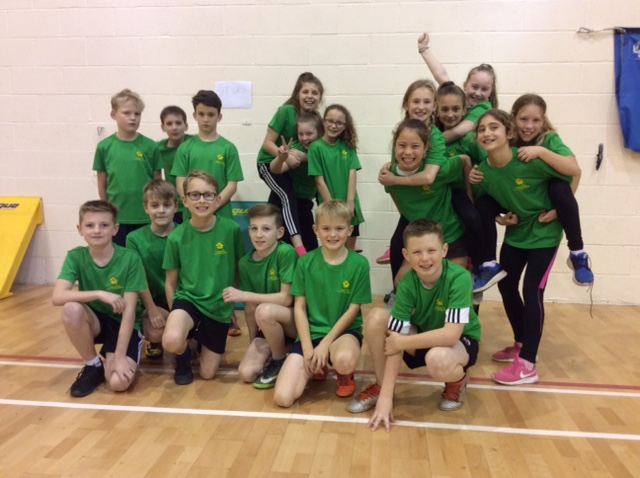 Many thanks to all the Dene Magna volunteers, you did a fantastic job!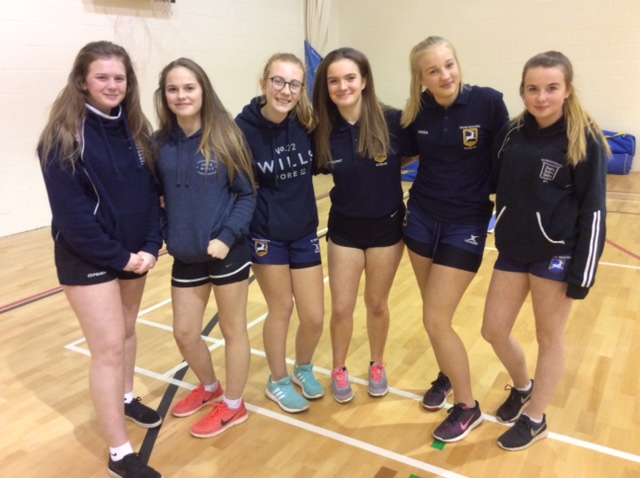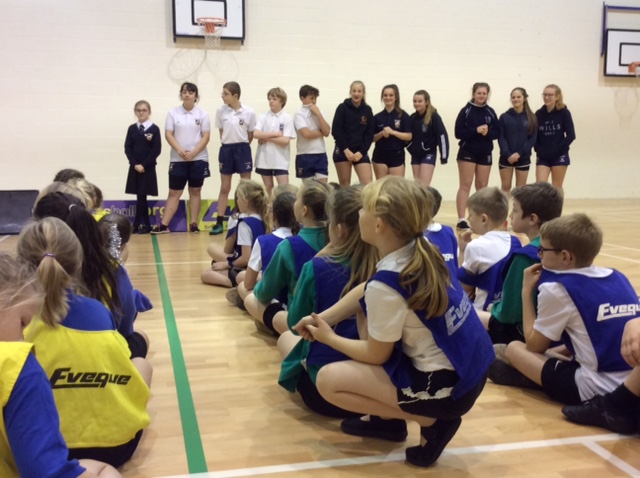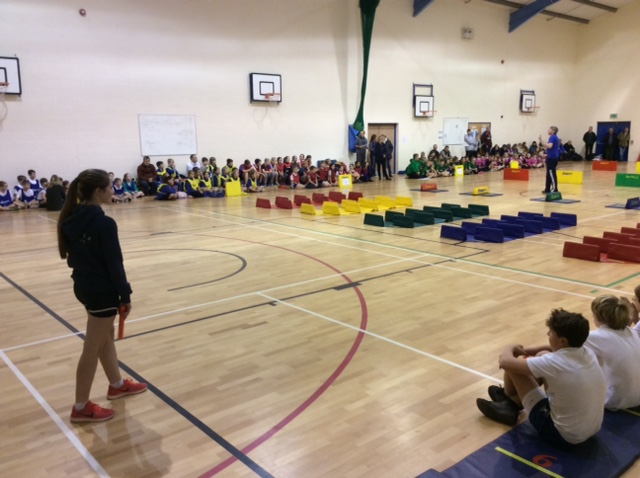 Quick Hockey Tournament
On Wednesday 15 November the Forest of Dean School Games ran the North Forest area Quick Sticks Hockey Tournament at Newent School, supported by Newent Hockey Club. We experienced some really good games over the evening.
The semi finals and the final were very gripping with one of our feeder schools, Hopebrook CofE Primary becoming worthy winners. Our School Games Organiser, Alan Beard, who is hosted at Dene Magna School, thanked all the students who took part noting how proud all the students should be of their sporting efforts and very good behaviour.
The overall results were:
1st - Hopebrook
2nd - Tibberton
3rd - Pauntley
Hopebrook now go on to represent the North Forest area in the Spring School Games in Cheltenham next year.